How to travel more safely during the pandemic.
By emily.bailey
Even if you aren't ready to jump on a plane or take a major trip, you still have plenty of options. Consider these safe travel alternatives to explore during the pandemic.
As cities begin to open up in the wake of the coronavirus pandemic, many of us are getting ready to travel. Even if you aren't ready to jump on a plane or take a major trip, though, you still have plenty of options. Whether you're planning a romantic getaway or a family vacation, consider these travel alternatives.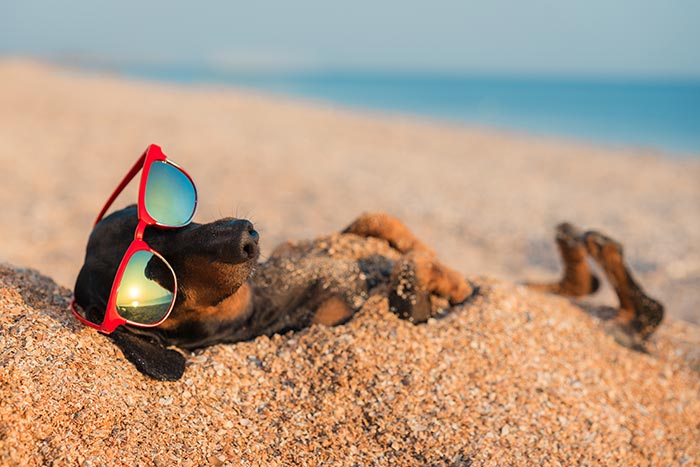 Road trip
Limiting exposure to groups, especially those on an airplane where social distancing is next to impossible, is a good way to reduce risk of infection. That's why the classic road trip has regained popularity in the last year. Skip the lines and packed public transportation by loading the family in the car and cruise the open highway. If you're ready to splurge a bit, you might even decide to rent an RV, which also eliminates the need to book a hotel.
Packing for a road trip requires a bit of extra planning. With the pandemic, bring along sanitizing wipes or liquid in case you need to clean up after using a rest stop or other public facility. Have some extra emergency supplies as well, including snacks and water, masks and roadside assistance supplies, in case some businesses and services aren't fully operational yet.
For more ideas on what to bring, read our list of favorite road trip gadgets to make your vacation safe and memorable.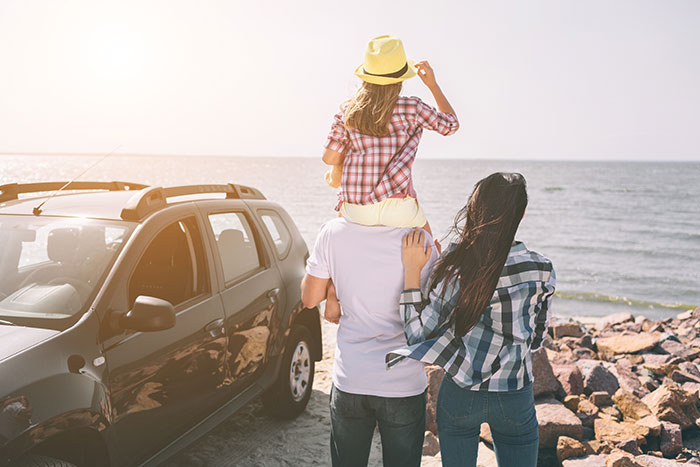 Homesharing
You might like the idea of escaping to an Airbnb or similar rental for your vacation. This alternative has a few upsides. You can check with the property manager beforehand about cleaning practices, so you know how safe it will be for you and your family. It's also perfect when you need a change of scenery but aren't quite ready to brave the crowds of an amusement park or spend a lot of time in restaurants. Choose a homesharing rental with all the amenities you might need – a kitchen for making your own meals and outdoor space for lounging or playing games, for example.
Just like with the road trip, throw some extra sanitizing wipes and hand soap in your bag before you depart. If possible, contact the property manager with any questions about what will be provided at the house so you can plan accordingly. And don't forget to ask these security questions before booking any vacation rental.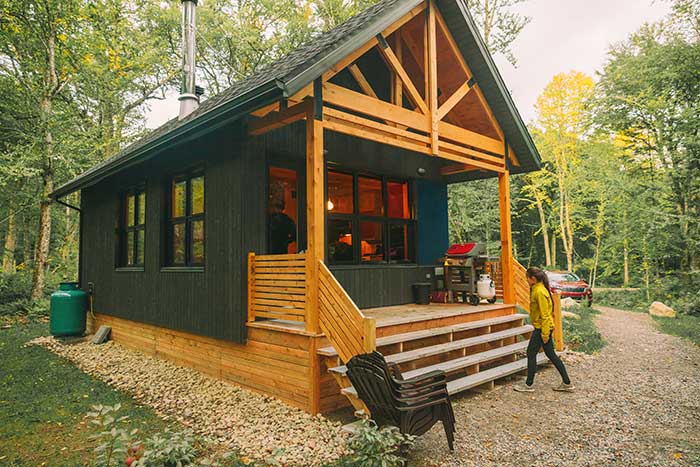 House swap with a friend
Simplify housesharing even more by swapping with friends for the week or weekend. It's like the movie The Holiday but closer to home, with people you already know and more budget-friendly. You might find that you enjoy preparing for their visit, leaving little notes for them to find, stocking the fridge with their favorite foods or making sure they have whatever they need for a memorable getaway. An added bonus? They're probably willing to pet sit for you while they're there, so there's no need to book a kennel or hire someone to keep an eye on Fluffy while you're away.
One way to make this even easier is with a smart lock. You can program a unique access code for your friend, so they don't have to keep track of the keys to your house. With features like auto-lock, you also don't have to worry that they might head out for the afternoon without securing your home first.
Lastly, don't forget to provide your pals with a cheat sheet for your smart devices. It'll make everyone's life easier.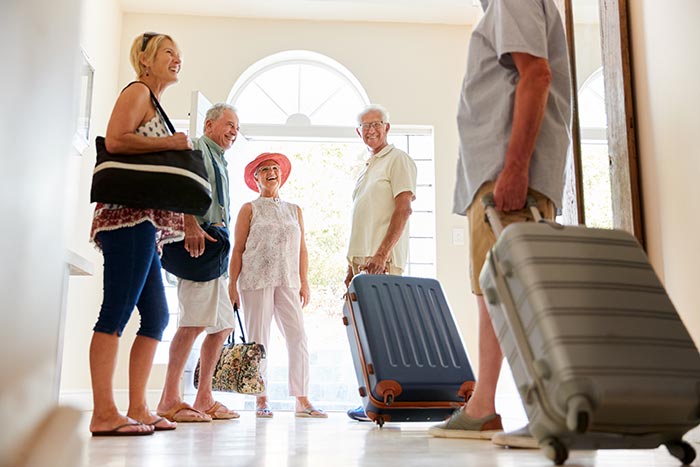 Voluntourism
Many non-profit and charity organizations took a hard hit during the pandemic. As things begin to reopen, look for ways you can have a positive impact on your community. In some cases, you'll be located in more remote areas or outdoors, so dense populations and crowds will be less of an issue. Plus, you'll probably feel better knowing you improved someone's life.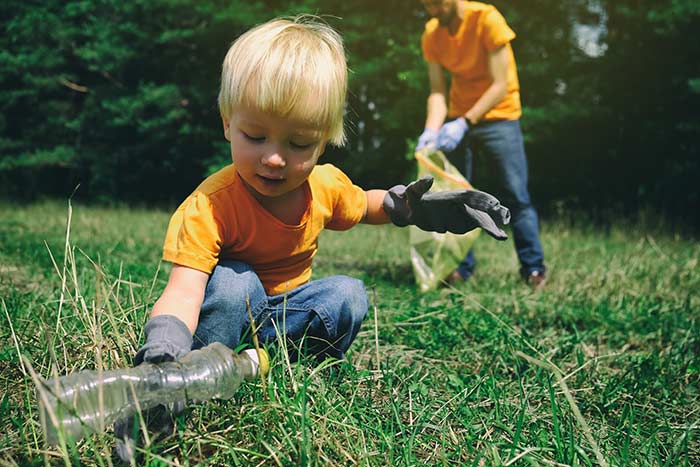 Camping
Ah, the great outdoors. Avoid hotels by planning a camping trip. It could be to a nearby state park, a recreation area farther afield or even in your own backyard. Being in nature is a great way to recharge and destress, two things we could all use a little of after the mess that was 2020.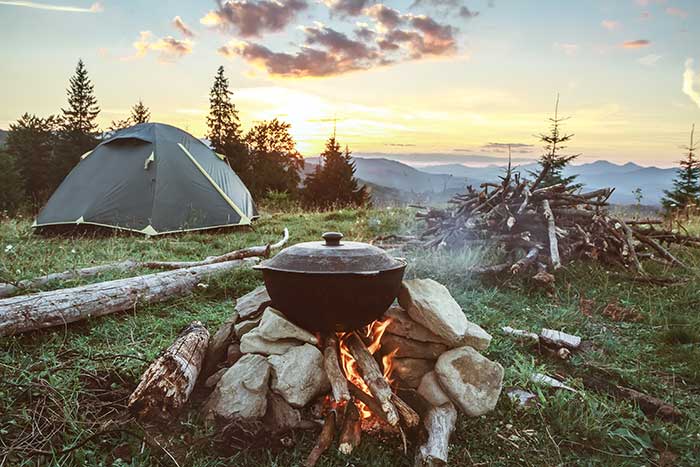 Explore your own hometown
Somewhere on the spectrum between an all-out trip and a staycation is exploring your hometown. You can stay at home or get a hotel. Then check out all those places you haven't been since you were a kid or visit the attractions you've been meaning to get to but haven't. You might be surprised how simply shaking up your routine can offer the same rejuvenating benefits of longer travel. Plus, you'll be avoiding airports, highway rest stops and other germy places.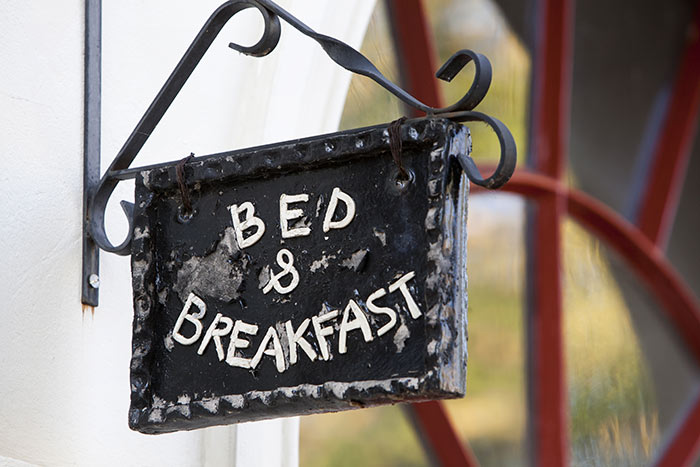 Staycation
Of course, when you're looking for safe things to do during COVID, you can always stay put. There's nothing wrong with recharging your physical and emotional batteries by laying low and relaxing at home. You might do a bit of exploring your own hometown, like we suggested above, or you could tackle some DIY projects during your staycation. It's the perfect time to do what you want, when you want. No excuses or explanations necessary.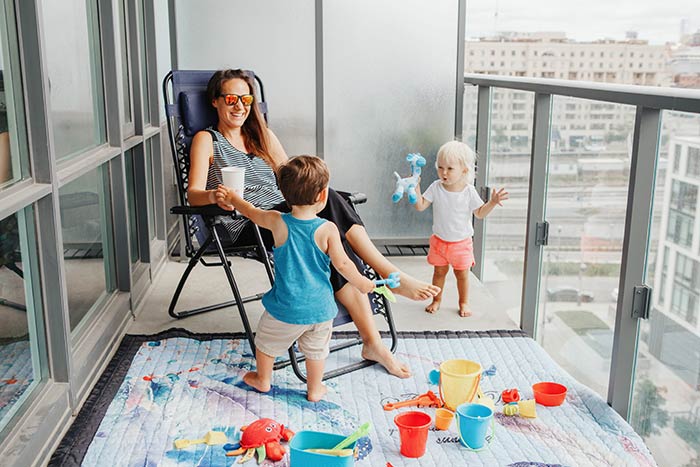 No matter where you're going, trust that everything back home is safe and secure while you're away. Find more vacation safety tips at the Schlage blog and check out our latest to see if Schlage's 1953 travel advice still holds up in the modern world.