12 security questions to ask before booking a vacation rental.
By emily.bailey
Because Schlage is concerned about your security no matter where you're living, we give you 12 safety questions to ask before booking your next vacation home.
Have you been burned by false advertising for a vacation rental? Are you new and unsure about Airbnb or house sharing? There's a lot to consider before hitting the "Book" button on a listing. Because Schlage is concerned about your security no matter where you're living, we give you 12 safety questions to ask before booking your next vacation home.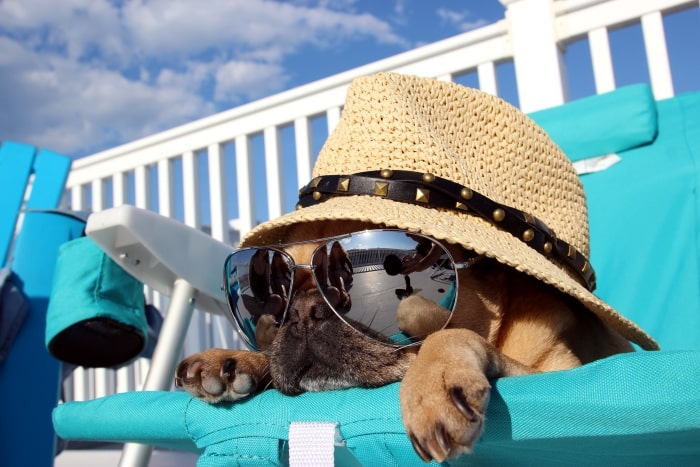 Before we get to the questions, try these two suggestions to help you come to a final decision about safety. First, read the property's reviews. If the neighborhood was a bit scary or the house was unsafe, most past visitors will make a point of including that in their evaluation.
Next, use the street view option on Google maps. "Drive" around and start to determine if you'd feel safe in the area, if there are restaurants and stores you want to visit and if there's nearby construction that might disrupt your holiday.
12 vacation rental security questions
1. Does your host have a personal picture on their booking profile?
You want to be able to recognize the property manager or host by sight, especially if they're going to meet you at the house. Dog pictures are cute, but you want to see the person, not the pup.
2. Are there working smoke and carbon monoxide detectors?
A 2018 study found that 80 percent of Airbnb properties had smoke alarms. Less than half had CO detectors. The safest practice is to treat a rental property like your own home. At a minimum, you want smoke detectors in the kitchen and bedrooms.
3. Are there working fire extinguishers?
That same 2018 study found that less than half of Airbnb properties stocked working fire extinguishers. If you plan to cook while on vacation, a fire extinguisher is always good to have in the kitchen.
4. Does the property meet local safety regulations?
If local regulations require properties to have a smoke detector and it's missing, that's a red flag. Not only will smoke alarms make the rental safer in the event of a fire, but the lack of one could be a sign that the property manager is sub-par at best and dangerously negligent at worst.
5. Is there a first aid kit?
If you need a fire extinguisher, you've probably had a larger incident, but a first aid kit is good to have available for even the most minor mishaps. Because sometimes you just need a bandaid.
6. Are there smart locks? Who else has a key to the property?
Being able to control who has access to the vacation rental is important to your security and that of your belongings. When the property manager uses smart locks, it's less likely that a previous guest will still have a key to the house. The manager might also be able to monitor when access codes are used, alerting them to something out of the ordinary that might be a risk to you.
7. Are there security cameras?
Some of us like the idea of security camera that can be monitored by the property manager and some of us are put off by it. Whatever your preference, it's good to know if the property has cameras, who's keeping an eye on them and what to do in the event of a break-in.
8. Is there an alarm system?
Like smart locks, having an alarm system on the property can add additional security to you and your belongings. If there is a system, ask the manager about codes to turn it on and off, and what happens if it gets triggered. Will the police be notified directly or will you be required to report the alarm?
9. Are there working street lights? Is the neighborhood safe to walk in at night alone?
If you're concerned about the neighborhood, these questions will give you some insight as to what to expect. For the same reason you put security lights on your garage at home, you want to feel comfortable outside your rental property at any time of day or night.
10. Who do I call in an emergency?
If something happens on the property – a break-in, fire, injury – you'll need to have accurate contact info. Get phone numbers and addresses for local police and hospitals. Also double-check that you have correct contact information for the host and find out who to text or call during off-business hours. Of course, 911 is always an option and, in some cases, your best one.
11. What amenities are available for my baby/elderly parent/handicapped travel companion?
If you have kids, you might ask if there are baby gates, childproof locks on cabinets or gates to restrict pool access. Also ask if there are stairs, handicapped railings in the bathroom and other necessary accommodations if you or your party has mobility concerns.
12. What else matters to me for safety?
As one Airbnb host pointed out, we all have different ideas of what a "safe neighborhood" is, so ask direct questions to get to the heart of what matters to you. Will I be approached by people on the street asking for money? Are there factories nearby that emit chemicals (particularly important for longer stays or if you're concerned about smelly fumes)? These are direct inquiries that most property managers will be able to answer.