Thanksgiving security to be grateful for.
By itzel.portillo
Friday, November 17, 2023
Schlage would like to express its appreciation for some of the people and things we're most thankful for when it comes to making our homes and families safer during this holiday time and beyond.
As the holiday season approaches, the air is filled with a sense of warmth, gratitude, and togetherness. In the spirit of Thanksgiving, Schlage would like to take a moment to express our heartfelt appreciation for the people and technologies that play a vital role in ensuring the safety and security of our homes and families. In a world where security is paramount, we're thankful for the peace of mind that these elements provide during the holiday season and throughout the year. Join us in reflecting on the aspects of security that we are truly grateful for this holiday season.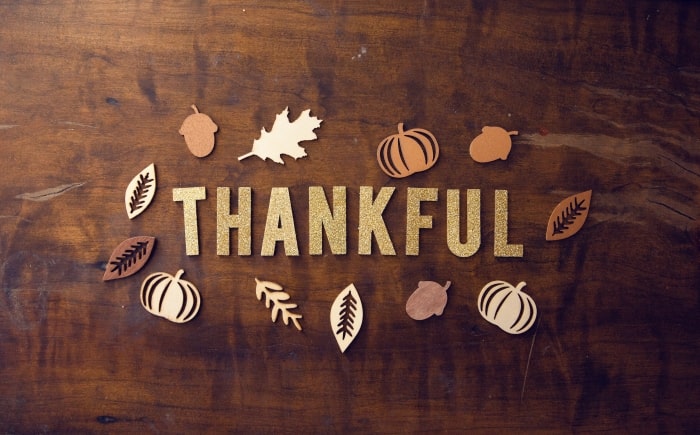 Thank you, motion-activated sensors, lights and security cameras.
You make our lives better every day. How did we live without you before? You let me know if something mysterious is happening outside the house. We trust you to alert us if a porch pirate is nearby or if the kids got locked out again. Your vigilance is appreciated beyond expression.
Thank you, smart locks.
Gone are the days of fumbling for keys in the rain or juggling groceries at the front door. With smart locks, we have the power of accessibility at our fingertips. No more worries about lost or misplaced keys or wondering if we remembered to lock the door before rushing out the door. Smart locks truly embody the spirit of modern security, making our homes not only safer, but more connected and convenient.
Thank you, fake rock.
You had your time and you did your best. We appreciate your service, but we have a better way of granting emergency access to our homes now. With smart locks, we no longer need to hide a spare key. Enjoy your retirement in the new year.
Thank you, smart home.
Where should we begin? You do so much for us, from turning lights on and off automatically so people can't tell if we're on vacation, to adjusting the thermostat so we don't waste money or energy, to helping us figure out how many teaspoons are in a tablespoon. Big shout-out to Alexa for that last one. Perhaps more than anything, we like that you let us make a scene when life gets hectic. Just one word and you take care of so many things at once – turn on calming music, dim the lights and lock the door – so we can relax. You're the best.
Thank you, fire extinguisher.
Fortunately, you mostly collect dust under the sink, but your mere presence makes us feel safer. Especially on Thanksgiving, when there are more house fires than any other day because of cooking, we know you have our backs. We appreciate your readiness during DIY projects and remodels, when power tools are running and flammable materials are in use. We'll give you a thorough inspection again in a year, just to make sure you're still good.
Thank you, smoke and carbon monoxide detectors.
There are few sounds worse than your high-pitched beeping. We wouldn't have it any other way, though. Whether we're cooking or the kids are sleeping cozy in their bedrooms, we know all of you are working tirelessly to keep us safe. You are kind of obnoxious when we make bacon, but we love you anyway.
Thank you, family.
You watch the kids, walk the dog and check in on us when we're sick. You bring extra chairs when we over-invite for holiday meals and supply the ice for summer BBQs. You help us repaint when that new bathroom color doesn't turn out quite like we expected and share your power tools for those tricky do-it-yourself tasks. We trust you wholeheartedly, and that's why you get your own smart lock access code.
Thank you, neighbors.
You keep an eye on our home when we're traveling for the holidays or during the summer. You collect our mail, water our plants and check on the cat while we're gone. We can tell you're diligent in your responsibilities based on our smart lock's activity log in the app. (P.S. Thank you for bringing the sweet potato casserole. It's really tasty and I will return your baking dish tomorrow.)
Thank you, emergency responders.
You all do so much for our family and community. We appreciate and respect the way you put your own lives on the line so that the rest of us can breathe easy. You keep our streets safe, come to our aid when we are hurt and protect us in innumerable other ways. Many, many thanks.
Find more home security steps you should take during the holidays on our blog, and share what you're thankful for on Twitter or Facebook.