10 ways to "make" hosting your first Thanksgiving a hit.
By emily.bailey
Wednesday, November 20, 2019
These 10 tips, including some of our favorite hacks and "side dishes," will help you make it a holiday to remember.
The scale of a Thanksgiving dinner can make even Grandma sweat a little, so you might be questioning why you agreed to host the big meal for the first time. These 10 tips, including some of our favorite hacks and "side dishes," will help you make it a holiday to remember.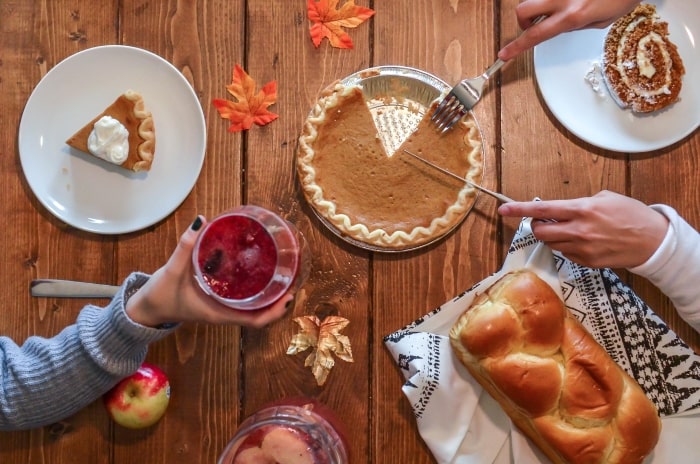 1. Make a plan
This is not a dinner you want to wing and hope for the best. Create a plan – who are you going to invite and will that include children, how many and which dishes will you make, will you prepare everything yourself or delegate some duties? You'll need some lists to stay organized, too. This includes the grocery list as well as a rundown of other tasks like cleaning the house, preparing the guest room and getting the dog groomed. Once you know what you need, plan out your time, for both the weeks and days leading up in addition to when dishes need to go in and out of the oven.
Side dish: Put personal prep on your timeline. You'll want to shower before receiving guests.
2. Make sure you have the right equipment
Just as with DIY projects, the right tools make all the difference. Buzzfeed has a helpful Thanksgiving equipment checklist for what you'll need while cooking. But don't overlook your table setting. Count your silverware, plates and glasses to make sure you have enough for all your guests. Inventory your serving dishes and spoons. Items our own staff said they didn't realize they were missing until it was too late were a rolling pin, carving fork and ice. We also like the tip from Allrecipes that says to make sure you have enough chairs.
Side dish: Spices count as a tool. This is a good time to get the essentials like kosher salt, pepper and cinnamon.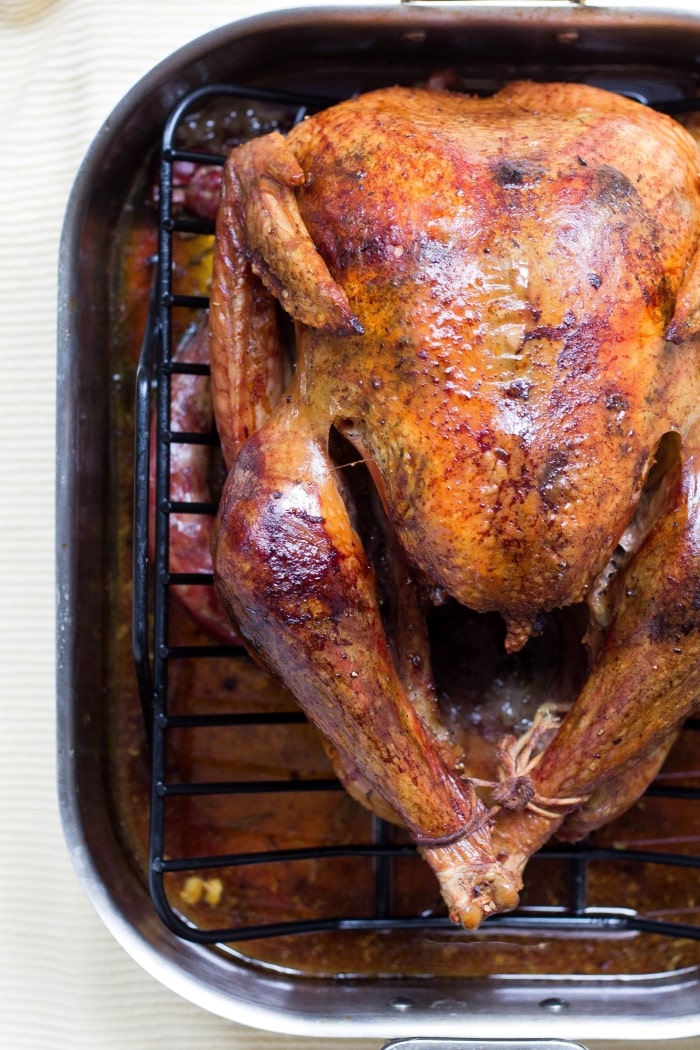 3. Make it a group effort
There's no rule that says you have to do everything yourself. Thanksgiving is a time for gathering, so it's the perfect opportunity to accept help from friends, family and even the baker down the street. Let them contribute potluck-style, have them chop some vegetables or arrange for them to make the dessert for you.
Side dish: Don't be shy about making specific requests of your guests. Assign the pie to Aunt Barbara and the stuffing to Great-Grandpa Albert.
4. Make only the tried and true
This is not the time to experiment with a brand new recipe, now matter how amazing it looks on Pinterest. Stick to things you know how to make (or that Mom can talk you through over the phone). If you really want a signature dish, make it a unique cocktail instead of a classic like the gravy.
Side dish: If you're especially nervous about a certain dish or dishes, do a trial run. Make adjustments when necessary and use it as an opportunity to test wine pairings while you're at it.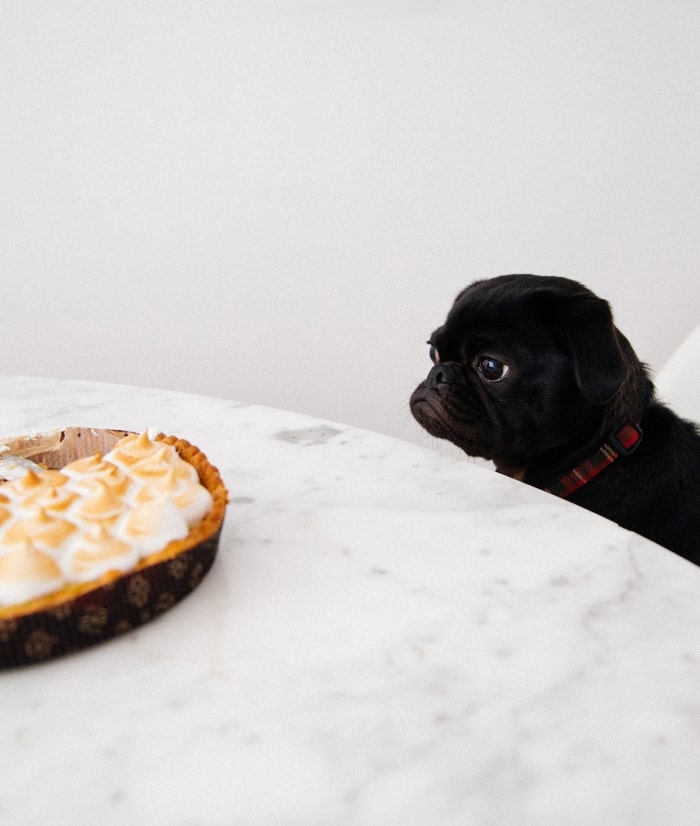 5. Make the drinks
Sometimes we get so focused on the food, we forget the beverages. A pitcher of sangria, a cooler full of your family's favorite sodas or chilled wine all contribute to the overall festive feeling. Many of these can be done in advance too, just like the rest of the food.
Side dish: A self-serve buffet table or well-stocked bar cart is a good way to provide drinks without adding more work to your already full plate.
6. Make some of the food ahead of time
There's plenty of food prep – clean and cut vegetables, assemble stuffing but don't bake it – and actual cooking you can do before the big day. You might be able to make your rolls in advance. Appetizers like roasted nuts or cheese spreads can be done a few days early.
Side dish: Get a store-bought dessert in advance and add your own personal touch later. Dust the baker's pie with powdered sugar or make your own berry compote for a store-bought pound cake.
7. Make your home welcoming
Whether your guests are coming for the afternoon or staying overnight, make sure your home is ready for company. Clean the kitchen, and empty the dishwasher and trash. If you have rambunctious youngsters visiting, move breakables out of harm's way.
If your holiday guests are staying the night or through the weekend, stock the guest bedroom and bath with essentials like fresh bedding, towels and toiletries. Clear out a shelf in the closet or a dresser drawer so they have some room to stow their belongings. And make sure they have the WiFi password and a place to charge their phone overnight. Find more tips for hosting overnight holiday guests on the Schlage blog.
Side dish: Set the tone for your gathering before guests even cross the threshold. Try these tips for decorating your front porch for Thanksgiving.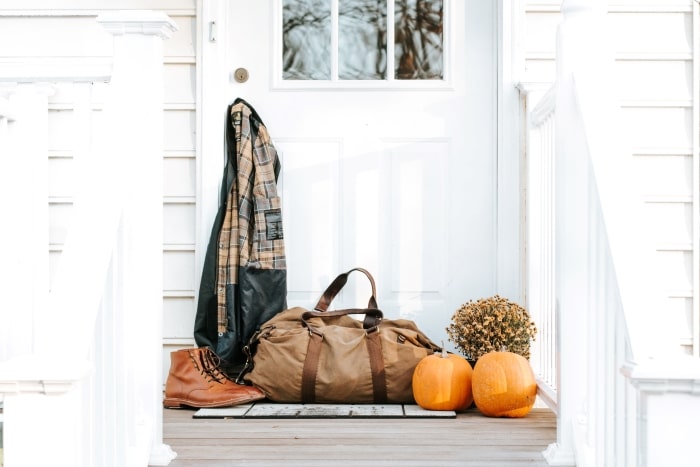 8. Make the meal
It can't be said enough: Thaw the turkey and start days in advance, especially if you got a big bird. Consult your timeline early and often so that you don't accidentally put the sweet potato casserole in too late or forget the rolls entirely.
Side dish: Don't feel guilted into making a dish nobody likes just because it's "tradition." If no one eats the cranberry sauce anyway, why spend time on it?
9. Make merry
Enjoy yourself. Holidays are about making memories and you want those of your first Thanksgiving to be good ones. Your guests will enjoy themselves more too if you aren't running around like a turkey with its head cut off.
Side dish: Make a Thanksgiving playlist to help set the mood before and during dinner. Pumpkin Spice State of Mind, anyone?
10. Make it easy
Sometimes you need some helpful hacks to make family gatherings run even more smoothly. Here are some of our favorite tips.
Divide your grocery list into perishables and non-perishables for easier shopping and storage.


Store food creatively like in the microwave (it's insulated and will help keep food warm), a thermos (perfect for gravy) or a crockpot (to keep the mashed potatoes ready to eat and serve).


Consider these seating arrangements when you set the table. Place yourself nearest the kitchen rather than at the head of the table, seat kids in between their parents and put lefties at the corners where they won't start an elbow war.


Double-bag the trash can. When one gets full, you can pull it and instantly have a fresh bag ready.


If you're putting people's coats on the guest bed, cover it with a spare sheet to protect the comforter from any dripping rain or snow.