DIY staycation ideas for the perfect vacation at home.
By emily.bailey
Opting for a staycation is an ideal way to save money, reduce the spread of coronavirus and stay healthy, or simply reimagine what it means to explore.
Are you like the majority of Americans, skipping the traditional vacation this year? Opting for a staycation is an ideal way to
save money
, reduce the spread of coronavirus and stay healthy, or simply reimagine what it means to explore. Even with these benefits, however, you might be worried about missing out. Here are our tips for making your home the perfect staycation destination.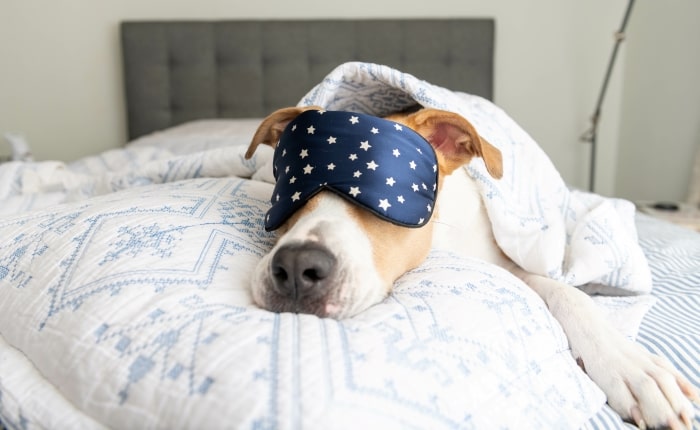 Staycation ideas you can DIY
A few home improvement projects might be in order to help you make the most of your staycation. Tackle some of these tasks before your summer vacation at home even starts or save some of your favorites if you like to stay busy during your time off.
Install a pool. Many public swimming pools are not operating as usual this summer. You can install your own using a

stock tank

purchased at most farming supply stores or go for something that's easier on the budget. A plastic

kiddie pool

is perfect for letting the little ones splash around or for you to soak your feet with a cool beverage and a book. If you're up for calling in the pros,

sand pools

are a hot trend right now.
Build the kids a treehouse, sandbox or other play area. We all know that a bored kid has the potential to rain on even the sunniest vacations.


Create an

outdoor home theater

. Sometimes all you need is some PVC pipe and a sheet.
Install a fire pit. Perfect for roasting marshmallows, stargazing late into the night or mimicking that camping trip you long for, this is a DIY project you'll enjoy long after your staycation.


Hang a relaxing hammock. If you don't have a shady tree to anchor it to, try a stand-alone frame or one of Houzz's suggestions for

hanging a hammock on a porch, balcony or indoors

.


Finish that gardening project around the deck to

create the oasis

you seek. It'll be easier to find moments of peace when you're surrounded by beautiful nature and beautiful greenery.
Ideas for staying in while staying home
Not all staycations take place during the sunshine and summer, though. Here are some staycation ideas for wintery and rainy days. Some of them might seem mundane, but you'll be glad to have your home feeling snug and working well.
Upgrade your fireplace. Clean the flue and check that everything is in good repair to avoid fire hazards. A

faux mantel

might be just the ticket if you need a style pick-me-up.
Maintenance your HVAC system so you know your home will be nice and cozy for your lazy days in. Your wallet will thank you for the boost in efficiency as well.


Host a living room picnic. How elaborate you make it is up to you. Throw down a blanket and grab some take-out. Or surround yourself with potted plants to create the illusion of dinner in a hidden jungle. The kids might like eating in a pillow fort, too.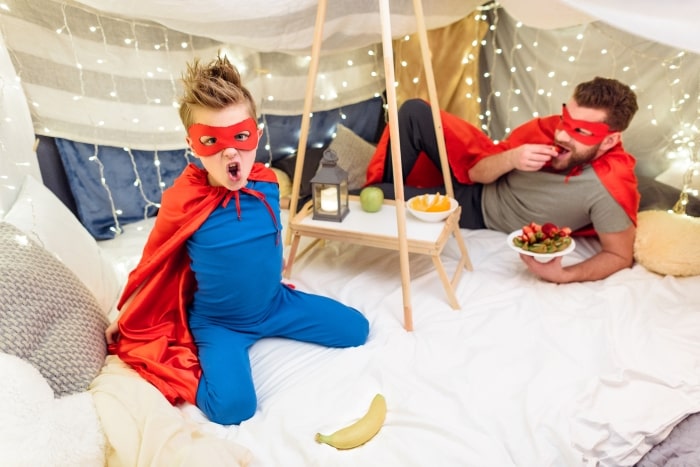 Create a hot beverage station.

Bar carts

are great for entertaining, but when it's just you and the family and the cooler weather has moved in, make sure you're stocked with all the fixings for hot chocolate, coffee or something a bit stronger. We think your drink station should also be placed for convenience for frequent use, so go ahead and leave everything on the kitchen counter.



Make a terrarium

to add low-maintenance indoor plants to your décor and, if you have kids, let them create tiny fantasy worlds by adding toys like little plastic dinosaurs, Lego people or miniature farm animals.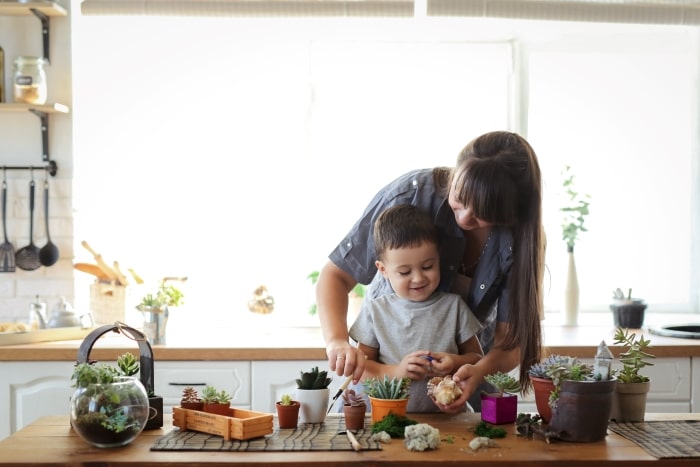 Put your minds to the test by having Alexa or your favorite voice assistant quiz you and the family with trivia.


Finally put those photos in an album, finish the scrapbook you've been working on since before the kids were born, take up knitting or try your hand at a new craft.
Year-round staycation ideas
Some projects are ideal for any time. Try these things to do on a staycation, no matter the season.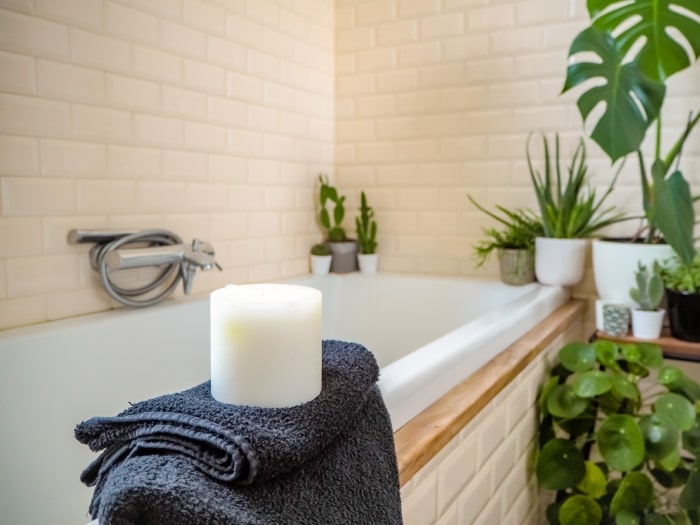 Re-create your favorite holiday spot. If you're pining way for an annual beach trip that isn't happening this year, bring the sea to you. Add coastal décor, display photos from past trips, create a play list of ocean sounds and invest in scented candles inspired by the salty sea air. Indulge in a seafood extravaganza, treat yourself to new fluffy towels and, to really go the extra mile, only use tiny shampoos.


Create a list of fun staycation

activities for kids

– scavenger hunt, fishing trip, cookie baking – and draw one from a hat each day. It might take some planning if you'll need special craft supplies or new gear, but it'll keep everyone occupied. The element of surprise will keep it from feeling like another chore.
Better staycations with pre-cleaning
Some of us at Schlage do a major house cleaning before leaving on vacation. This is even more important when it comes to staycations. Give your home a luxurious, fresh feel from the start. You'll probably still have a few chores along the way, but no mountains of laundry or stacks of bills.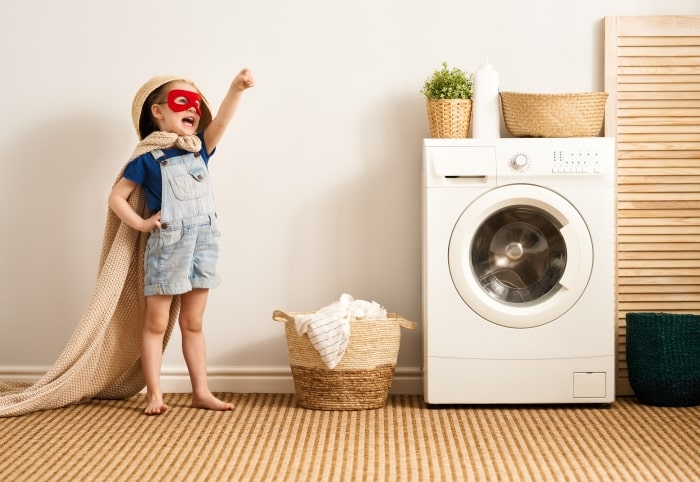 Here are some of our preferred cleaning tasks to help make your staycation feel like a vacation:
Wash and change the sheets. Everyone likes clean sheets. Go extra lux and buy new ones before your "trip."


Clean the bathrooms, especially if you plan on treating yourself to a spa day.


Stock the kitchen. If you're going to use your time off to try new, grand recipes, make sure you have all the ingredients. Even if you're going order take-out every night, you'll need snacks.


Ditch the clutter. Pay special attention to your

entryway

, coffee tables and bedroom where you'll want to relax.


Place fresh flowers in at least one room. The natural pop of color and scent will help you see your space with new eyes.


Wash your patio furniture. It'll be easier to head out and relax whenever the mood strikes if you don't have to hose everything down first.


Clean your grill and make sure you have enough propane to get you through the staycation.
When there are so many possibilities, it's easy to see why staycations are better than your typical trip. Whether you're planning a vacation at home or merely want to find ways to make your house more peaceful, Schlage can help. Find DIY tips and tricks on our blog or follow us on Pinterest for inspiration.