Time travel: Vacation safety tips from 1953 that still work.
By emily.bailey
We're bringing back some classic travel safety tips from 1953 to see if they still hold up in the present day.
With the weather warming up and everyone itching to get out of the house (more than ever this year), we're bringing back some classic travel safety tips to see if they still hold up in the present day.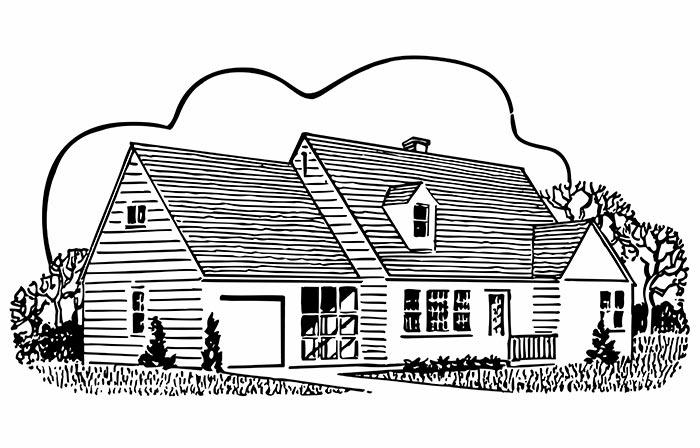 How to keep your home safe while on vacation: 1953 vs. Today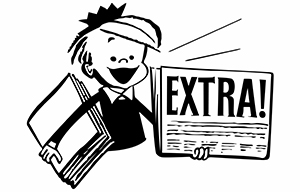 1. THEN: Tell your newsboy to stop delivery of daily papers until you return
NOW: Most of us get our news online these days, but if you still love that inky fingertip feel, stick to the old-school advice and put a hold on your delivery.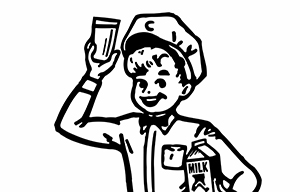 2. THEN: Write—or phone—the milk company to stop deliveries. (P.S.—Don't leave a note in an empty bottle. That's a tip-off to a burglar that the coast is clear!)
NOW: Go online and pause any meal delivery services you subscribe to. We're not sure who would be collecting empty bottles from your porch today, but it's probably best to still stick to that advice.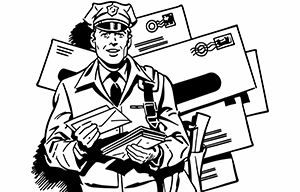 3. THEN: Notify post office to hold up mail deliveries—or ask a neighbor to collect mail daily.
NOW: This is still good advice. If you ask a neighbor and have a Schlage smart lock, be sure to share an access code, at least on a temporary basis, so they don't have to wait to drop off any packages or envelopes.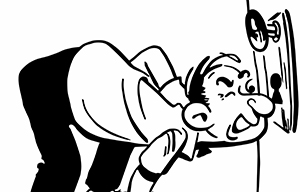 4. THEN: Close and lock all windows. Be sure all outer doors are securely locked.
NOW: Maybe the best suggestion on this list then or now. The only thing we might add is to remember to turn on a security system if you have one.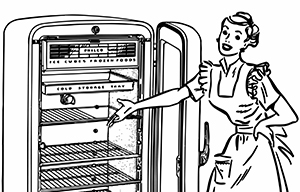 5. THEN: Empty and turn off refrigerator, or turn regulator down to "vacation" mark.
NOW: Unless you're going to be gone for a month or more, leave the fridge alone. You can still dispose of or give away vegetables and other foods that will spoil before you return, but a full refrigerator is actually more energy efficient than an empty one these days.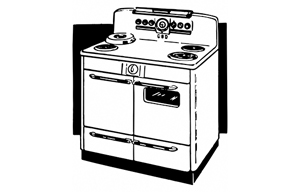 6. THEN: Check pilot lights on stoves and heaters. Better still, turn 'em off. Be sure you've left no electric appliances connected that could overheat.
NOW: Adjust your thermostat so your HVAC system isn't working as hard while you're taking R&R. A smart thermostat can help you control your home's temperature from anywhere, even let you turn the heat back up the day before you return. Unplug energy vampire appliances as well.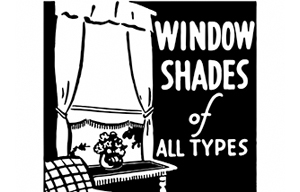 7. THEN: Leave window shades up and, if practical, at least one light burning where it can be seen from the street.
NOW: This still holds true. Score extra security by setting that light on a timer, either with a smart plug or by making it part of a "vacation" routine with your home automation system.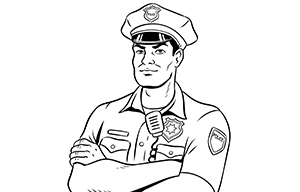 8. THEN: Tell neighbors and police when you leave and when you'll be back. (P.S.—We know a fellow who forgot to tell the police when he'd return; when they saw a light on in his house, he had a tough time convincing the cops he lived there!)
NOW: Not all areas will dedicate police resources to monitoring your home while you're on vacation anymore. Go ahead and ask neighbors to keep an eye on your home, however. You might also consider security cameras you can check remotely while you're away.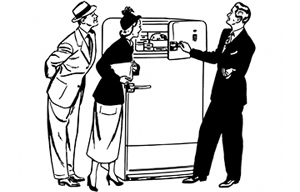 9. THEN: Worried about your freezer failing while you're away? Leave a key with a friend or neighbor and ask them to check regularly.
NOW: We can see where this would still be a concern for some. Like No. 5 above, donate perishables if you're going to be away for more than a few weeks, just to be on the safe side. And like No. 3, give the neighbor a smart lock code instead of a key.
Clearly, Schlage has been obsessed with safety since Day One. We wouldn't still be here more than 100 years later if it weren't for our passion of keeping homes and businesses safe. For more modern steps to help
keep your home safe on vacation
, visit the Schlage blog.