20 ways to have a sustainable holiday season.
By reference-adjustment-service
Tuesday, December 10, 2019
Whether you've been working toward reducing waste for years or are starting to teach the little ones about keeping the environment healthy, here are Schlage's sustainability tips for the winter holidays.
Holidays are often a time of indulgence, sometimes to the extreme. Sweet treats, spending and even trash can quickly become overwhelming. In fact, the EPA reported in 2015 that Americans
create 25 percent more household waste
between Thanksgiving and New Year's Day. Whether you've been working toward reducing waste for years or are starting to teach the little ones about keeping the environment healthy, here are Schlage's sustainability tips for the winter holidays.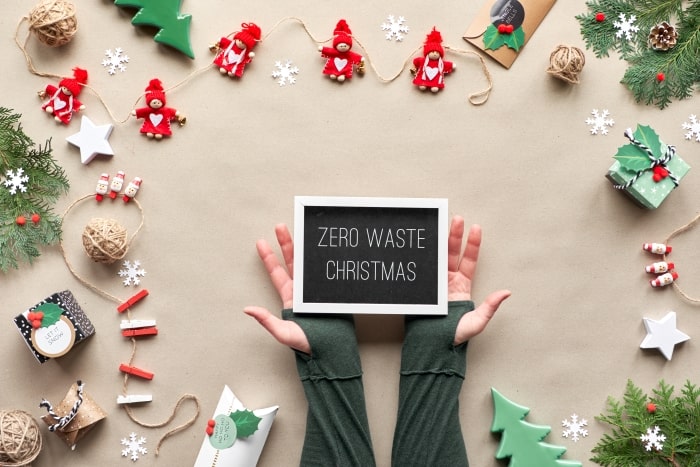 Green gifting
Countless greeting cards are thrown away every year. Keep sending them if you want, but do be conscious about what you're sending. Choose cards made from recycled or recyclable paper, or consider an e-card for zero waste.


Buy greeting cards that make an impact on more than just the recipient's heart.

Good Cause Greetings

helps raise awareness and support for a number of charities, including the Environmental Defense Fund.


Be thoughtful when giving gifts. First, don't panic buy. Take time to get them something they'll really love so they don't end up just tossing it aside, a sure way to create waste and clutter. Second, focus on quality gifts. One long-lasting impactful present will mean more to the recipient and the environment than several disposable ones. Finally, consider the source. When you handmake gifts, you know where they came from and what materials were used. Shopping local or choosing fair trade gifts can also result in gifts with a smaller carbon footprint.


Go ahead and re-gift. We give you permission. Some items, like a favorite book you know your daughter will also love or that vase your friend can't stop raving about, even ask to be re-gifted.


You always remember your reusable grocery bags, so why not use them when holiday shopping, too?


Gift an experience – concert tickets or a fancy dinner at that new restaurant – or donate to a cause in your loved one's name instead of giving stuff. Choosing something especially meaningful to the recipient. Schlage employees have donated to first responders' emergency funds for firefighter friends or literacy programs for family members who are teachers.


Use less gift wrap or choose alternative materials. Instead of the glittery rolls, use fabric, old maps, recycled burlap and even

cereal boxes

. For step-by-step instructions on how to wrap a present in a scarf, check out these 13 tutorials from

Fab Art DIY

.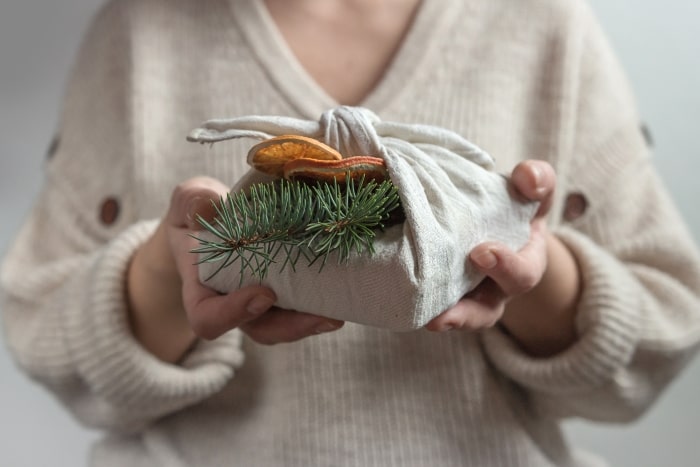 Good-good décor
If you love holiday candles with their festive glow and seasonal scents, choose those made of beeswax, soy or vegetable wax rather than paraffin, which doesn't burn as clean.


When replacing your Christmas lights, choose LEDs. They consume less energy and last longer, which results in less waste over the years. You might also consider reducing the size of your light display.


Chances are, the only one who will notice you're using fewer bulbs is Mother Nature.


Set holiday lights on a timer so you don't forget to turn them off before you go to bed or if you're away overnight.


At first glance, an artificial Christmas tree might seem like the environmentally friendly route. However, even though you can use them year after year, you can't recycle them. A living tree is actually more eco-friendly. Just be sure to purchase from a sustainable tree farm. You can also look for potted trees, which will live year-round. Some farms will even rent trees.


Instead of buying new tree ornaments, craft your own. Bonus points for using recycled materials or items you would have tossed in the landfill otherwise. It's a great crafting project to keep the kids busy when they're on break from school. Get started with some of these

DIY ornament ideas for kids

or learn how to make

ornaments using house keys

, perfect for those first-time homebuyers on your list.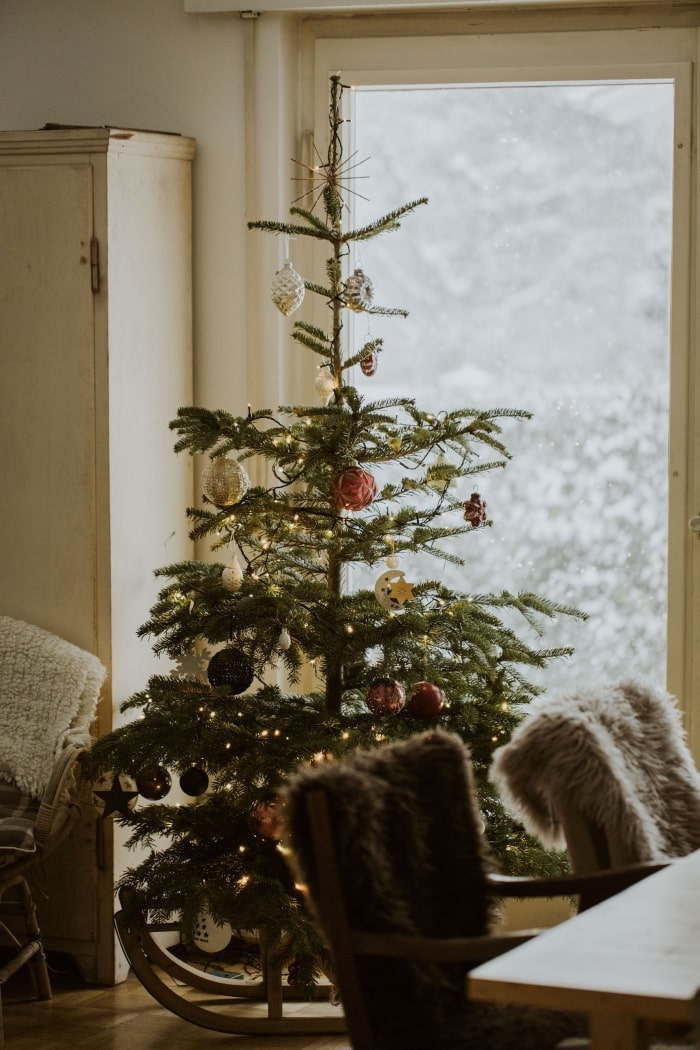 Eco-friendly entertaining
We know the convenience of paper plates and plastic forks is temping when hosting large parties, but resist the urge for a green Christmas. You'll put less in the landfill.


What you cook is just as important as the platter you put it on at the end. Not all foods are created equal when it comes to sustainability. If you're not interested in going vegetarian – plant-based dishes put less strain on the environment during production – look for meats, like poultry, with a smaller carbon footprint.


Food waste is an issue year-round, but the indulgence of holidays can make it even more so. Be realistic about how much people will eat, stick to your grocery shopping list and skip the dishes no one really wants to eat anyway. We're looking at you, fruitcake.


Cleaning the house before holiday guests arrive? Choose non-toxic, natural and environmentally friendly cleaning supplies.
Responsible rambling
Unplug unnecessary electronics when you travel whether it's for a single night or a full week of festivities at Grandma's. This includes lights, those inflatable lawn decorations, computers and televisions. If you want to make sure your home looks lived in when you're away and

improve your holiday security

, set lights on a timer or connect electronics to a smart plug you can control from your smartphone, no matter where you are.


When holiday schedules get crazy, it can be easy to let your green efforts slip. Set up smart home routines to help. A "Leaving" routine through your home automation system can trigger a series of events that turns off lights, locks your door and adjusts the thermostat with the single push of a button. You could set up a similar "Vacation" or "Goodnight" routine.


Americans often default to their personal car when it comes to transportation. Consider carpooling to parties – also a great option when you need a designated driver – taking public transportation or walking when possible.


If you don't have to travel, don't. Unwind at home and enjoy quality time with your immediate family. You might just make some great holiday memories over hot cocoa and a board game.