How to create a memorable holiday key ornament.
By emily.bailey
Wednesday, December 11, 2019
Try a Christmas craft that's both fun and sentimental. Find out how to take one of your most beloved memories and create a holiday key ornament.
Ready or not, Christmas will be here before we know it. Whether you're looking for a meaningful gift for a loved one or trying to get in the holiday spirit with some at-home crafts, this DIY key ornament can add that special touch. Here's how you can create your own in less than 10 minutes.
Step one
First, let's make sure you have all the right supplies. Select a key with meaning. A few ideas include your childhood home, first apartment or purchased home, first business location - anything! Just make sure you've either made a copy, no longer need it or have a smart lock in place before using it for your ornament.
Step two
Next, you will need spray adhesive and glitter of your choice. If glitter is not your thing, you could also paint your key. Just choose your favorite color spray paint and follow the same steps below.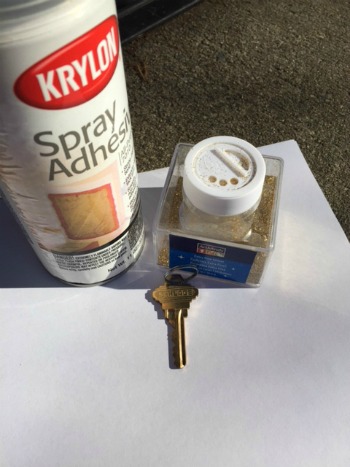 Step three
Coat your key with the spray adhesive in a well-ventilated area until it's totally covered on one side. Let it rest a few seconds to get tacky. Then pour on the glitter. Once the first side is dry, repeat on the other side. This shouldn't take longer than a couple minutes.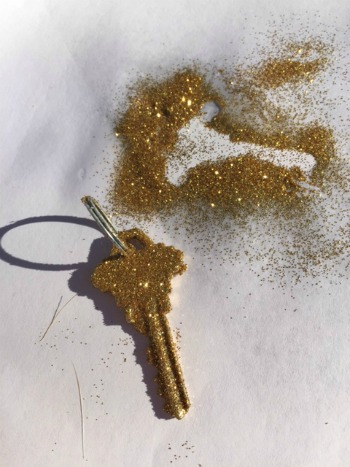 Step four
While your key is drying, locate a photo of your house, another ornament, beads, ribbon, whatever personalized elements you'd like to include in your key ornament.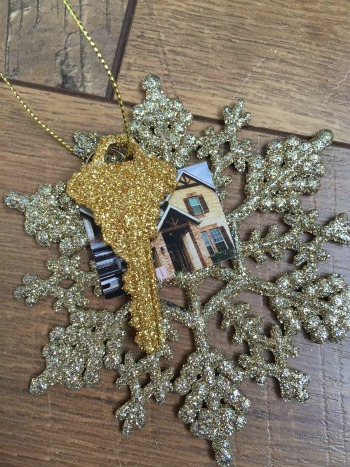 Step five
Once the key is dry, thread a ribbon through the keyhole and any other elements you've selected. Then hang on the tree! You've captured memories that will be celebrated for years to come.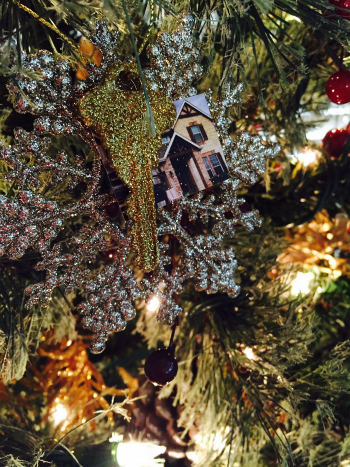 What are some of your favorite, personalized holiday DIYs? Share your best ideas with us on Facebook or Instagram. If you're looking for even more holiday inspiration, check out our favorite holiday DIY projects.