10 more first home ornaments you should make this weekend
By emily.bailey
Friday, December 18, 2015
Check out these ten, adorable first home - or apartment, business, etc. - key ornaments for this weekend's craft activity or a last minute gift.
If you liked the memorable key ornament we shared the other day, here's a collection of our favorite ways to take an ordinary item and make it special. Whether you're scrambling for the perfect gift with meaning, just moved in to a new home or have some downtime for crafting during the holiday break, consider making this sentimental ornament for a small reminder of where you've been so far.
1. In my own style
It doesn't take much to make this ornament. With just a piece of cardstock and a couple of embellishments, Diane of In My Own Style created an ornament that will be special for years to come.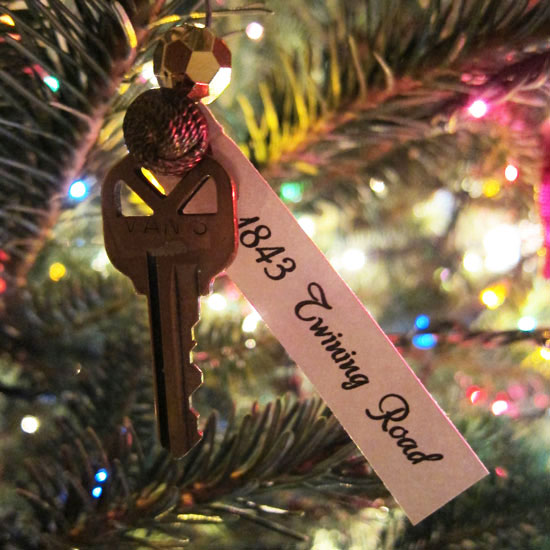 2. Unoriginal mom
Here's a unique twist to that idea from Meredith of Unoriginal Mom. We love how her Christmas tree tells a story with each sentimental ornament she's made.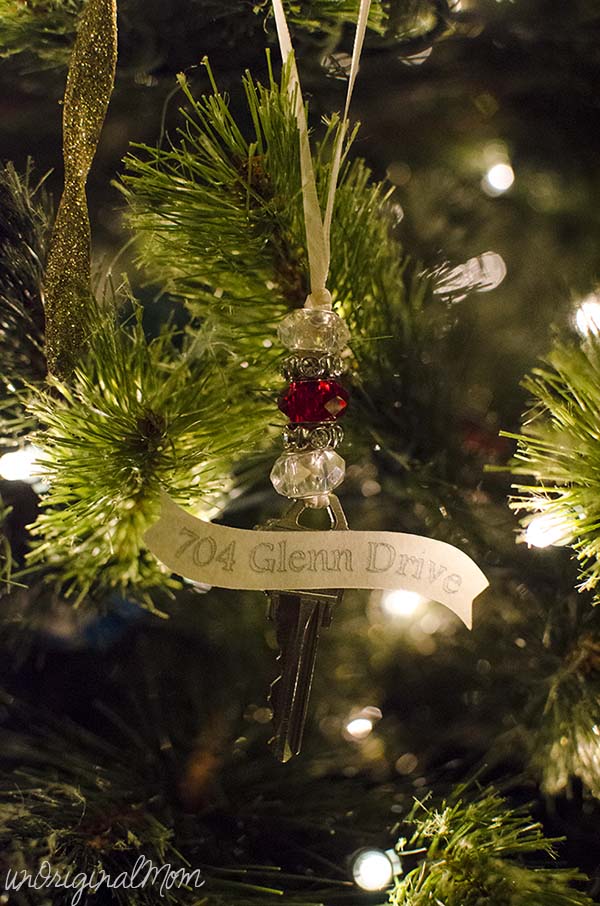 3. The gilbertson family
Salt dough ornaments are quick and easy to make and the options for creativity are endless! This is the perfect project you can sit down with your kids to accomplish on a Saturday afternoon.

4. This old house
Maybe you're one of the many families that has moved a LOT through the years. Take some inspiration from this skeleton key DIY and create your own memorable key snowflake ornament.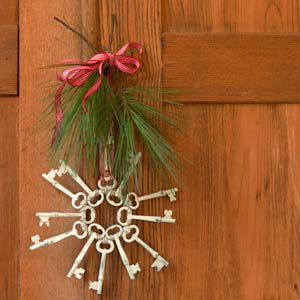 5. That's what we did
For an even simpler take, try molding your key into your favorite color of clay. Check out this easy tutorial here.

6. One artsy mama
Here's another variation of the clay molded key from Amy of One Artsy Mama. We're loving her choice of ribbon and metal stamped banner.

7. Pleasure in simple things
Make your key ornament even easier by simply attaching it to something that already exists like this IKEA heart. You don't have to be crafty to make an ordinary key adorable.

8. This idyllic life
If you enjoy intricate details, try painting a replica of your home on the key.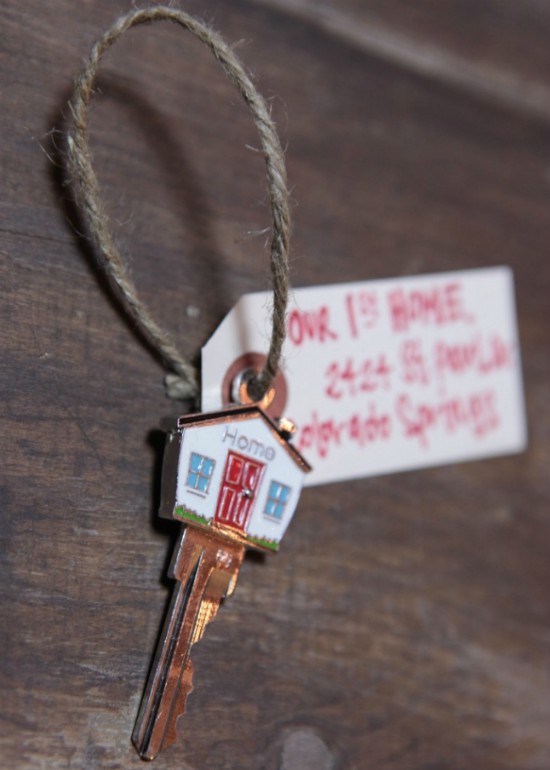 9. Crafts by Amanda
It doesn't get much cuter than these snowman keys! If you have kids, let each personalize their own for an even more special touch.

11. Unlock Schlage
And just in case you missed our tutorial, find out how you can make a glitter key with photo.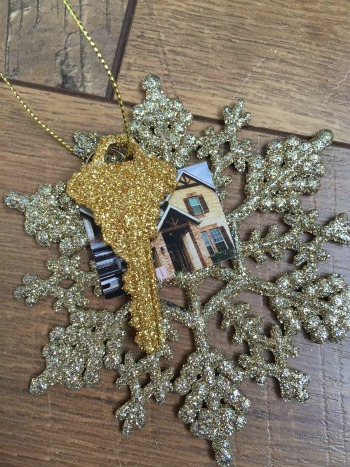 Do you have a first home key of your own? Share your photos with us on
Facebook
!