5 ways getting smart can save you and your home energy.
By emily.bailey
Thursday, November 15, 2018
There are several ways you can cash in on smart home technology for energy savings, something that's on many of our minds as we head into the winter months of high heating bills.
With smart home automation, you can make your house more energy efficient, saving you money. Home automation can also save you energy, making daily life just a little easier.
There are several ways you can cash in on smart home technology for energy savings, something that's on many of our minds as we head into the winter months of high heating bills.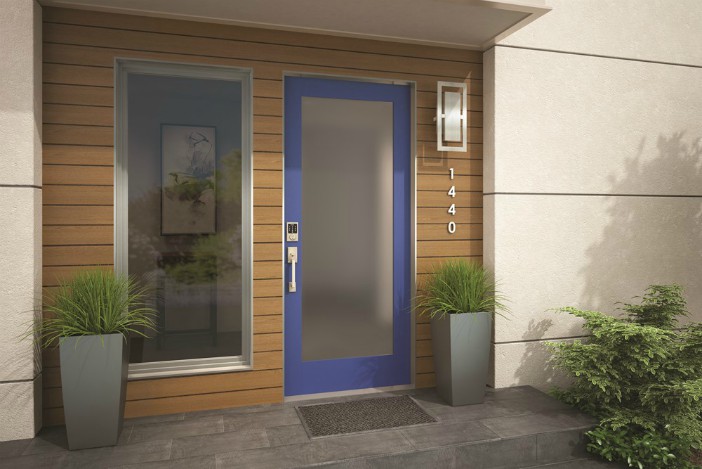 Thermostat
Heating and cooling your house uses more energy than anything else in your home. A programmable or smart thermostat makes it easier to adjust the temperature as the weather changes or based on who's home. Energy.gov estimates that turning down your thermostat by 7 to 10 degrees for eight hours a day, like when you're at work, could save you up to 10 percent annually on heating and cooling costs.
Don't want to come home to a cold house? When you choose a smart thermostat, you can start warming things back up with the push of a smartphone button before you even leave the office. Another option is to program your thermostat to do it automatically.
Lighting
Consider taking your energy savings beyond just saying "Alexa, turn off the lamp" or putting your lights on a timer. Try light sensors that turn your lamps on only when someone is in the room. You can also add geo-fencing, which automatically turns lights on and off based on where your smartphone is.
Kitchen appliances
Some smart ovens take less time to preheat, allow you to program the cooking process based on what you're making and can often monitor your dish's progress using sensors. All of these can translate to less wasted energy.
If you think a refrigerator doesn't need to be smart, think again. On the most basic level, making sure the door closes properly helps to conserve energy. That means a fridge that notifies you if the door didn't shut all the way also saves you money. The ability to see inside the refrigerator without opening the door, perfect when trying to decide what to snack on, saves you money. A refrigerator that automatically knows when to reduce its energy consumption during the power grid's peak hours while still keeping your frozen foods frozen, yes, saves you money.
But what about conserving energy of a different kind? Some smart features or appliances might not reduce your financial expenses quite so obviously, but if they make your life easier, that seems like pretty good savings to us.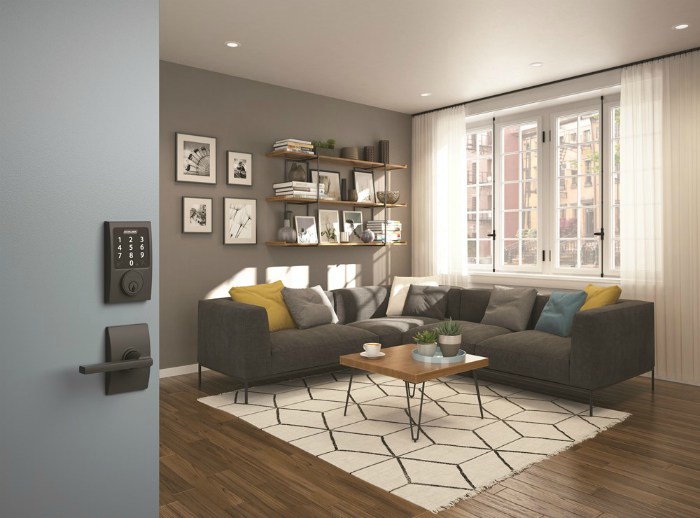 Smart locks
Smart locks like the Schlage Sense™ Smart Deadbolt and Schlage Connect™ Smart Deadbolt make daily life more convenient by allowing you to share access codes with family, friends, handymen, dogwalkers and others you may want to grant temporary access. No more keeping track of spare keys. No more rushing home from work to let someone in.
Amazon Prime members in select areas can pair the Schlage Connect lock, Zigbee certified with the Amazon Key app and Amazon Cloud Cam to have packages securely delivered just inside the front door. You control entry from your smartphone, so you don't have to provide a code to the delivery driver. You can even choose to block access remotely on delivery day if desired.
Looking for even more convenience? Make your smart lock part of a home automation sequence. Try setting up a Welcome Home routine, for example. When you unlock your door, the lights turn on and your thermostat goes up. Or maybe a Goodnight routine that locks the doors and powers down electronics all at once while you relax in bed.
These smart locks also add convenience with peace of mind. You'll never have to wonder if you locked the door when you can check its status remotely from your smartphone. You can also be confident in the quality of your locks. All our smart deadbolts earned the highest marks from BHMA, so you know your home is safe and that your lock will continue to function correctly throughout its lifespan and stand up to the elements over time without losing its great style.
Robotic Vacuums
Make it a clean sweep of convenience with a robotic vacuum. Many can now be scheduled to run using smartphone apps and voice control. There's even one that will take photos and videos when it senses movement in the room. Consumer Reports cautions that these vacuums don't have the same suction power as a standard upright vacuum and their effectiveness depends on your type of flooring, but they can definitely help with everyday cleaning maintenance. And that's an energy saver in our books.
Adding home automation could be your solution for saving both money and effort. Find more ways Schlage can bring simplicity to your life at
Schlage.com
or on
Twitter
and
Facebook
.