Home improvement projects to complete in March.
By emily.bailey
Use this home improvement checklist as we say farewell to winter and hello to warmer weather.
You can almost smell spring in the air. Use this home improvement checklist as we say farewell to winter and hello to warmer weather. As always, you'll also find some ideas to help you plan ahead for bigger projects and suggestions for leaving a positive impact on those around you. Don't forget to download our
March home improvement checklist
, too.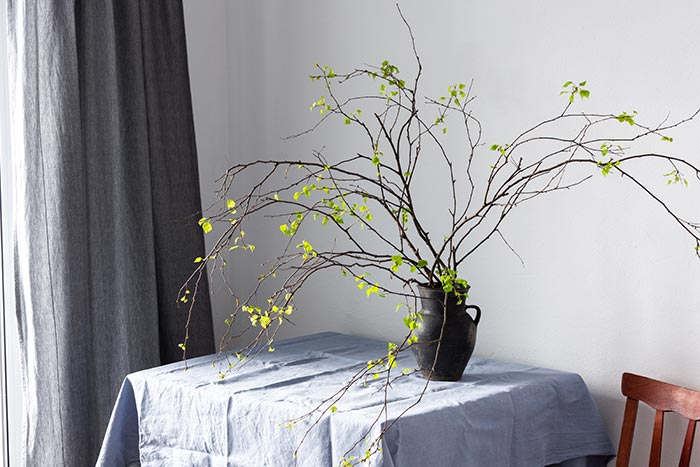 Indoor home checklist
The weather can be a bit unpredictable this time of year, so it's good to have a few interior DIY projects to keep you busy.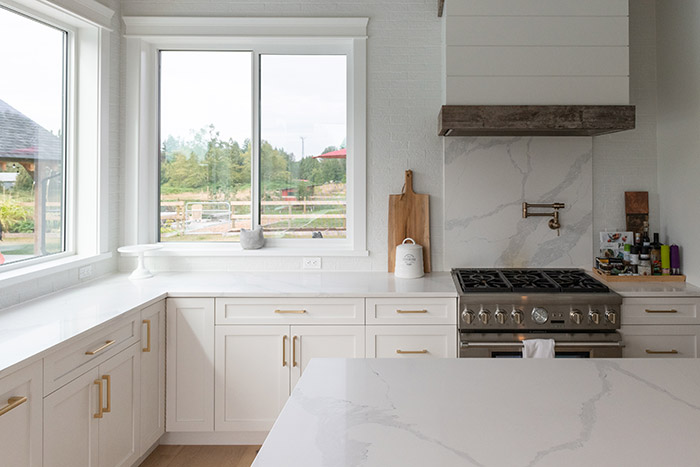 Check caulking in bathrooms and kitchen.
Re-caulk any areas that don't look sealed or are starting to peel away from the surrounding wall. Be sure to check sinks, backsplashes, showers, bathtubs and around the toilet.

Maintenance HVAC system.
Vacuum your HVAC system to remove dirt and debris, change your filters and call in a professional now if something seems amiss. You'll be glad you had someone do the maintenance before it's so hot you're desperate.

Flush water heater.
Sediment can accumulate in your tank over time, negatively affecting your water heater's efficiency. Without regular cleanings, that sediment can calcify and become nearly impossible to get rid of. That means you'll be buying a new water heater soon rather than later. Most manufacturers say you should flush your water heater at least once a year.

Clean the laundry room.
You've put a lot of strain on your washer and dryer lately with comforters and heavy blankets. Remove mold and mildew, which is unsanitary and makes your laundry smell. Don't forget to organize the room itself, too. Add storage baskets, shelves or pull-down drying racks if that will make load after load of laundry less of, well, a load of work.

Spring clean the kitchen.
You started to reduce your freezer leftovers in February. Move on to the rest of the kitchen, cleaning out the pantry and tossing anything that's expired. Also clean the appliances, including the oven and range hood, toaster and garbage disposal. De-scale the coffee maker while you're at it.

Dust baseboards.
We don't do this as often as we should anyway, so why not just do it now? For routine cleaning, simply use a microfiber cloth or vacuum attachment. If the grime has built up and gotten a bit sticky (it happens), combine a few drops of dishwashing liquid in warm water. Dampen a microfiber cloth with the mixture and wipe down your baseboards.

Clean carpets and soft furnishings.
You likely tracked in a lot of dirt over the course of the winter. Salt and sand that kept you from slipping has worked its way into the carpets. Slushy puddles might have stained your flooring. Rent an upholstery steamer or hire professional carpet cleaners to bring your furnishings and rugs back to life. And don't forget the stairs. Finally, vacuum or wipe down lamp shades.

Shine mirrors.
The sun is showing up more often. Reflect the light to brighten the home with a nice, clean mirror.

Store winter gear.
As the temperatures rise, stow away those extra throw blankets, your heaviest comforters and any winter clothes you no longer need. Before packing them all up, though, inspect them for damage, wash them and donate any you won't use again in the future. Any sweaters you barely wore over the winter can go to good use in a new home.
Outdoor home checklist
Out with the cold and in with the new season, we say. March is a great time to transition your home from winterized to springtime fresh.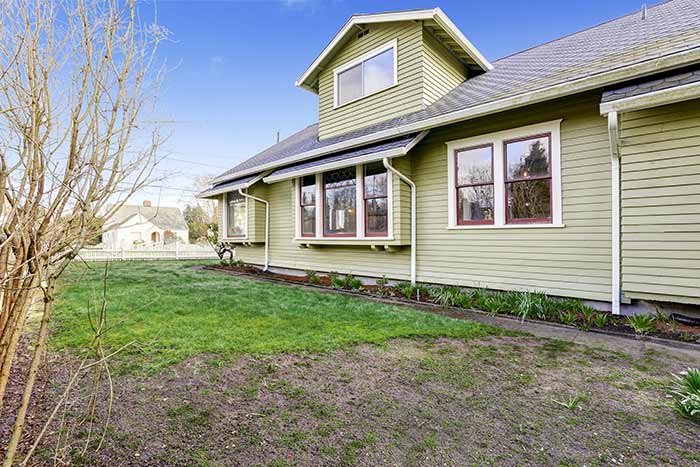 Repair storm damage.
Once the snow and ice have melted, you can make your way around your home's exterior and repair any seasonal damage. Look for leaks, cracks caused by shifts in the foundation, and roofing and window damage. This will help keep water and drafts out, not to mention pests and other critters, too.

Test the garage door.
To be honest, there's nothing special that makes this a must-do in March, but now's as good a time as any. You might also consider switching to a smart garage door or one with a keypad to make coming and going easier.

Prepare outdoor furniture.
It's almost backyard party time! Bring your patio furniture out of storage and clean it up. This includes washing or replacing cushions. Make sure it's safe, too. Check for cracks, ripped fabric and, if you have a porch swing, rusted chains and eyehooks.

Start planting.
If you still have dead stems from last year's perennials, remove them now before new growth comes in. While you're at it, March is a great time to divide those perennials. You'll get more plants at no cost, and who doesn't love budget-friendly gardening? Plant summer bulbs like gladioli and lilies now. Especially if you love planters, you'll love these DIY curb appeal projects to kickstart your spring. And if you've got the farming urge, now's the time to get zucchini in the ground.
For the future
Don't let big projects sneak away from you. Plan now so you can enjoy them when the time is right.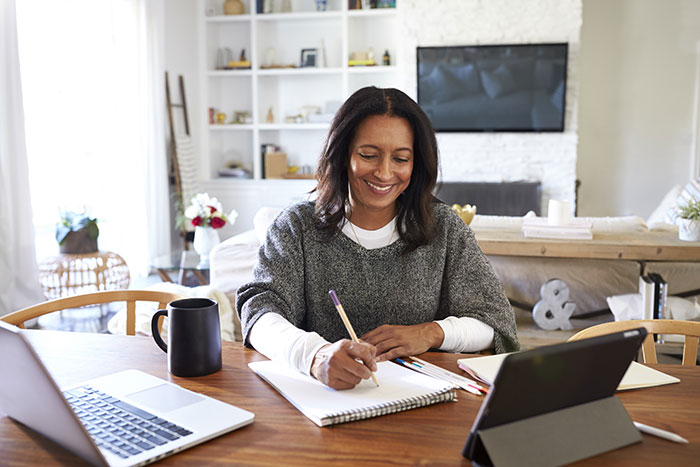 Schedule big projects.
If you made your home improvement plan back in January, you might be ready to start scheduling some of those bigger projects. Book an appointment with a professional or reserve rentals for tools like power washers, tile saws and stump grinders.

Tune up the mower.
It'll be time to cut the grass before you know it. Make sure the blade is sharp and in good working order. If your mower is gas-powered, be sure to refuel it. It's not a bad idea to take mowers and tractors in for a professional tune-up if it's been a while, too.

Get ready for tax time.
This should be extra easy if you got all your paperwork and digital documents in order a few months ago. Collect what you need and track down what's missing so you can focus less on filing and more on how to spend your refund.
For the greater good
Spring is about new life, for your garden, your home and your community.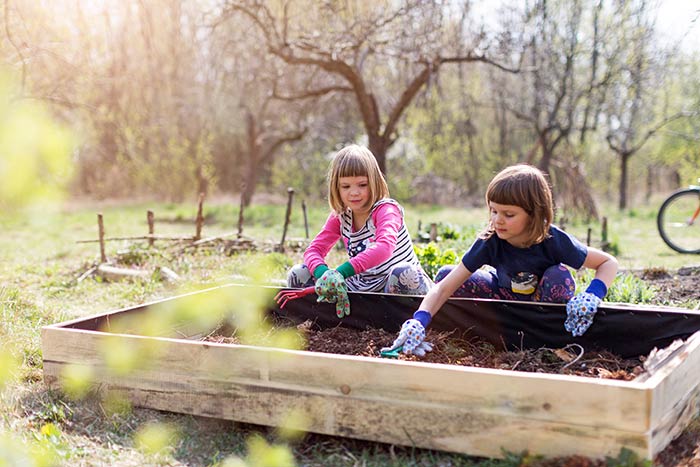 Pitch in at the community garden.
More cities are starting neighborhood gardens to combat food deserts and poverty. If you have a green thumb, see how you can help their garden thrive. It could be by donating seeds or young plants, or by contributing your time and manual labor.

Thank your pet sitter.
Professional Pet Sitters Week is celebrated in early March every year. We talk a lot about how Schlage smart locks can make it easier for others to walk and care for your pets, but now's a great time to show your appreciation in other ways. You might make a custom ornament with your pet's paw print, get them a gift card or tip them a little extra.
In case you missed it
There's no need to beat yourself up if you didn't finish last month's to-do list. We recommend making these a priority if you didn't get them done already.

Clean the entryway.
With the changing seasons, you'll want to refresh your entryway. Clean out accumulated road salt that's been tracked in, wash or replace rugs and door mats, and tidy up winter gear and clutter.

Donate sheets and towels.
You've purged your closets and wardrobe. Now give last season's sheets, towels and clothes to someone who needs them.
Time to buy
These deals are all about spring cleaning and fresh starts. Here are some of the items Consumer Reports says are great buys in March.

Appliances: Air purifiers, space heaters, vacuum cleaners, string trimmers

Electronics: Cameras