Home improvement projects to complete in February.
By emily.bailey
Friday, February 12, 2021
Use this home improvement checklist to help you stay on task and not overlook the projects that will keep your house secure and in good repair.
The shortest month of the year can quickly feel like one of the busiest. Use this home improvement checklist to help you stay on task and not overlook the projects that will keep your house secure and in good repair. We'll also help you do a little planning for the future and offer some ideas on how you can use your skills to benefit the community. Be sure to download our
February home improvement checklist
, too.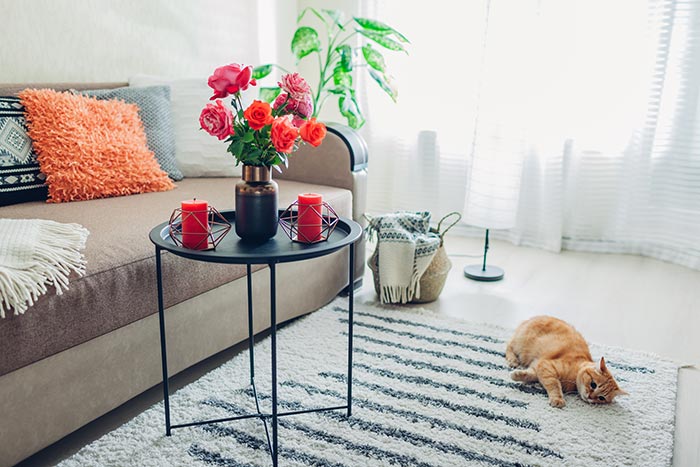 Indoor home checklist
With winter still hanging on, you'll want to tackle these indoor home improvement tasks now.

Clean dryer vents.
Lint buildup can cause your dryer to work inefficiently and become a fire hazard. It's a pretty simple job. Remove the duct and use a vacuum to clear out the dust and debris. A long, flexible brush can also get any lint left behind. Reconnect the dryer to the duct and you're done. Don't forget to check for blockages outside, too.

Rotate mattresses.
Flipping and rotating your mattress periodically can help reduce sagging. Doing this every three to six months can help keep it comfortable longer and extend its life.

Clean the entryway.
A few months into winter, you're likely to see accumulation of dirt and clutter in your entryway. Clean the floors, paying special attention to any road salt that's been tracked in. Tidy up coats and other winter gear that have been thrown haphazardly in the closet. If your rugs or doormats have seen better days, now's a great time to wash or replace them.

Do a freezer refresh.
This is a good time to take inventory of what's in your freezer and use up random ingredients lurking in the back. It might inspire you to try a new recipe on those nights when cabin fever has you reaching for the phone for takeout … again. And you'll make room for fresher food come spring.

Organize bookshelves.
Do you have magazines you've finished and won't read again? What about books that, if you're really honest with yourself, you'll never read? Donate them to a library, school or hospital. Look for a Little Free Library in your neighborhood, too. If you use your shelves to display décor – family photos, vacation souvenirs, gifts from your grandkids – try freshening the look. Rearrange knickknacks, swap out photos or the frames they're in, or retire any items that aren't exciting anymore. No matter how you use your shelves, give them a good dusting.

Clean pet beds and dishes.
Hopefully you're doing this on a regular basis, but if you don't remember the last time you washed their blankets, bedding or food bowls, take care of it now. Throw toys in the wash, too.

Display fresh flowers
Pretty flowers are a nice treat to help pull us through these last days of winter. Display them in any room that needs a little boost.
Outdoor home checklist
Outdoor DIY projects in February don't always sound very appealing, but you won't want to ignore these.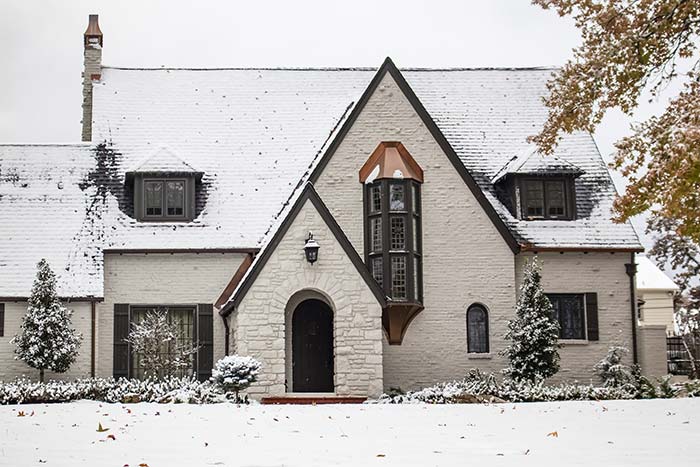 Clear sidewalks and entryways.
You might still contending with slick surfaces from snow and ice. In addition to throwing some salt down, check that handrails are still secure and that steps are in good shape following winter storms. Make any necessary repairs to avoid missteps and falls.

Plant berries.
Yes, you can start planting fresh fruit in February. Watermelon, strawberries and cantaloupe planted now should pay off in spring and summer. Pumpkin seeds take a long time to mature, so now's a good time to get those started, too. Research what grows best in your zone, though, as this can vary regionally.
For the future
Spring is just around the corner. You'll want to be ready for it.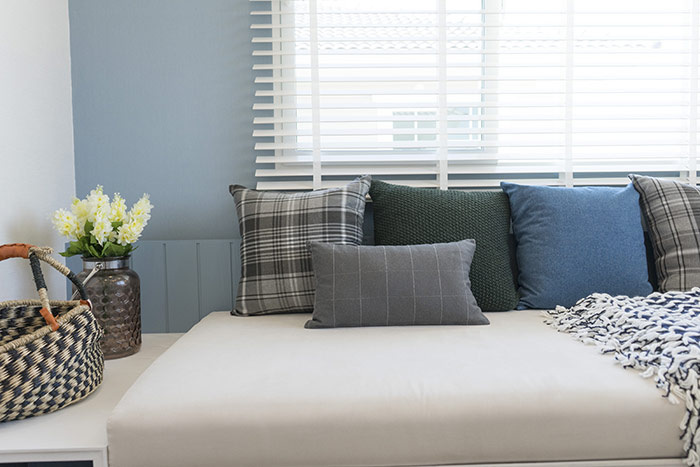 Start planning to sell.
If you're thinking about putting your home on the market in the spring, start planning now. Decide what home improvement projects you want to tackle to help improve resale value, get estimates from movers and start to purge so you don't pay to move unnecessary belongings. The Schlage Moving Checklist is a good place to start the process.

Map out a spring garden.
Start deciding what flowers you want and in what beds. It might seem a bit early for this, but you'll be glad for the forethought if you want to force bulbs before the first thaw.
For the greater good
If the long winter has you feeling blue, lift your mood by helping someone in the community.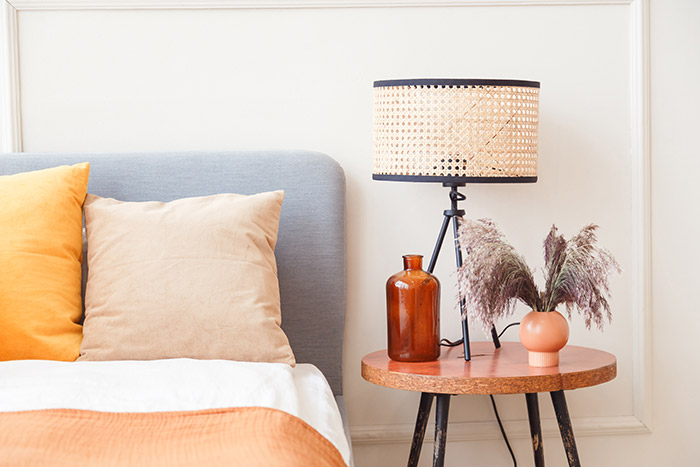 Donate sheets and towels.
You cleaned your linen closets and took advantage of sales in January to restock towels, sheets and other bedding. Donate your extras to a thrift store, homeless shelter or even an animal shelter.

Share the love.
Send a Valentine's Day care package to a friend. You could also drop off an anonymous note of encouragement to a stranger or surprise someone with some sweet Valentine's Day décor.

Protect pipes from freezing.
February can bring some of the lowest temperatures of the year in many regions. The last thing you want is to be without water, hot or otherwise, when frozen pipes burst. Insulate your pipes and take other measures to avoid leaks, flooding or worse.

Upgrade interior hardware.
By properly cleaning your door hardware, you'll keep it looking great and your family could stay healthier. If your locks, door knobs or levers aren't working like they should, replace them with something that looks and works perfectly.

Maintain trees and bushes.
Heavy snow and ice can build up on branches, causing them to break. Remove that buildup to keep them from falling on your home, car or visitors.
Time to buy
Holiday deals are over, but that doesn't mean you can't still find a bargain on certain items. Here's what Consumer Reports says are great buys in February.

Appliances: Space heaters, string trimmers, snow blowers

Electronics: Tablets, cell phones

Home goods: Mattresses
Find more DIY ideas, home improvement hacks and décor inspiration at the Schlage blog. You'll also find past months' checklists to help keep your home in tip-top shape year-round.