11 ideas for celebrating Halloween during quarantine.
By emily.bailey
If you're stuck for ideas on how to enjoy Halloween during a pandemic, let us help. Here are some of our favorite suggestions for entertaining the kids, hosting some grown-up fun and giving back to the community this fall.
Even if you love a spooky Halloween, you don't want to celebrate with a health scare. If you're stuck for ideas on how to enjoy Halloween during a pandemic, let us help. Here are some of our favorite suggestions for entertaining the kids, hosting some grown-up fun and giving back to the community this fall.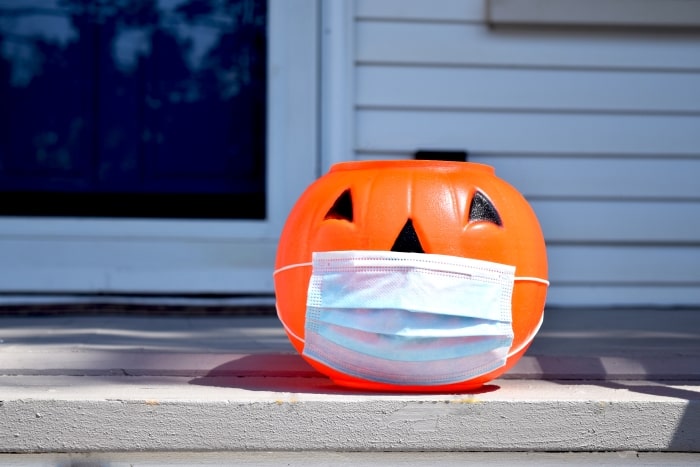 How to celebrate Halloween with your little monsters
Hidden treats
Time as we know it has ceased to exist during 2020, so why limit yourself to fall traditions? Instead of walking the kids door to door, celebrate a social-distanced Halloween by hiding "Easter" eggs around the yard or house. The novelty of an egg hunt in October should be enough to keep from feeling like Halloween just passed you by. You can fill them with candy or, if they have food allergies, toys and other treats. Invite a few close friends or keep it just to the immediate family and hide eggs indoors or out depending on your weather and climate. For extra spooky fun, get some eggs that glow in the dark.
Creepy craft
Halloween is on a Saturday this year, so you have all day to enjoy socially distant festivities. Plan a series of craft projects for the youngsters to keep them occupied and use them to decorate the house while you're at it. Some of our favorite Halloween craft ideas for kids include balloon ghosts, Frankenstein sun catchers, fluffy slime or any number of DIY pumpkins.
Global ghouls
Whether you make it a Halloween night activity or use it to spice up e-learning, introduce the kiddos to celebrations from around the world. It's the perfect opportunity to teach about diversity and multiculturalism. If you need some ideas to get you started, check out Mexico's Día de los Muertos, Dzień Zaduszny, Poland's All Souls' Day, or Pangangaluluwa from The Philippines.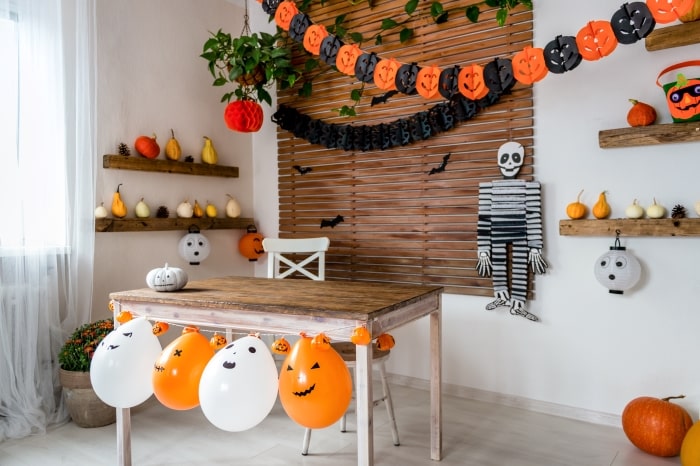 Halloween party ideas for older witches and wizards
BOOze cart
Whether it's just you and your honey or you're inviting a few close friends over for a small gathering, now's your chance to scare up some fun drinks and décor at the same time. Decorate a bar cart for the occasion and stock it with all the fixings for different "potions." You can stick with your favorite drinks, try some new Halloween cocktails or keep it family-friendly with apple cider and other seasonal refreshments.
Virtual pumpkin carving
A costume party on Zoom could be fun, but we think it will lack some of the excitement of being in person and ultimately prove a bit disappointing. Pumpkin carving might be more up your alley. FaceTime your best pals on FaceTime or ring them up on Skype and see who can create the best Quarantineoween jack-o-lantern. You can keep it casual and chat while you work or start a timer and turn it into a contest.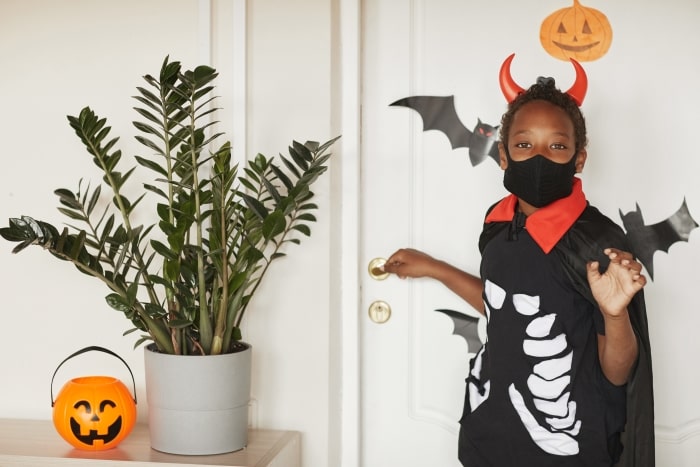 Tips for making a quarantine Halloween fun for the family
Spooky treats
A store-bought bag of candy is convenient, but what about something a bit more personalized? Or something healthier? Gather your favorite ghosts and ghouls in the kitchen and see what kind of Halloween snacks you can conjure up. Peanut butter eyeballs or boonanas, anyone?
Movies, new and old
It's not Halloween if you don't watch at least one scary movie, right? Again, because Halloween is on a Saturday, you have all day to turn this into a marathon. Stock up on those spooky treats and settle in for the long haul. If you're looking for more interactive entertainment, cast the family in a scary movie of your own. Get creative with costumes, create a spooky scene and record it on your phone. There are also some great stop-motion apps if you'd rather leave the acting to the professionals.
Drive-thru haunted house
If you're missing haunted houses, check your area for some drive-thru options. Just don't cover your eyes if you're the driver.
Quarantineoween mask
Love it or not, masks have become a big part of our lives this year. Turn them into a Halloween DIY project by getting a plain mask and decorating it for the season. Maybe it's simply with glitter. Or maybe you make it part of a costume – a skeletal mouth, vampire teeth, animal snout or clown smile.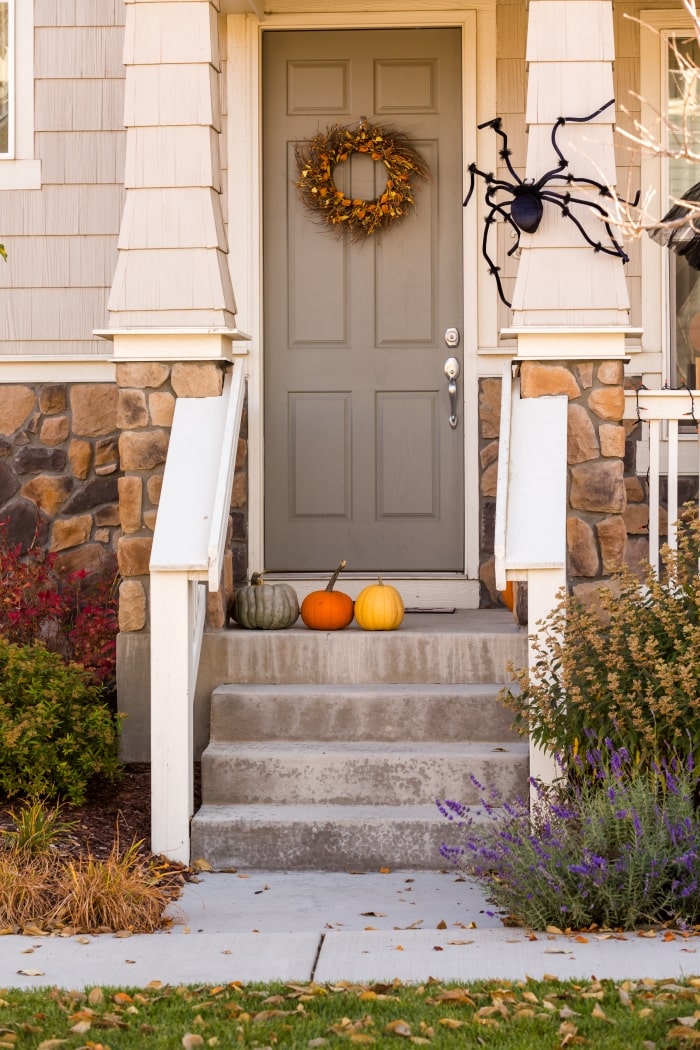 Cast a kindred spell on the community
"Ghost" gift
Even if you're social distancing, you can still involve your neighborhood in the Halloween fun. Create a goodie bag – candy, those plastic spider rings, maybe a gift card – and drop it on a friend's or neighbor's porch. Include a note asking them to pay it forward with a bag of their own for someone else.
Happy Halloween wishes
Decorating your home for Halloween is a given. Just don't forget others who might not be able to enjoy the same excitement. Consider offering to decorate a neighbor's yard if they're unable. Or see if you can deliver some decorations to a nursing home, shelter or children's hospital. Think about the people around you who might be feeling extra isolated and try to put a smile on their face.
No matter how you're celebrating Halloween this year, remember to protect your home as much as yourself. Get more tips for how to make your home safe for Halloween at the Schlage blog. There's also plenty of inspiration for seasonal décor and more when you follow us on Pinterest.