Say "hello" to better vacation rental business.
By emily.bailey
Guests who feel welcome tend to become repeat rental customers, something that you, as a property manager, need to succeed on Airbnb and VRBO.
Guests who feel welcome tend to become repeat rental customers, something that you, as a property manager, need to succeed on Airbnb and VRBO. And how do you provide an experience that converts customers and earns positive reviews? Show that you go the extra mile for your guests' comfort: Pay attention to the details and make their stay simple and convenient.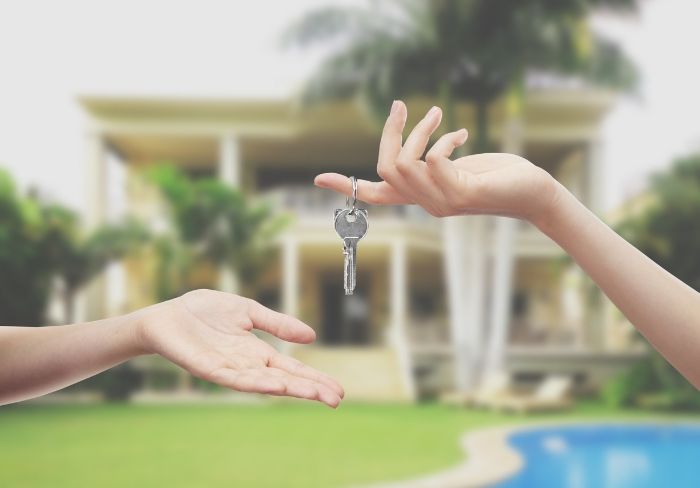 Your "hello" matters
Welcoming your guests properly starts before they even set foot on your property. When you're in communication with them before their visit, don't rely on automated emails. A personalized touch, not to mention replying to questions quickly, makes a statement about how much you respect their business and how you'll handle problems that may come up.
Hostfully also recommends getting to know your guests before their arrival. Find out why they're staying with you – a girls' wine tour, a family reunion, an anniversary getaway – and what they're interested in. Then give a local gift or a welcome basket based on that insight. Maybe treat them to a local bottle of vino or a bouquet of roses to set the romantic mood. Even if you don't provide a customized gift, still consider fresh flowers or a thoughtful gift from the region to make them feel like family.
At Schlage, we love a beautiful entryway you can't take your eyes off, but Hostfully makes a good point about not having conversations in the doorway. If you're on site when your guests arrive, let them into the house and give them a chance to set down their bags. Offer them some water and let them catch their breath. Only then do you want to begin your welcome speech with all the essential information about staying with you.
As part of the full welcome package, include an information book, either emailed ahead of time or provided on the property. Anticipate their needs with instructions on how to adjust the thermostat and connect to the WiFi, and offer expert suggestions on the best dining and local tourist highlights. If you've installed a Schlage smart lock, include our tip sheets in case they have questions about how to use it.
You should also include policies about how to treat the property (it helps protect your investment) and a list of emergency contact information. Include your own phone number and email as well as details for local police, fire departments and hospitals.
A welcoming – and secure – statement
If you can't be there when your guests arrive, either because you have other commitments or the vacation home is in another state, you can still welcome customers so they don't feel like an afterthought. One way is by installing a smart lock. With all the advantages of keyless convenience, these locks remove many of the hassles of checking in and allow visitors to come and go as they please. That simplicity is the welcoming statement that separates you from the competition.
Access codes are the … *ahem* key … to providing ease and convenience to your guests. When you send visitors their unique code before they arrive, they'll have access to the home without your needing to arrange a key exchange. Providing the code in advance doesn't mean they'll have immediate access – unless you want them to. If check-in time isn't until noon because of cleaning, for instance, you can schedule those codes to be activated only when you know the house will be ready.
Not being tied to the property to provide a key at a specific time can actually boost your business, particularly with certain kinds of guests. VRBO names flexible check-in times as one way to attract weekenders. They're only staying for a short time, so don't delay their fun by making them wait on the porch.
Because you can create multiple access codes, you can save some specifically for guests, have a different code for your house cleaner and another one entirely for trusted maintenance teams. You can also view a history log through the Schlage Home app to see when codes have been used, so you can be confident that your handyman arrived to fix the toilet or that guests checked out as expected.
When guests are done staying with you, you don't want them to have access to the rental property anymore. You can schedule access codes to expire at the end of their visit so they can't return unannounced. And because you never provided a key, you know they didn't make a copy before they left.
Try our Get Help Deciding Tool to find out which Schlage smart lock is right for your vacation home. Check out the features of the Schlage Home app as well – compatible with the Schlage Encode™ family of WiFi smart locks and see how creating and managing access codes, checking your locks' status and more from your smartphone can make your job easier and your property more secure.
Looking for more ways to boost your vacation rental business with a welcoming statement? Check out this Schlage blog for simple ways to improve your property's curb appeal.