Schlage Home app offers convenience for multiple smart locks.
By emily.bailey
Unlike mechanical locks where you might need to carry a different set of keys for every door, managing a smart lock doesn't get more difficult just because you have more than one.
As smart locks offer more and improved features, they're becoming increasingly popular options for securing homes of all kinds. And unlike mechanical locks where you might need to carry a different set of keys for every door, managing a smart lock doesn't get more difficult just because you have more than one. How is this possible? With the
Schlage Home app
.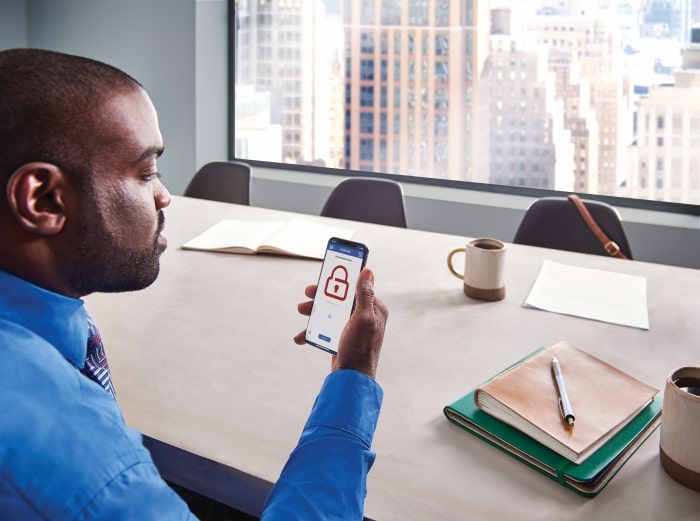 Why would I have multiple smart locks?
Schlage smart locks are intelligent solutions for all types of entryways. If you already own one smart lock, you know about the keyless convenience and peace of mind it provides. But whether you're looking to add more smart security or are just now considering taking the plunge into electronic locks, imagine the combination of possibilities.
Multiple locks on the same home, like both the front and back doors, or the front door and garage entry


Your parents' house, perfect for when you're caring for older family members aging in place


A rental property, whether it's nearby or in another state


A private entrance for

house-sharing guests

at your own home

How do I keep my smart locks organized?
Using the Schlage Home app, you assign a unique name to each lock during setup. For example, you might choose "Home Front Door," or "Guest Entrance" if you have a dedicated entryway specifically for home-share guests. It might be "Mom's Front Door" if you have access to your parents' home or "Beach House" for your vacation rental.
Whatever names you choose, we recommend keeping them as easy-to-remember as possible, particularly if you're managing multiple locks. You don't want a confusing name to cause you to accidentally change a setting on the wrong deadbolt.
How do I create or change my smart locks' names?
You will be asked to choose and enter the name of your lock during the deadbolt's setup process with the Schlage Home app. To change it later, choose the lock you would like to update from your Schlage Home app's main screen. Go to Settings, found by tapping the gear icon in the lower left corner. From the list, select Name, then type in the new identifying title for your deadbolt and select Done.
There's so much more you can do with your Schlage Home app, regardless of whether you have one, two or even three locks. Lock or unlock your door from anywhere, create and manage multiple access codes, customize push notifications for when an access code is used or when a disturbance is detected at the door, and change auto-lock timing or other settings. All of this is done simply and conveniently from the palm of your hand.
How do I access my smart locks from anywhere?
Because the Schlage Encode lock features built-in WiFi, you can access your lock from anywhere using the Schlage Home app with no need to purchase an additional accessory.
In order to communicate with the Schlage Sense lock, you'll need either the Schlage Sense WiFi Adapter or, for Apple HomeKit users, an Apple TV/iPad. Use these tips to choose the accessory that's right for you and control your Schlage Sense deadbolt remotely and conveniently.
Learn more about the Schlage Home app or use our interactive tool to get help deciding which smart lock is right for you and all the homes where you want the safety, style and simplicity of Schlage.