Want a healthy home? Make it smart.
By emily.bailey
Wednesday, September 20, 2023
We've said it before: smart home technology can improve energy efficiency and help keep the environment healthy. But did you know it can also keep you healthy?
We've said it before: smart home technology can improve energy efficiency and help keep the environment healthy. But did you know it can also keep you healthy?
Wellness, and how the home can help you achieve it, is becoming increasingly important to both the people building houses and those who will ultimately live there. If you're ready to jump on this trend and use your favorite technology to improve your daily health habits, we have some ideas for you.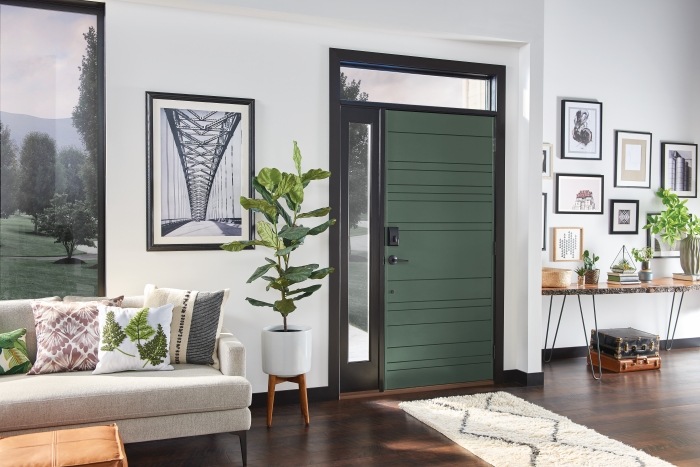 Sleep well
A good night's sleep is paramount to health. You'll be in a better mood, more productive at work, more motivated to work out or play with the kids and have a better chance of losing or keeping off weight. So how can a smart home help you catch some ZZZs?
Circadian lighting simulates the type of natural light you encounter at different parts of the day and has a huge impact on how well you sleep. Adding circadian lighting to your home can be as basic as installing a lightbulb or as high tech as choosing a system that changes the light's color on a timer. There are also alarm clocks that gently wake you as opposed to startling you out of your slumber, something that almost always gets you up on the wrong side of the bed. And don't forget the kiddos. Make bedtime easier on everyone with a combination alarm clock/night light/sound machine.
Get cooking
More and more kitchen appliances are getting smart. The refrigerator might have been one of the first to transition, but now several companies have introduced smart microwaves, which allow hands free operation by voice command or app control, and smart ovens which can be controlled remotely and have features like voice control and recipe suggestions.
Some of these items can still be a bit pricey, but that doesn't mean you can't still be smart in the kitchen. Use your Amazon Echo or Google Home, for example, to help you be a better chef. Who can remember what the internal cooking temperature should be for your meat? You don't have to when you can say, "Alexa, what temperature should my chicken cook to?" And if your goal is to be better at meal prep and planning, use these assistants to help find healthy recipes, create your grocery list or even order your groceries for you when you're synched to the appropriate services.
Busy in the kitchen when guests arrive? By integrating your Schlage smart lock with an Amazon Alexa or Google Assistant device, all it takes is saying "Unlock the front door" for easy door control without any hassle.
Find your peace of mind
Sanity is a kind of healthy, and with today's schedules getting increasingly hectic, sometimes not having to think about "just one more thing" can make you feel a whole lot better. With a smart lock like the Schlage Encode™ Smart WiFi Deadbolt, you'll never have to wonder if you remembered to lock your door before you left the house. Simply check the lock's status on your smartphone or ask Alexa from the other room.
Other features can go a long way toward that peace of mind as well. The activity log in the Schlage Home app can tell you when an access code has been used, so you'll know if your kids arrived home safely from school. You might even want to check on the locks at your elderly parents' home if they often forget to secure their front door.
Do you constantly find yourself forgetting your keys? Schlage Encode Plus™ Smart WiFi Deadbolt is compatible with Apple® home keys, giving you more ways to protect what matters most plus greater convenience through hands-free, remote technology. Enjoy keyless entry and seamless access to your home by simply tapping your Apple Watch or iPhone.
Drink pure
Drinking water that is contaminated can be detrimental to your health. Some contaminants are obvious, like dirt and parasites, but others can lead to serious health problems over time, even if they don't have an immediate impact on your body. A smart water filter has technology that automatically monitors your water quality. Some units can even allow you to enter specific contaminants you want to track into the system's app and then see how much of those components are being removed from your water. If you want to improve your water quality, then a smart water filter is just what you need maintain a healthy home.
Keep an eye on the sky
Whether you have common household hazards like pollen and dust or just want to keep track of what you are breathing, smart air purifiers are an excellent way to make sure that the air in your home is clean and healthy. These smart appliances combine app and voice controls, with air quality monitor capabilities, making it easy to ramp them up if things suddenly take a turn for the worse. This means you can breathe easy knowing your air is always being purified to the higher standards.
Did you know the National Fire Protection Association recommends changing the batteries in your smoke detectors every 6 months? With already so many things to keep track of, it can be easy for homeowners to overlook this recommendation. So, no healthy home is complete without smart smoke and carbon monoxide detectors. These devices can literally help keep you alive by actively monitoring for potential safety hazards, sending alerts to your phone if anything dangerous is detected, and alerting you when your device battery is low.
When you integrate smart technology into your home, you not only do your part for the environment, but you can also improve your health and that of your family as well. Visit Schlage.com for more tips and trends in smart home automation.