3 difference-makers in the Native American community.
By emily.bailey
As part of Native American Heritage Month, Schlage is spotlighting three individuals who are taking important strides in their fields to promote greater mainstream understanding of their culture.
Trailblazers abound in the housing industry, whether it's architecture, design or technology. Sometimes you just have to look a little harder to find them. As part of Native American Heritage Month, Schlage is spotlighting three individuals – entrepreneur Aaron Thomas, architect Tammy Eagle Bull and artist Santiago X – who are taking important strides in their fields to promote greater mainstream understanding of their culture.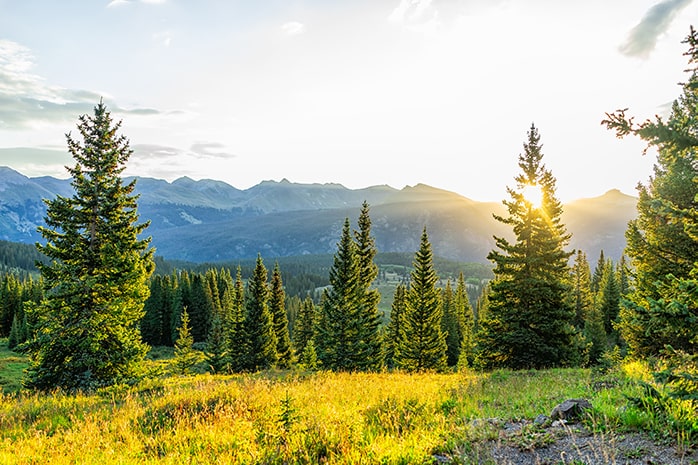 Aaron Thomas, Entrepreneur/Commercial Construction
When we think of highly decorated individuals, military heroes often come to mind, maybe celebrities with lots of Oscars, too. But what about contractors? Aaron Thomas, president and CEO of Metcon, a commercial construction company in North Carolina, proves it's good to think outside the box.
A member of the Lumbee Nation, Thomas founded Metcon in 1999. It was a major step after growing up working in his grandfather's hardware store since childhood. Today, Thomas's business is completing multimillion-dollar projects in healthcare, hospitality, multifamily and corporate sectors. Metcon has gained much of its recognition through sustainable construction practices for schools.
Sustainability has nearly always been a key business value for Metcon, not only to preserve the environment, but also to help businesses lower energy use and reduce expenses. They accomplish the feat by using natural sunlight as much as possible and using recycled and salvaged materials.
In 2013, Metcon built Sandy Grove Middle School in Lumber Bridge, N.C. The school district faced significant budget cuts during construction, forcing them to find ways to lower construction costs. What resulted was the first privatized energy positive school in the country. By employing features like geothermal heating and cooling systems, high-efficiency LED lighting and a high-performance building envelope with spray foam, the school produces 30 percent more electricity than it uses. It's then able to sell that electricity back to the power company. Metcon estimates the school will save approximately $16 million in energy costs over the next 40 years.
Metcon has also constructed several buildings at the University of North Carolina-Pembroke. The projects undoubtedly have special meaning for Thomas, who is an alum. The university was founded in 1887 as the North Carolina Indian Normal School, then became the Pembroke State College for Indians, where his grandparents earned degrees.
Under Thomas's guidance, Metcon has been named the 2013 U.S. Minority Construction Firm of the Year and twice been honored by the U.S. Department of Commerce. And the man himself was selected to the Native Business Top 50 Entrepreneurs list in 2019 and the Building Design and Construction Magazine's 40 under 40 list in 2010.
"Diversity and inclusion is one of Metcon's core values," Thomas told the Minority Business Development Agency in 2014. "We believe in hiring and subcontracting with diverse groups especially in our Native American community. We contribute in this way as well as with scholarships and donations to many Native Charitable Organizations and to UNC-Pembroke, the nation's first 4 year (sic) university founded by Native Americans (Lumbee) where I serve on several boards."
Thomas volunteers with several organizations, including Kill the Pill, which raises awareness of prescription drug abuse, and Homes for Our Troops to build specially adapted houses for wounded veterans. Last but not least, Thomas is also a co-founder for Natives for Progress, a community service organization.
Tamara Eagle Bull – Architect
On the road to equality, some professions have farther to go than others. Architecture is one industry that is still seeing its share of "firsts." Norma Merrick Sklarek was the first licensed Black woman architect in New York (1954) and California (1964). Now we finally have Tamara Eagle Bull, the first Native American woman to become a licensed architect.
A member of the Oglala Lakota Nation, Eagle Bull is the president of Encompass Architects in Lincoln, Neb. Her projects can be found across the country, but some of her most meaningful work might be what she accomplishes with Native Communities. Eagle Bull thrives on connecting culture with space, thereby designing buildings that truly fit people's needs, not just what a designer thinks they might want or something that fits a particular aesthetic.
"Tamara's experience and values allow the clients to become an integral part of the design process, allowing the community to implement their own cultural values," Troy S. Weston, president of the Oglala Sioux Tribe, wrote when he nominated Eagle Bull for the American Institute of Architect's Whitney M. Young Jr. Award in 2018. "I view this approach to attribute her own cultural values as placing the client/community first to value their own project."
Eagle Bull received the AIA's award, which goes to an architect or architectural organization that embodies social responsibility and actively addresses a relevant issue, such as affordable housing, inclusiveness or universal access. Many of these issues could not be more relevant to Native American communities. According to 2018 data, the U.S. homeownership for the white population was 72.1%, but just 54.6% for the Native population.
Eagle Bull has worked in the architecture and project management industry for more than 30 years and has seen her share of discrimination, both as a woman and a Native American. It's a generations-long problem, and one that she has worked hard to rectify. She told part of her family's story in a Member Feature by the AIA.
"My dad had wanted to be an architect since he was in high school. He grew up on the Pine Ridge Indian Reservation and his father, a tribal leader, once said, 'One day, our tribe will be in a position to rebuild and change our situation, and we are going to need architects and lawyers to do it.' But when my father went to his non-Native counselor at school, the counselor said, 'The best you can hope for is to be a teacher.' So he became a teacher, and had a wonderful career, but he always regretted not becoming an architect."
Many of Eagle Bull's projects today do contribute to the Native Communities, but sheconsciously looked elsewhere early in her career. The reason: to gain as much experience as possible so that she could better contribute to tribe architecture.
"They (other Native architects) would find enough work, mostly little projects, but they didn't have the know-how to handle big projects," she told the AIA. "When a school or any multi-million-dollar project came up, they were never qualified. When we started our company, we started with a $20-million project. We can handle any project a tribe might have."
Just as there are great cultural differences – linguistic, ceremonial, historical – between Native American tribes, there is equally great variety in indigenous art. Case in point are the creations of Santiago X. Self-described as an "Indigenous Futurist," this Chicago-based member of the Coushatta Tribe of Louisiana and the indigenous Chamorro from Guam uses art, architecture and new media to reclaim Native American tradition and identity.
Although his art is not the kind you would incorporate in your home décor, like most of the tips you find from Schlage, Santiago X aims to make us rethink what we know about Native culture and how we use its images and perhaps misappropriate the symbolism or erase its presence altogether.
"Because I have a duality of indigeneity and everyone that's Indigenous has a duality of being Native and American, it's a really big part of my artwork," he was quoted in the Santa Fe Reporter. "My art is an exploration of my cultural identity; it's a reclamation of being both Indigenous and American, and reminding people that there's a lot of stereotypical iconography that saturates Americana, and a lot of my artwork is reinforming that almost bastardization of our culture and trying to reinform it with the fact that Native people see this stuff. We're aware of its history; we know it's racist. Here's a way for people that wouldn't necessarily know that it's racist or that it's offensive to kind of look at it through our eyes. That's a lot of what my artwork is: a reappropriation of misappropriation."
One of his most recent projects is creating two public earthwork installations along the Chicago and Des Plaines rivers. Although it's an ongoing project, the indigenous mounds were part of the 2019-20 Chicago Architecture Biennial, for which was the first Native American contributor. They're designed to be "destinations of contemplation" where we can reconsider urban development in the name of so-called progress and remember that American architecture pre-dates colonization. And on top of that, they're also the first effigy earthworks to be constructed by indigenous peoples in North America since the United States' founding.
"I'm trying to remind people of that presence and the grand nature of indigenous civilizations and their ability to create communities and trade networks and cultural epicenters," the artist told the Chicago Tribune in 2019. "We had those things here pre-Columbus, preinvasion. I walk around these American cities, and I don't see the presence of the indigenous point of view, the indigenous architect. ... I don't see the presence of indigenous place makers in any of these cities, so I would like to return to that or at least catalyze the movement to create indigenous spaces again."
While Santiago X is becoming an installation himself in Chicago, he has exhibited internationally, such as at The World Expo in China and Italy's Venice Biennale. The U.S. State Department commissioned him as lead artist for The American Arts Incubator Brazil in 2020.
Wherever he exhibits, the art, and the change it sparks, always hits close to home for Santiago X. It's a matter of protecting his identity and those of other Native peoples around the world.
As he told The Art Newspaper, "Indigenous artists that have any kind of public exposure, are dealing with hostility and deep-seated sentiments all the time. What we do is ultimately a labour of love. Hopefully we can make a more harmonious world for all—that is the crux of our belief system as indigeneity is a kind perpetuity with the earth and the cosmos. I try to find that through art, and I do it for the empowerment and celebration of my people. Whoever shows up to be allies for us and our longevity and for a healthier relationship to the earth, it's for them too."
You can follow the artist on Instagram @xtheshapeshifter.
These spotlights are part of a series recognizing trailblazers in home design, construction, technology and business. You can read the previous installments published at the Schlage blog.