3 African-American architects, designers you need to know.
By emily.bailey
These three individuals made indisputable impacts in the worlds of architecture and design. We hope you are as moved by their accomplishments as we are.
Black History Month and Schlage's 100th Anniversary combine for the perfect opportunity to recognize some of the trailblazers in our industry. The three individuals below – architects Robert R. Taylor and Norma Sklarek and designer Justina Blakeney – made indisputable impacts in the worlds of architecture and design. We hope you are as moved by their accomplishments as we are.
According to a 2017 report, only two percent of architects in the United States are African-American. For African-American women specifically, that percentage drops two a mere two-tenths of a percent. These statistics highlight just how groundbreaking Taylor and Sklarek were. It also helps to prove how African Americans in today's design industries are still striving to make their place and inspire the professionals who follow in their footsteps.
Robert R. Taylor – Architect (1868-1942)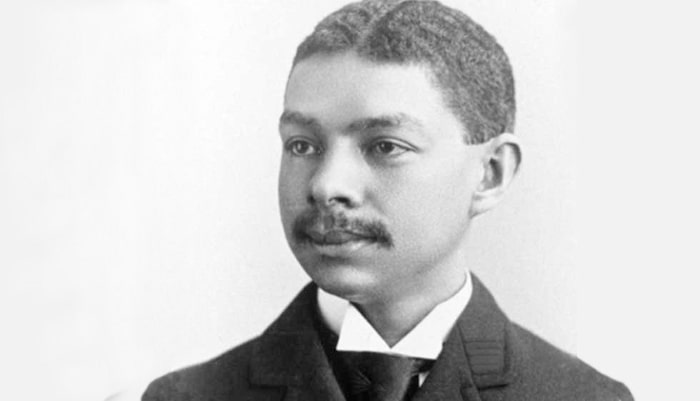 Few have made a stronger career out of paving the way and giving others the skills needed to make their world a better place than Robert R. Taylor. The son of a white slave owner and a black mother, Taylor left his hometown of Wilmington, N.C., for Boston where he became MIT's first black graduate – in any field of study – in 1892. He then spent nearly his entire career at Alabama's Tuskegee Institute, now Tuskegee University, where he devoted himself to improving the future for African Americans.
Taylor's biggest impact came at Tuskegee and not only because of the more than 40 buildings he designed for the school. His tenure from 1892 to 1932 also included a professorship in architectural and mechanical drawing. Taylor and other notable instructors such as Booker T. Washington and George Washington Carver emphasized students' need for the "manual arts" and physical labor if they were to lift themselves beyond a history of slavery. Taylor's first campus building was Science Hall exemplified this as it was built by Tuskegee students using bricks also made by students. Later, Butler Chapel featured interior electrical lights, also installed by students in Tuskegee's electrical division.
"Taylor's buildings created an institutional presence by giving a sense of place and ownership for African Americans who had too little of everything," said Ellen Weiss in 2012. Later, in 2015, MIT President L. Rafael Reif lauded Taylor as "a builder … not only of structures, but of communities … and an architect who designed not only a campus of national importance … but a more promising future for generations to come."
Among the Tuskegee campus buildings with Taylor's touch were The Oaks, now on the National Historic Site and National Landmark register, and the Tuskegee Chapel. Taylor was visiting the chapel in 1942 when he collapsed. He was then transported to the John A. Andrew Memorial Hospital, which he also designed, where he passed away.
Taylor was honored with a Forever stamp by the U.S. Postal Service in 2015. MIT also endowed a chair for minority faculty in his honor and created the Robert R. Taylor Fellowship in the School of Architecture + Planning. His great granddaughter, Valerie Jarrett served as a senior advisor to President Barak Obama.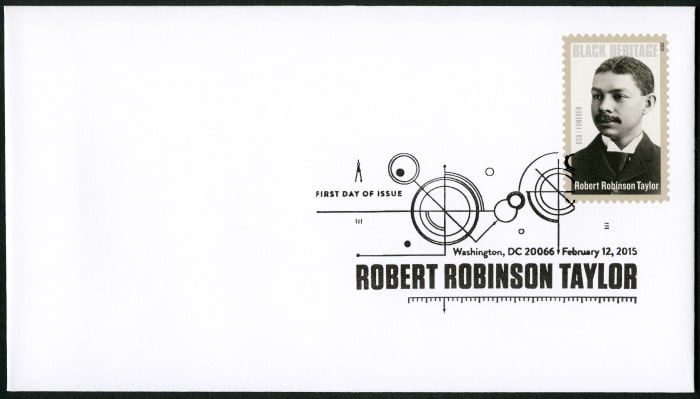 Norma Merrick Sklarek – Architect (1926-2012)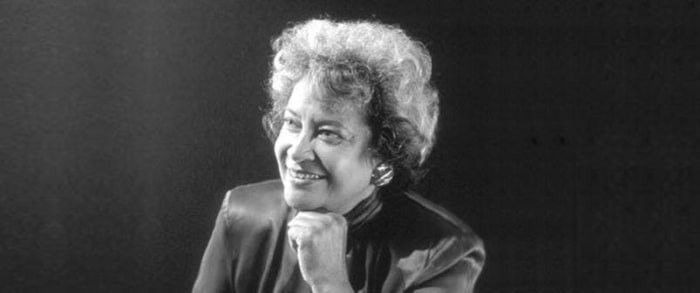 When she struggled to find a job with private architecture firms, Norma Merrick Sklarek didn't know if it was because of her race or her sex. Having graduated from Columbia University with a degree in architecture in 1950 – she was one of just two women and the only black student in the class – she was repeatedly turned down for employment.1
Sklarek finally landed her first professional gig with the City of New York, using that position to gain the experience needed to take the state's licensing exam. By passing the exam on her first try in 1954, a rarity regardless of background, Sklarek became the first licensed black woman architect in New York. Nearly 10 years later, she earned the same distinction in California.
Those were just a few of Sklarek's many "firsts." When her career took her to Los Angeles, she joined Gruen Associates despite its policy against hiring African Americans. Her 20-year career with the firm included a position as head of the architecture department and designing the American embassy in Tokyo, among several other commercial buildings. It was certainly a prestigious improvement over her first assignments in New York – designing bathrooms.
Later in her career, she cofounded Siegel Sklarek Diamond, which was the largest architectural firm in the United States to be owned by women at the time. The venture also made her the first African American woman to co-own an architectural firm. Dubbed by some as "the Rosa Parks of Architecture," Sklarek became the first black female member (1959) and the first black female Fellow (1980) of the American Institute of Architects (AIA).
As a trailblazer, Sklarek also spent much of her career mentoring up-and-coming architects. While in New York, she lectured at the City College of New York. Her teaching credits also include UCLA, the University of Southern California, Howard University in Washington, D.C., and her alma mater of Columbia University, among others.
In recognition for her commitment to opening doors for those who came behind her, Sklarek was honored with the 2008 Whitney M. Young Jr. Award from the AIA, which recognizes an architect or organization embodying the profession's responsibility to address social issues. The Norma Merrick Sklarek Architectural Scholarship Award at Howard University is also named in her honor.
"Architecture should be working on improving the environment of people in their homes, in their places of work, and their places of recreation," Sklarek is quoted as saying. "It should be functional and pleasant, not just in the image of the ego of the architect."
Justina Blakeney – Designer/Entrepreneur/Author
Much like Sklarek, Justina Blakeney isn't sure whether some of her professional obstacles have been a result of her being female or a woman of color. Also like Sklarek, Blakeney has not let those obstacles keep her from success, not only as a designer, but also an artist, entrepreneur and New York Times best-selling author.
"It's hard for me to separate being a female in this industry from being a female of color who came up in this industry in a very unconventional way," said Blakeney in a CA Home + Design interview. "I do find that at times I don't feel I'm taken seriously. I also have experienced being offered less money than men for the same job, and I also have experienced unusual behavior, such as people asking to feel my hair. All of these things provide me with unique challenges, but they certainly have motivated me to push myself even more so that I may rise to the top."
Blakeney's blog, Jungalow, launched her career in 2009 and established her as the authority on Bohemian, feel-good style. Camille Styles gives Blakeney credit for helping us unearth our love for indoor plants … anywhere and everywhere. She has been lauded as a must-know trendsetter by magazines ranging from HGTV and Entrepreneur to Disfunkshion and Parents.
Her prowess in the digital space ultimately brought her to brick-and-mortar stores. Collaborations with Anthropologie, Pottery Barn Kids and Target, to name a few, put her designs in our homes. Jungalow rugs, prints, pillows and even luggage now help us capture the same vibrant style that has inspired her for years.
Blakeney has described herself as a "'follow your own heart' kind of person." Considering her path – as a kid, she dreamed of writing for magazines but discovered that a blog gave her an outlet for her creativity and entrepreneurial spirit – she is more than just talking the talk. By using every available resource, even those on the "outside" can break through obstacles and open possibilities. "(Social) media," she said in Dallas Market Center in 2018, "is giving a voice to designers and artists who come from communities that are not normally seen as much in the design world, and therefore anyone—not just big stores or television personalities—can start trends."
Inspiring words from a woman whose blooming career took root with blog and Instagram followers.
You can find more notable moments in history and help us celebrate the 100th anniversary of Schlage at schlage.com/100.
1Lewis, Anna M. Women of Steel and Stone: 22 Inspirational Architects, Engineers, and Landscape Designers. Chicago Press Review, 2014.