Reclaim peace of mind with smart devices you already own.
By emily.bailey
It's important to take care of our homes and families, and with the smart lock or other devices you already own, you can reclaim some peace of mind.
Whether you're sheltering in place or selflessly serving your community as an essential employee – thank you to both groups – life during a global health pandemic is anything but normal. That doesn't mean we need to be scared or living in a state of constant anxiety, however. It's important to take care of our homes and families, and with the smart lock or other devices you already own, you can reclaim some peace of mind.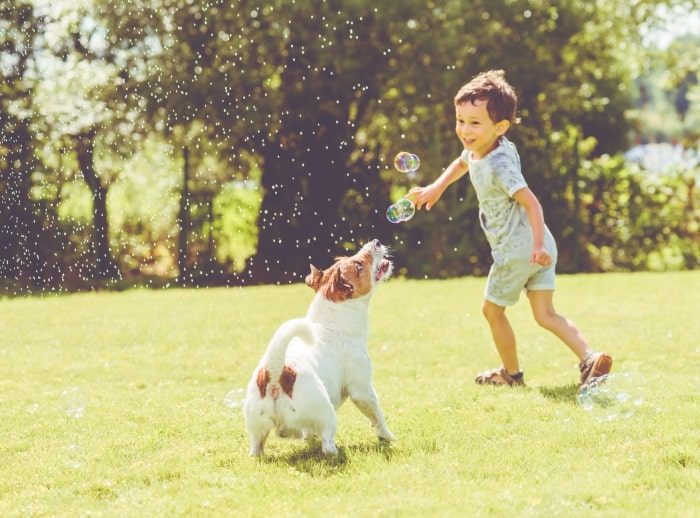 Smart locks
Two Schlage smart lock features may be particularly helpful to you right now: keyless access and remote monitoring. With gyms closed and restrictions on where we can go, many of us are heading outdoors for exercise and healthy distraction. Whether you're going for a walk with the dog or taking the kids on a bike ride, you might not want to carry house keys with you. An access code allows you to conveniently lock and unlock your door at the lock's touchscreen without a key. Don't worry about loading up your pockets or losing the key and not being able to get in touch with a locksmith.
You can also monitor your smart lock through your smartphone when it's connected to your home network. The Schlage Encode™ Smart WiFi Deadbolt and Schlage Sense™ Smart Deadbolt both have a built-in alarm. If there's a disturbance at the door, you'll receive a notification through the Schlage Home app, no matter where you are. Be sure your Schlage Sense lock is set up for remote access.
If you want to receive a push notification or need to view an activity log when certain access codes are used, the app can do that as well. Use this feature with a lock on your own home or on a family member's if they live elsewhere but have granted you access to their lock status.
Mechanical and electronic locks
This tip is as straight-forward as they come: Make sure you lock the doors. No matter what kind of lock you have, if you don't use it, then it can't keep your home safe. The same goes for windows, sliding patio doors and garage doors. And while you're at it, find a better place for spare keys. That fake rock is not your friend.
Video doorbells
There's been a serious uptick in home deliveries with people sheltering in place. If you have a video doorbell, you can see when your groceries or other orders are being delivered directly to your door. The Ring Video Doorbell 2 works with the Schlage Encode Smart WiFi Deadbolt, so you can see who's on your porch, then lock or unlock your door for trusted deliveries without coming to the door yourself.
Motion-activated devices
Make sure your motion-activated devices are working and in areas where you need them most. This can include cameras and outdoor lighting. Some prime locations are on your front porch and garage, near gates and back decks, and even inside your mailbox. Remember that well-lit areas frequently deter unwanted visitors from even attempting entry.
Security systems
If you already have a security system, make sure it's turned on. You may want to activate it even when you're in the house if it makes you feel safer or when you want to keep tabs on the kids if they're prone to sneaking out the door. Take time to make sure you're using all the appropriate features, too. Investigate options for connecting it to your smart home automation system or, if it's monitored by an outside party, ask about additional services that might be available.
While these tips might bring you greater peace of mind during this stressful time, they're good everyday habits to develop regardless of the situation. If you're wondering about other ways you can use your smart devices, check out these smart home tricks you might be missing. We also have some resources for creating a calming home and routines you can set to help keep your family healthy.