Should you tip your locksmith and other home improvement pros?
By emily.bailey
Keep reading for tipping etiquette when you hire a locksmith and other home improvement professionals.
There will always be times when you need to bring in the professionals. Your DIY skills might be top-notch, but rewiring your
100-year-old house
to get it up to code is prime time to call an expert. Another time? If you've locked yourself out of the house, you probably need a locksmith. Once they've saved the day, do you tip them? Keep reading for tipping etiquette when you hire a locksmith and other home improvement professionals.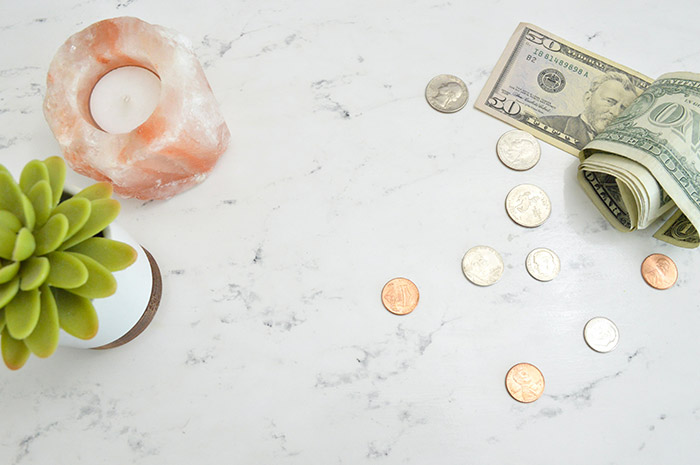 Should you tip a locksmith?
The short answer to whether you should tip a locksmith is that it is not required, but it is appreciated. Unlike restaurant staff, locksmiths don't rely on tips to make up a bulk of their pay. However, a tip might be particularly appropriate in certain circumstances such as emergency calls late at night, on holidays, when the weather is bad or if they had to travel long distances.
Other times you should consider tipping your locksmith is if they've done an especially good job or worked quickly. It's good to recognize their expertise by how efficiently they complete a task at or above normal standards. You might also offer a tip if they completed tasks you didn't request. For example, if you hired a locksmith to replace your deadbolts after moving and they also repaired the hinges on your front door, that's going above and beyond. A tip is a nice way to say thank you.
How much do you tip a locksmith?
When it comes to tipping a locksmith for work on your home, 15% to 20% is generally the standard. That could go up or down depending on the circumstances we mentioned above.
Remember that a locksmith's services are helping to protect your home and family. The repercussions of not hiring them can be significantly more costly – replacing an entire door, replacing electronics and other stolen items from your home, loss of peace of mind. A good locksmith is worth the investment.
Who else should you tip?
Some of the same "rules" for tipping your locksmith apply to the service providers below. Note that some employees, especially if they work for a larger company or chain, may not be permitted to accept tips. The suggested tip amounts below may change over time or be different depending on where you live.
Contractor
Tipping a contractor is not expected, nor is it typically done. Instead of tipping, you could include a clause in the contract agreeing to pay your general contractor a bonus if they complete the job early or under budget. A writer at The Washington Post recommended an occasional breakfast or lunch for the crew as an alternative and motivation to keep the job on schedule.
Decorators
Like contractors, tipping a decorator is not customary. They'd likely prefer referrals instead.
Painters
For a typical job, tipping is not expected. If you want to, however, consider $10-20 per painter depending on the size of the job. Realtor.com says one instance when tipping your painter is a must, however, is if you've asked them to do something outside the original scope of work, such as touching up scuff marks.
Plumbers
Tipping a plumber is not necessary. In many cases, your plumber may be the business owner as many of them are self-employed, and tipping the owner is generally not done. Because we think plumbing can be a nasty job, however, consider a 10% tip if you've called them for an emergency or on a holiday. They might decline, but it's good to make the offer anyway.
Electricians
Electricians are similar to plumbers in that they're often self-employed and don't expect tips. However, if they did something extra or a job took longer than expected, a tip might be appropriate. Consider $20 as a starting point, depending on the situation.
Yard maintenance
Tipping regular lawn care workers who mow every week might be a bit much. Instead, you can tip them at the end of the season, usually $20-50 for each crew member. If they go beyond normal duties – trim a hazardous tree branch, for example – you can give them an extra tip.
House Cleaner
If you have a regular cleaning person, give them a big tip at holiday time instead of after each visit. Realtor.com suggests a week's wages.
Pool professionals
Regular pool service crews can be tipped at the end of the season, generally a minimum of $100. Professionals who visit for a one-time pool repair do not expect a tip, but you can offer one. For a few hours' worth of work, consider $20, or more for a longer or more complex job.
Appliance/furniture delivery person
The people delivering your new washer/dryer, couch or other large items are doing some heavy lifting. A good rule of thumb is to tip them $10-20. Similarly, the home improvement store employee hauling a large purchase out to your car might appreciate a tip. Consider something around $10, which could very well double their hourly pay, making them extra happy.
Movers
Depending on the size and distance of the move, the most common advice is $20 to $50. Personally, we've tipped more than that based on how quick and polite the crew was, as well as whether our belongings were handled without damage.
Pet Care Worker
If you have someone who walks your dog or does pet sitting while you're away, tipping is not customary. You may want to tip, however, if you have a pet with special needs or is difficult to handle. Petful recommends 15% to 20%.
There are other ways to show service providers how much you appreciate them. Leave a positive review online, either on a website like Yelp or on social media. Refer their services to friends and family as well. Small business owners especially will appreciate your positive word of mouth just as much, if not more, than a monetary tip. Remember them at holiday time, too. A gift card or small gift is a nice way to recognize the continued service of those you hire regularly.
Hiring a locksmith you trust is important when it comes to keeping your home secure. Use these tips at the Schlage blog for finding a reliable locksmith.