How to find a reliable locksmith
By emily.bailey
Wondering how to choose a locksmith that is trustworthy? Here are a few tips and red flags to look out for when choosing a reliable locksmith.
More often than not, you'll only need a locksmith at the most inconvenient time. If you're like many of us, you don't think about finding a reliable locksmith until an emergency occurs. You haven't had the luxury of building a relationship with someone you'll be trusting with a most important job, your home's security.

The first thing you'll do is Google search a locksmith in your area. What next? How do you know if the locksmiths at the top of the search results are reliable?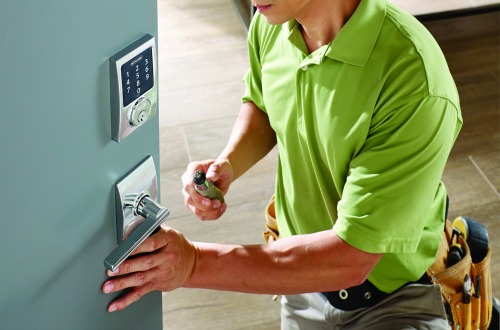 Here are a few tips when finding a reliable locksmith:
Locksmiths should have a valid state locksmith license or registration. Make sure to ask for this upon obtaining service.


Some states require locksmiths to be licensed or registered. Ask if your state requires a license or registration, and say you want to see it when the locksmith arrives.

Findalocksmith.com

is a website sponsored by Associated Locksmiths of America (ALOA) and only features professional locksmiths who are registered.


Your locksmith should double check you are who you say you are. They should ask to see a valid ID and proof of residence/ownership. This is done to protect all parties involved.


Ask the locksmith to bring a written estimate of the total cost. If it seems low, confirm that is covers all fees such as service call, labor, replacement parts or mileage.


Find out if the locksmith has insurance to cover your losses in case your property is damaged during a repair.


Ask for the locksmith's identification and business card. Make sure the information on the business card matches the company name on the invoice.


If the locksmith says it's necessary to drill your lock and replace it, think about hiring a different person. A skilled, legitimate locksmith has invested in tools and education and should have the skills to unlock almost any door.


If the service was good, save the number in case there's a next time and leave a positive review on their website or digital listing – for the next person in the same emergency.
What tips do you have for hiring a trustworthy locksmith? Comment below to let us know. Be sure to visit the
Schlage Security Center
for more tips to keep your home safe and secure.