Tuesday, January 30, 2018
Styles change. Preferences change. Technology changes. How do you enjoy the best of everything?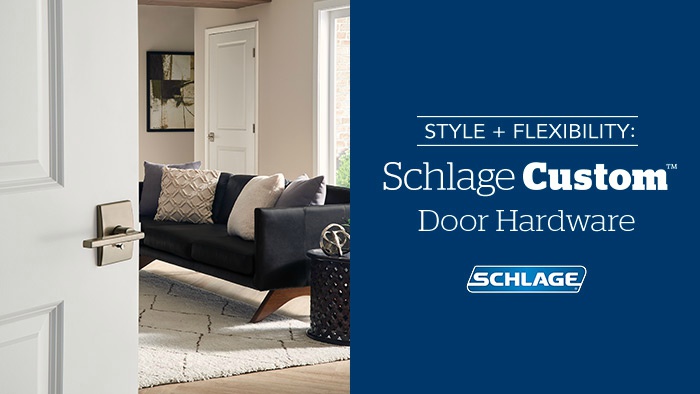 Styles change. Preferences change. Technology changes. How do you enjoy the best of everything? This is the enviable challenge faced by today's homeowners who are looking for style, flexibility and function as well as security from their door hardware.

Enter Schlage Custom Door Hardware, a major innovation featuring a multi-purpose single-core lock – and an array of premium style options – that have been re-imagined and designed from the ground up to deliver a truly superior user experience.

Aesthetics. Reliability. Affordability. All have been factored in, while incorporating functionality that allows locks to be customized to specific styles, security requirements and practical usage needs. It's one system offering virtually limitless possibilities.

For more, we talked with Ted Roberts, the Style and Design Chief at Allegion, Schlage's parent company.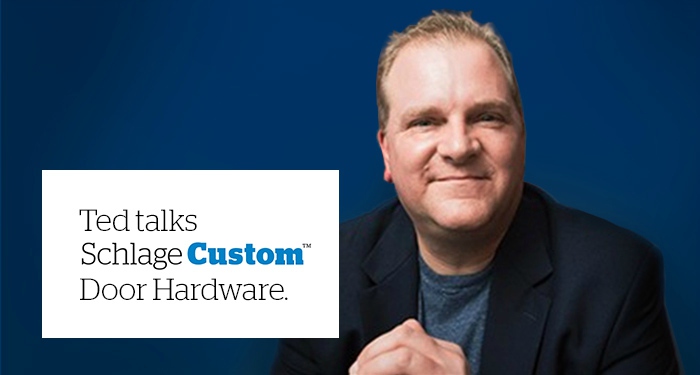 Q: Why is the melding of style and function so important in general?
A. "When it comes to style, staying ahead of the curve is certainly challenging. But it's also only one part of an equation that needs to take into consideration how something feels, works, lasts. Focusing on both style and function allows for seamlessly incorporating aesthetics with features, reliability and performance that delights.

"If all of this is in harmony, our homeowners are less likely to have a bad experience. We look at the entire experience – from the product and engineering itself through to product purchase and installation – to make sure homeowners who choose Schlage get what they expect. And more. Our new Schlage Custom Door Hardware is no exception."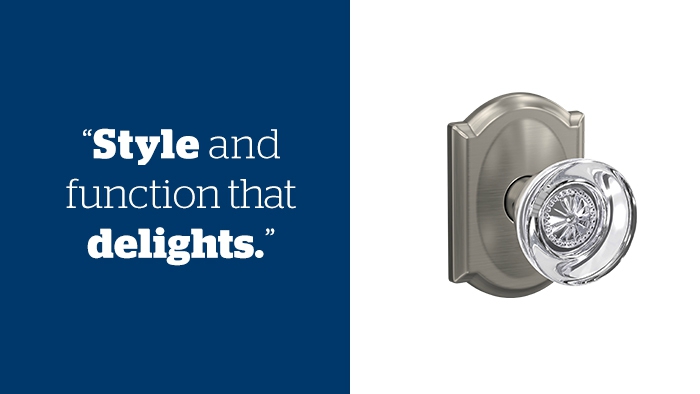 Q: So just another day in the office for you and your team at Schlage?
A. "Anything but, which will come as no surprise to anyone who has purchased a Schlage product. This kind of innovation is at the heart of what we do and has been since Walter Schlage's first patent in 1909 for a door lock that had the ability to turn lights on and off.

"It's not technology for technology's sake, but rather the development and application of new technologies to provide value to our customers, solve problems whether they be from a design perspective or a usage perspective, make things easier and in the end, truly delight. Schlage Custom Door Hardware really reflects this.

"With today's smart homes, we're developing a world of next-generation connected electronic hardware. Yet here we are introducing a new mechanical lock product that puts just as much of a premium on the needs of today's – and tomorrow's – homeowner as our smart home products. We're really proud of that."
Q: What was the inspiration for Schlage Custom™ Door Hardware?
A."Quite simply, we wanted a product that solved more than one problem. We want to be stylistically relevant. We want it to be functionally flawless. We designed it to be customizable in both look and performance. And we want the user experience to be so good, the customer may actually be able to take for granted that it will continue to look great and work great for years to come."
"To achieve this, we looked beyond door locks and deliberately sought out and took clues from leaders, innovators in other areas including the tech sector as well as from categories like lighting, furnishings, fixtures, flooring and, believe it or not, even plumbing."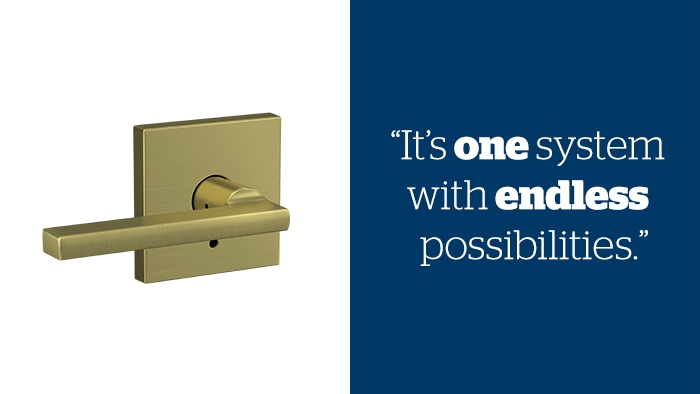 Q: What exactly is Schlage Custom Door Hardware?
A. "It's one system with endless possibilities that offers six levers, six knobs and seven trims. Do you want a lock for your bedroom or bathroom door? A non-locking pass-through for the closet or hall? Do you want to be able to change your mind as a room itself changes, perhaps from a nursery to a home office? This product can do that, from simplifying the decisions you need to make at purchase to providing true ease and flexibility with regard to installation and function in the home. What's more, the next owners have the same options to customize door function, making this very simple and often overlooked feature a real selling point. One lock. A myriad of styles and applications. That's Custom."
Q: What's the one thing you want people to remember about Schlage Custom Door Hardware?
A. "That it is Schlage through and through and reflects our company heritage, our commitment to style, our reputation for innovation and stays true to our mission to create an exceptional user experience for our homeowners. To us, the things that truly set us apart are often things that our customers don't even notice. I'm both pleased and proud that Schlage Custom Door Hardware delivers in this regard."
Schlage Custom Door Hardware was designed from the ground up for those looking for both form and function. Schlage Custom opens up a host of possibilities, all of which can be explored at
Schlage.com/custom
.