What a Schlage Warranty means to you.
By emily.bailey
Whether you bought your Schlage lock last week or 10 years ago, we will continue to honor our warranties.
When we say Schlage locks and door hardware have "quality you can feel" and "premium metal construction," it's not just lip service. We're staking our 100-year reputation on it. Schlage stands behind its products and will continue to do so with a limited lifetime mechanical and finish warranty, a three-year limited electronics warranty and dedicated resources, customer support and innovation.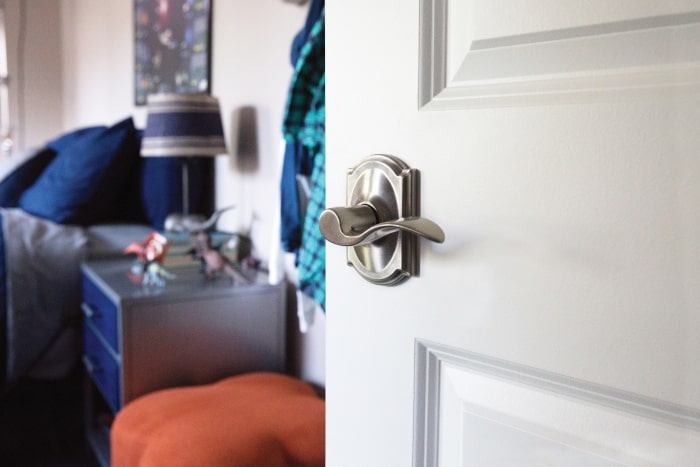 Be confident
You might be asking why you need a lifetime guarantee. It's not as if most of us stay in one home for our entire lives or keep the same style of hardware generation after generation. Even so, Schlage understands that the security of your home and everyone in it is your top priority. And that makes it our priority, too.
A Schlage warranty is our promise to support you during the lifetime of your lock. Because we're in it for the long haul, you can have confidence in the quality and craftsmanship of every Schlage product, whether it's a mechanical door knob for your home office or a smart deadbolt for your front door. Our warranties are a commitment to earning your trust.
Get the details
Whether you bought your Schlage lock last week or 10 years ago, we will continue to honor our warranties. Our legal team wanted us to share the finer details of the warranties with you here: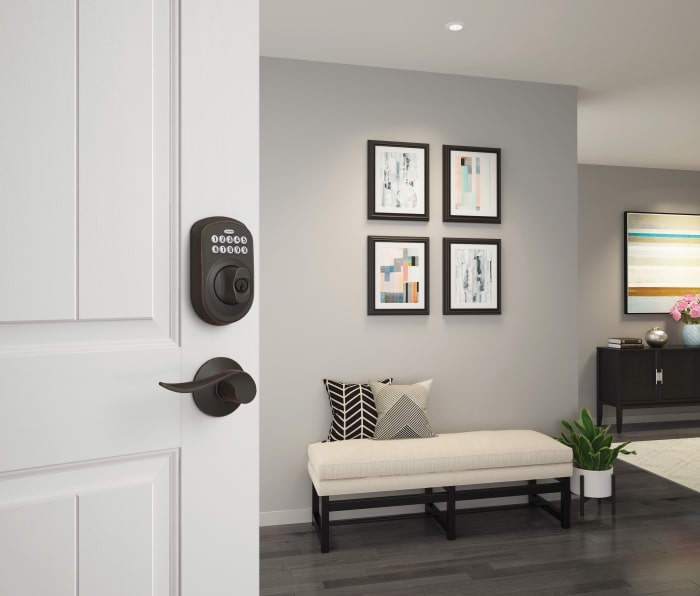 Make a warranty claim
There are some actions that can void a warranty. These include applying harsh chemicals, paint and paint thinners, and solvents that can damage the finish. Using scrapers, squeegees or razors on your door hardware should also be avoided. For the warranty to remain valid, the door hardware or lock should also only be used for its intended residential purpose and should be properly stored, installed, maintained and operated.
If none of these situations or others outlined in the warranty applies to your lock and you would like to submit a warranty claim, please send the information listed below to consumerschlage@allegion.com:
Pictures of the front and back of defective lock. If it is an electronic or smart lock, please also include the programming sticker with the six-digit programming code. You can

find the sticker

on the backplate of the exterior side of the lock.
Your mailing address. This must be a physical address and not a P.O. box.
Your telephone number.
A brief description of the issue, including the approximate age of the lock.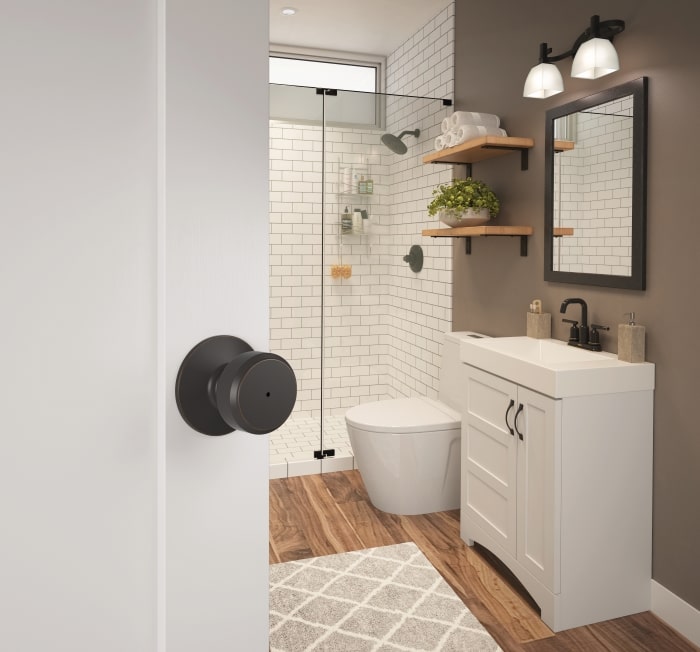 Learn more
Part of keeping your locks and door hardware looking and working like new is proper maintenance. Don't forget these tips for cleaning and caring for your electronic touchscreen deadbolt.
If you have other questions, contact our Customer Care team online or call 888-805-9837. Be sure to have the following information ready to verify your warranty: proof of purchase, estimated installation date and model number.
We're glad you chose to be on of the more than 40 million homes that trust their security to Schlage.