How to keep your door hardware looking like new
By emily.bailey
Keep your door hardware looking as good as the day you installed it. Here's what you need to know to properly care for each unique finish.
That sheen. That sparkle. That right out of the box and onto your door shine! But what happens when the finish you fell in love with is looking a little worn and no longer has the luster it did when you first intalled your new handleset? The trick is to prevent your hardware from looking old and tarnished.
How do you keep your door knobs and locks looking like new? It's easier than you think, but you need to take note of which finish you have as the cleaning methods are unique to each one.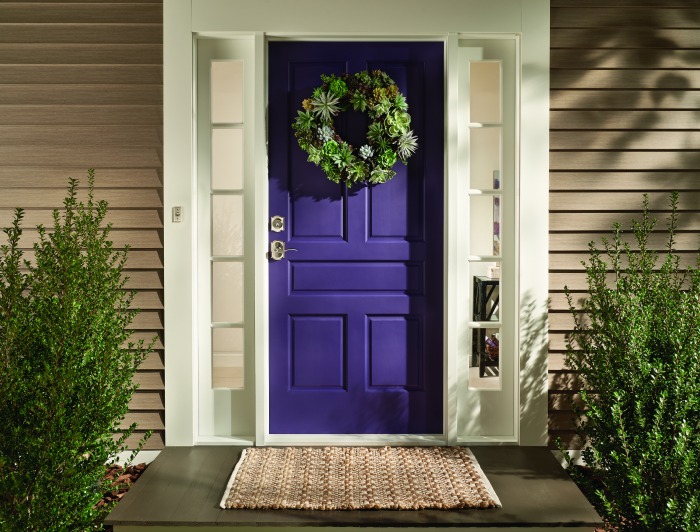 For clear-coated finishes
Initial care for finishes requires only periodic cleaning with mild non-abrasive soap and light buffing with a soft cloth. We also recommend coating most finishes, including chrome finishes, with a non-abrasive car wax to preserve the color and protect it from elements. Particular care should be taken to avoid paint smears, thinners and strong cleaning agents as they will quickly destroy the protective coatings and subject the finish to rapid oxidation and discoloration.
Bright Brass
Polished Nickel
Antique Brass
Satin Nickel
Satin Brass
Antique Pewter
Aged Bronze
Matte Black
For oil-rubbed bronze finish
Oil Rubbed bronze finish is a living finish that changes over time to give it a constantly evolving presentation. Since it does not have a clear coat, the flat brown coating eventually wears down to a copper penny color.
To care for this finish, wipe with a little vegetable oil on a soft cloth but be careful not to use too much. To much oil may leave residue on your hands with use. Household detergents and mild abrasive powder may be used to restore the high metal color without seriously affecting the original compound of the metal. Finish by rubbing with furniture paste wax.
Oil-Rubbed Bronze
For chrome finishes
Simply wipe your chrome hardware with a damp cloth. If needed, a high grade chrome polish may be used according to directions to clean and restore the original shine and satin finish.
Bright Chrome
Satin Chrome
With minimal cleaning, you too can keep your door knobs and door locks looking like new! To ensure you choose the highest quality finish, look for a grade A in finish as identified by the
BHMA Certified Secure Home label
on packaging.