Want more bookings? Try making your vacation rental safer.
By emily.bailey
Thursday, August 22, 2019
Everyone wants a secure vacation rental. As the property manager, you need to know that your investment is well-protected, and visitors need to be confident that they and their belongings will be safe. When your guests are happy, they come back and they leave good reviews. Those positive reviews can turn into more bookings and more income for you. If that sounds good, try these 14 tips for making the interior of your vacation rental safe for everyone.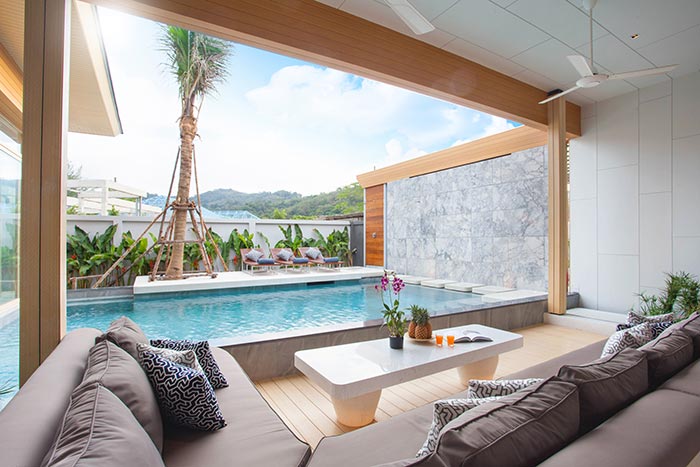 Take care of the basics
Copy the safety measures you already take in your own home.

Working smoke detectors

should be installed in every bedroom, common areas and anywhere else local regulations require them. Remember to check and replace the batteries on a regular basis.


Carbon monoxide detectors are also recommended by most house-sharing services and, in some cases, are required by local regulations. Like smoke alarms, make sure the batteries are working correctly.



Fire extinguishers

should be available in the kitchen, garage and near any heat source, such as a fireplace. Some experts also recommend one in each bedroom. It's a good idea to check these annually, if not more often, to ensure they are in good working condition.


Accidents will happen, and when they do, guests will be glad for a handy first aid kit. Place one in the kitchen where people may be more likely to need it, and in bathrooms, where they're likely to look for it.
Think family-friendly
Having a family-friendly vacation rental can literally pay off. You just need to take a few enticing extra steps.

Add amenities like a

crib, highchair

and baby gate . Families aren't likely to travel with them, and they will certainly appreciate the convenience and ability to rest easy knowing Baby has a safe place to sleep, eat and play.


Take the time to childproof the property. Choose coffee tables and other furniture with soft corners and install cordless blinds to reduce choking hazards. Check out these other

childproofing tips

ideal for any home, not just those you list on Airbnb and VRBO.
Every detail counts
There are tons of small details that we often don't think about until it's a problem. Protect yourself and visitors with these ideas.

Bigger Pockets

suggests non-slip stickies in the tub and shower. Designs range from neutral to kid-friendly to themed to match the style of your rental.


Install a small safe for guests to secure their valuables during their stay, even if you're located in a great neighborhood.


It's a good idea to anchor larger furniture and flat screen TVs to the wall to avoid them tipping on guests, including small children, according to

iProperty Management

.


Replace light bulbs inside and out. A well-lit home is a safer home, not to mention a more convenient one when guests don't have to go hunting for a replacement.


Consider technology like

NoiseAware

, a device that monitors sounds in the home and can alert you to increased noised levels such as during an exuberant party or with shattering glass during a break-in.
Plan for vacancies
For when you aren't home and no one is staying in your rental, take advantage of home automation to help the house look like it's occupied.

Set lights on a timer or take advantage of smart bulbs you can schedule to turn on and off. Also leave blinds slightly open so people se those lights and think someone is home.


Make smart lights part of a routine. For example, a "Vacant"

routine in the Alexa app

can simultaneously turn lights on and off, adjust the thermostat and play music to make it sound like someone's in the house. That's security and energy efficiency with a few simple taps on your smartphone.


Schlage

smart locks

can also be integrated into your smart home automation plan and controlled from anywhere on your smartphone. If your guests have left and the front door hasn't been locked, simply lock it from anywhere for greater peace of mind. Also create and manage user codes remotely, a great solution if you need to grant access to house cleaners or maintenance prior to a new guest's arrival.


If total automation is intimidating or a bigger investment than you're ready to make, turn to

smart plugs

, which can add voice control and remote access on a more basic level to a variety of electronics in the house.
Security inside and out is important for every home, even vacation homes. You can be confident that your investment is protected, while guests will appreciate the extra steps you've taken to make sure their stay is comfortable and worry-free. Share your rental security tips with us on Facebook and Twitter.