Kids moved out? 5 ways to update your empty nest.
By emily.bailey
For the first time in decades, you have the house to yourself! How can you turn your home into the retreat of your dreams when your children move out?
For the first time in decades, you have the house to yourself! How can you turn your home into the retreat of your dreams when your children move out? Here are five empty nest renovation ideas for after the kids fly the coop.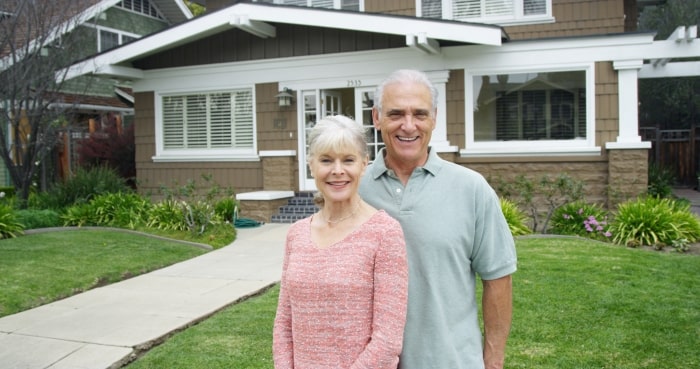 1. Get your home in working order
It's not the glamorous part of remodeling, but you'll be glad you did it. Before tackling cosmetic and style decisions, make sure your home is in perfect working order. Fix any foundational issues, take care of whatever's causing the basement to be perpetually damp, replace weak or warped door frames, repave the driveway. If these projects still aren't appealing to you, think about how they'll improve the resale value of your home down the road.
2. Plan for the future
Whether you plan to stay in your home another five years or hope to age in place for decades to come, tackle your remodeling projects with that in mind. If your goals are more short-term, consider projects that improve your home's value. If you're aging in place, think how your renovations can make life easier when mobility and health will be a greater challenge. Walk-in showers instead of bathtubs, improved lighting and easy-to-grasp levers are great options.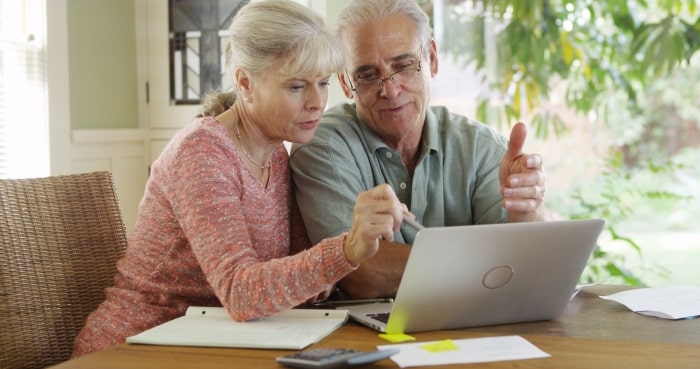 3. Right-size
You always hear about people downsizing – moving into smaller homes or apartments – when their kids leave the house. But maybe you want more space. Upsize if you plan to have the grandkids stay with you more often, need to accommodate your out-of-town adult children during visits or want to entertain more often. It's all about making your home, whatever its size, work for the kind of lifestyle you want in this new phase of life.
4. Change a room
The kids are gone, so you change their bedroom into a guest room. Or a craft room. What about thinking a bit more creatively? Take a cue from The Spruce and create the walk-in closet of your dreams, complete with a washer and dryer, or a small vanity.
Plant an indoor garden. It's an unusual option, we know. Go for potted herbs and flowers that would you normally grow inside anyway, ferns or other greenery you can hang from the ceiling. A vertical garden or living wall is unexpected, beautiful and environmentally friendly.
And if you're looking for something even more dramatic, don't be afraid to get rid of that bedroom entirely, like we see on Houzz.com. Give yourself a bigger living room by knocking out a few walls and designing the perfect entertainment space. Whatever that new space becomes, it should be something that helps you connect to your interests and keeps you feeling excited about your new lifestyle.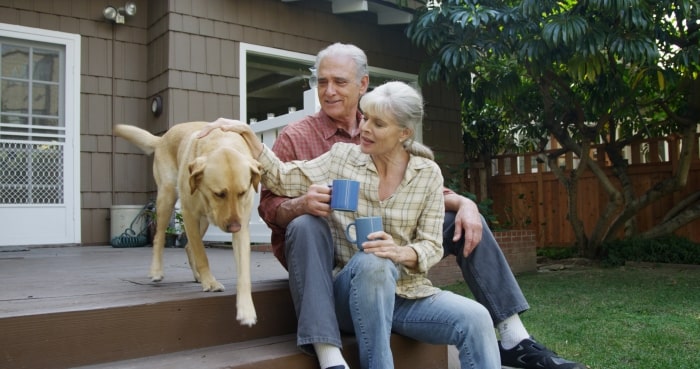 5. Get outside
Gone are the days of treehouses and playsets. Improve your curb appeal or give yourself the backyard you've been wanting. NextAvenue.org suggests adding a garden – no stray balls to flatten the flowers – or a water feature like a pond or fountain, replacing or installing paved walkways, and building a deck or screened-in porch. Without kids' busy schedules to contend with, you've got time to sit back and relax in your garden oasis.
We also think this is a prime opportunity to upgrade your front door. Give it a new coat of paint and replace the door hardware to something that is both secure and as stylish as your updated home. Smart locks, like the Schlage Encode™ Smart WiFi Deadbolt, provide lots of aging-in-place benefits as well, such as remote access and guest codes so that trusted family can check on you and your home, even if you can't get to the door.
Empty nest doesn't mean boring home. Visit Schlage.com or find us on Pinterest for tips and inspiration to update your home at any stage of life.