Ted talks Matte Black: "Style Sitdowns" with Schlage's Style and Design Chief
By Ted_Roberts
Matte Black is one of the most popular hardware finishes right now. It's sleek, modern and can fit into almost any home. But how do you know if it's right for you and your house?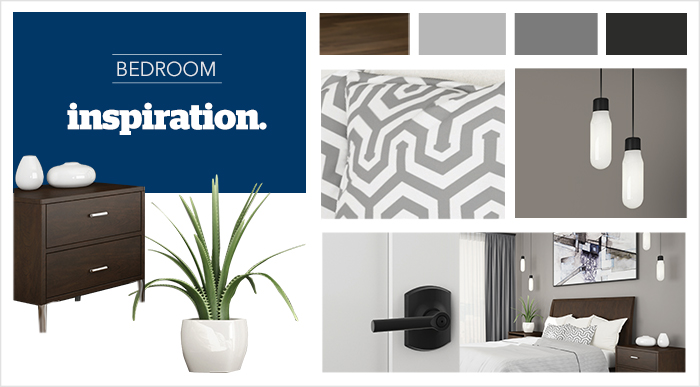 Creating a beautiful home requires hundreds of decisions. Flooring, paint, furniture, décor, curtains, wall hangings, lighting – the list goes on and on. Door hardware is probably pretty low on your list of priorities. You might be burnt out from making all of the other décor decisions by the time you get to deciding between levers and knobs and trims and finishes. But door hardware is a finishing touch that is instrumental in tying a house together. Like flooring or trim, you want your door hardware to match throughout your house and fit well with your overall décor theme. So how do you know what will be right for your home?

Matte Black is one of the most popular hardware finishes right now. It's sleek, modern and can fit into almost any home. But how do you know if it's right for you and your house? We talked to Ted Roberts, the Style and Design Chief at Allegion, Schlage's parent company. Who better to talk to about what finish will fit into your home than the design leader in charge of keeping up with new trends and styles? Ted told us how Schlage gets inspiration for products, why Matte Black is so popular and how he would style with Matte Black.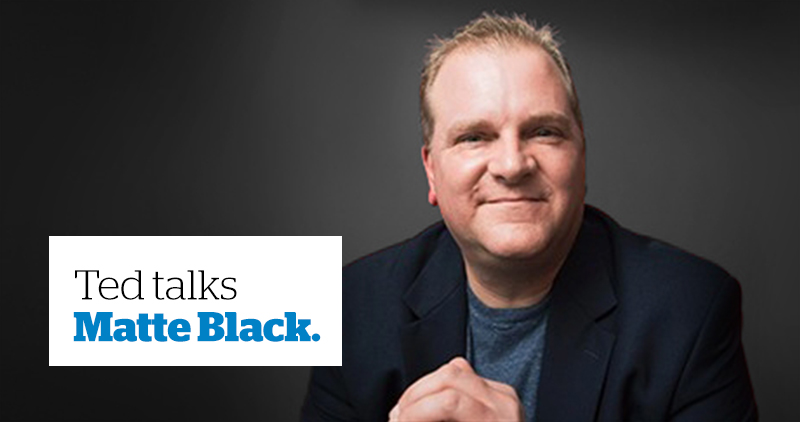 What sets Schlage apart as a style leader?
Walter Schlage's first patent was in 1909, and he founded the company in 1920, so Schlage has more that 95 years of experience and has seen styles come and go first-hand. The industry is changing with the advent of new technologies and that brings new challenges when determining door hardware's design and usability. Schlage has the background and experience to tackle these challenges that have never been addressed before.
Where does Schlage get style inspiration?
The industrial design team goes to stores, trade shows and furniture shows to see what is currently popular in the market and what is about to come to market. They also look into cultural trends. What's happening in movies, TV shows, fashion and auto industries to see what styles are developing.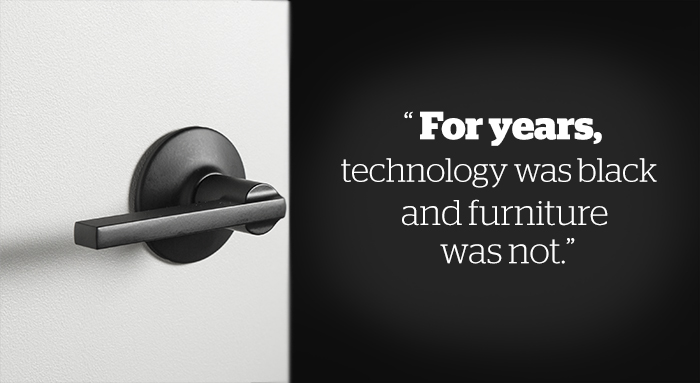 Why do you think Matte Black is so popular right now?
Matte Black is a highly versatile finish. There are a number of styles, both architectural and home décor, that it works well with. The finish also has a direct tie to technology, which is becoming more integrated with traditional products. For years, technology was black and furniture was not. Matte Black can help blend the two worlds.
How should someone style around Matte Black hardware?
Matte Black works with a variety of colors. If you are planning on using Matte Black hardware, keep in mind that if you have dark paint or furniture, a room can get very dark, very quickly, and you'll find yourself living in a cave.
But if that's what you're looking for. Go for it!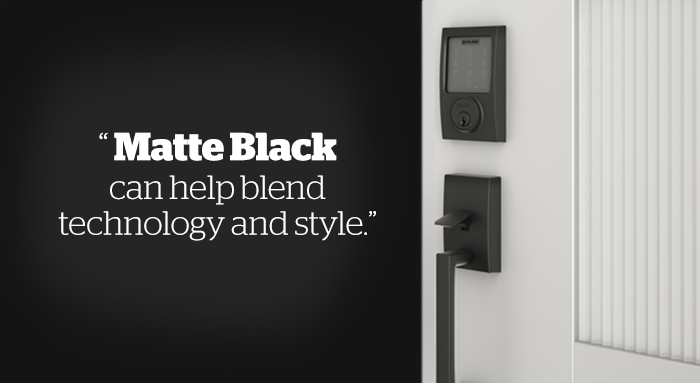 What should you avoid with Matte Black?
Avoid making a room too dark. Dark walls, floors, or cabinets paired with Matte Black can start to make things feel a little cramped.
Bigger rooms and rooms with a lot of windows can sometimes get away with this.
Also watch out when combining blacks. Sometimes black paints have tints or undertones that make it a little more red or blue. It is a very subtle difference that you might not normally notice, but if you put a Matte Black doorknob on a black door with red undertones, you will probably notice.
Next time you are in the market for new door hardware, and don't already have black doors or dark rooms, keep your eyes out for Matte Black. It will bring a sleek, modern look to your whole house. If you're convinced you need Matte Black hardware or you want to learn more, check out all of your options.
Looking for more style information and inspiration? Check out our Pinterest page!