Score an easy A with secure and stylish Schlage door hardware.
By emily.bailey
This fall, focus on simple DIY projects that will have your home looking great. Upgrading your door hardware is one kind of "homework" that's simple, quick and sure to put you ahead of the curve.
Back-to-school season is the perfect time for fresh starts and new beginnings. But with all that's going on – carpool pickups, extracurriculars, book reports – who has the time? Thankfully, not all updates take a huge time commitment. This fall, focus on simple DIY projects that have your home looking great and your days feeling easier than ever. Upgrading your door hardware is one kind of "homework" that's simple, quick and sure to put you ahead of the curve.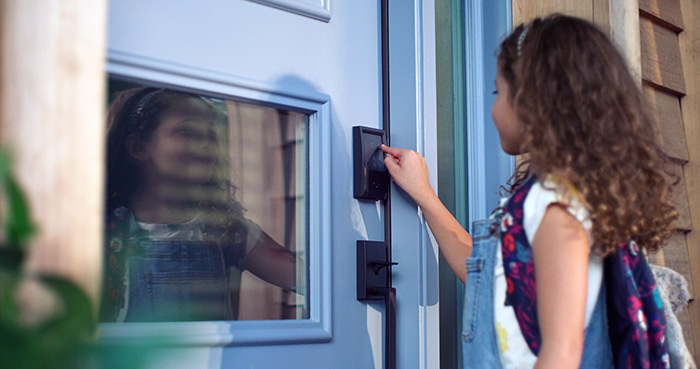 Protect what matters most
Your home is your sanctuary, where everyone comes together after a long day at school and work. A safer home helps protect what matters most, whether that's your belongings, pets or kids. Schlage door hardware consistently ranks among the industry leaders with highest ratings in Security, Durability and Finish as certified by the BHMA.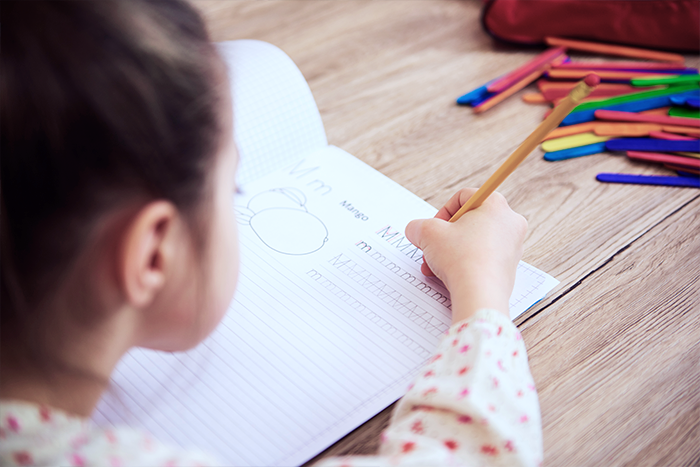 Your home security is not somewhere you want to cut corners, even when you're looking to make easy home improvements. Choose high-quality locks and door hardware. With Schlage's premium metal construction and commitment to craftsmanship, you'll find that quality that lets you trust your hardware as much years from now as you do today.
Spend time where it matters most
No matter which kind of Schlage door hardware you choose, it's easy to install. That gives you the freedom to spend your time where it matters most – with your family.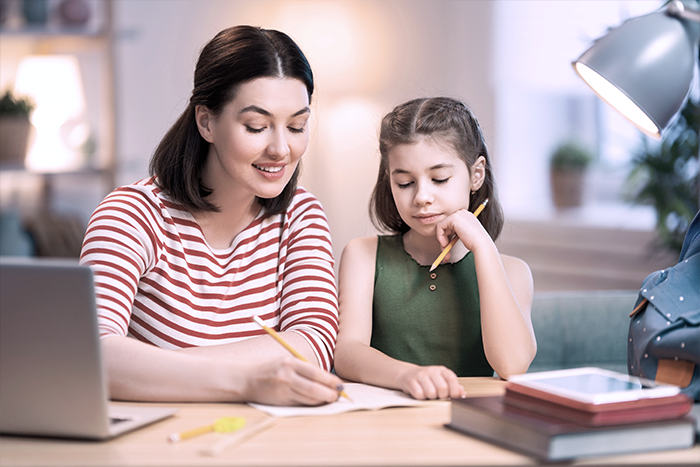 When you decide to take on DIY home security with Schlage, all you need is a few minutes and screwdriver. Even with our smart locks, there's no need for hardwiring your device or calling a handyperson. Our electronic locks are all battery operated, making this an easy DIY project almost anyone can do.
You don't have to worry about complicated steps when programming your smart lock, either. By following the instructions in a compatible smartphone app, you can quickly pair your lock with your smart home hub, create access codes and schedules, and decide what kind of notifications you'd like to receive via the app. Do this just once at setup and you're good to go in less time than it takes to do long division.
We already mentioned the ease of programming access codes, but the mere fact that you can go keyless is also a major timesaver. When each member of your family has their own code, there are no spare keys to make (and possibly lose), no working out key exchanges with an after-school babysitter and no rushing home from work if someone locked themselves out or the carpool dropped the kids off early.
Plus, you can create virtual keys – similar to electronic credentials on a smartphone – and work your smart lock into your favorite connected home automation and routines. When you're trying to get dinner on the table or put the kids to bed so they can be well rested for school the next day, say, "Alexa, lock the door," and know that you can secure your home without stopping what you're doing. When you're rushing out the door in the morning, say, "Hey Google, I'm leaving," and have your voice assistant automatically run through all the tasks you set up for when you'll be away from home, including locking your door.
Easy home decor when it matters most
With the advanced security features and easy installation, it can be easy to forget just how stylish door hardware is when you choose Schlage, too. Whether it's upgrading your interior door knobs or improving front door décor with a handleset, we have the designs and finishes to complement nearly any home. So when you're sick of looking at boring doors but you're also strapped for time, when the room feels flat but there's another bake sale that needs to be organized, make the simple style swap and give your home a fresh boost in no time with door hardware.