Fight cabin fever with these cold-weather backyard activities.
By emily.bailey
Wednesday, October 7, 2020
Fall and winter offer unique outdoor activities for everyone, so throw on an extra sweater and try some of these favorites.
Just because the temperatures drop doesn't mean you have to pack it all up and go back inside. Fall and winter offer unique outdoor activities for everyone, so throw on an extra sweater and try some of these favorites.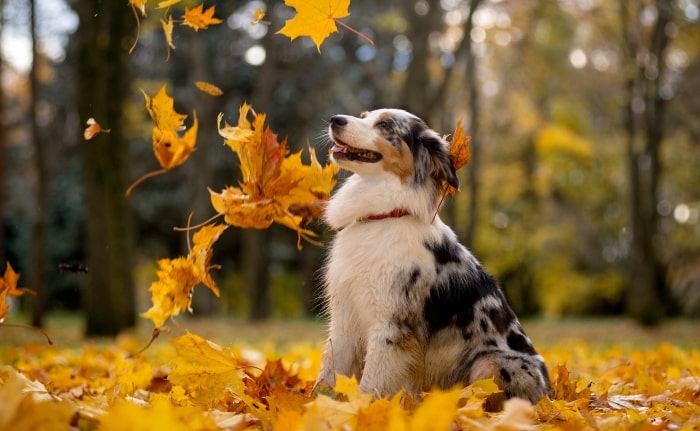 1. Comfy, cozy furniture
The furniture itself isn't the activity. It's what you can do once you have it. Add some cushions so your backside doesn't freeze to metal patio furniture, put some extra blankets in an outdoor storage bin, maybe set out some extra lighting and you'll be set for reading a cozy novel or hanging out with loved ones.
2. Fire pit
Because s'mores are not just for summer.
3. Maze
Design a maze with leaves or snow. The smallest youngsters will be so entertained, they won't even realize they're also working their brains.
4. Pumpkin checkers
Grab some mini pumpkins and use them as the pieces for a game of giant checkers or tic-tac-toe. You'll get extra enjoyment out of it before the games even begin when you paint or decorate the gourds for each player.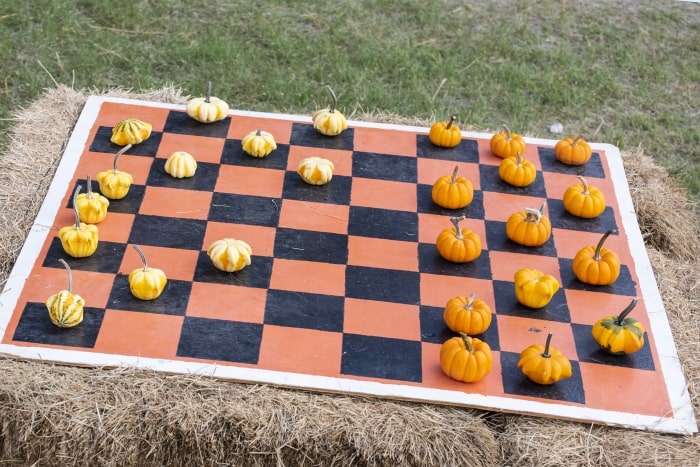 5. Scavenger hunt
We recommended this in the spring as one of our children's garden ideas. There's no reason you can't resurrect it when the temperatures cool off. You'll have a whole new set of items to hunt for – evergreen trees and pinecones, icicles, acorns, a red leaf or whatever else is unique to your area.
6. Small gathering
To really enjoy some outdoor entertaining in the fall and winter, you'll have to do a bit of extra prep. Check out these tips to make sure you stay toasty, set the right mood and keep the grill working in top form.
7. Snow games
It's a bit obvious, but don't discount the fun that can come from a good old-fashioned snowball fight or building a snow fort. For the more ambitious, create an entire snow Olympics for some friendly competition with family.
8. Oversized outdoor chalkboard
DIY an outdoor chalkboard to keep score during your winter Olympics or use it for the games themselves. Pictionary, tic-tac-toe and simple doodling are good any time of year.
9. Spray paint snow
Mix water and food coloring in a spray bottle and you can turn your backyard into colorful canvas. Paint clothes or a face on a snowman, "plant" flowers where your garden normally is or simply unleash the kiddos' inner Claude Clark.
10. Winter bird feeders
Not all birds fly south in the winter. Build a feeder and research what kinds of food they need when things get extra chilly. Then indulge in a bit of bird watching.
11. Maple syrup snow candy
Our Canadian friends recommend making maple syrup candy using fresh, clean snow. This simple recipe can be made indoors or out and in different sized batches.
12. Ice rink
If the temps in your region get and stay low enough, build your own backyard ice rink. A must-have for pickup hockey games or perfecting your triple axel.
13. Photo session
You probably have tons of family pictures from summer vacation, but what about when you're all bundled up enjoying the outdoors in fall and winter? If you haven't already taken a family photo for your Christmas card, now might be your chance.
14. Backyard camping
A camping trip close to home is fun year-round. One of the upsides of fall backyard camping is that if the weather turns suddenly or the kids start complaining that it's too cold to sleep, you're … well … close to home. You can do all the usual beloved camping activities with an easy backup plan, just in case.
15. Work out
Get your heart pumping to stay healthy and warm with a workout on the back deck or patio. As long as it's not icy, try jumping rope, resistance training with bands, shadow box or even yoga. Shoveling snow is also great cardiovascular work and, because you're doing it all outside, you're getting additional health benefits like a boost in vitamin D.
16. Bucket list
Don't waste time asking, "I don't know. What d'you wanna do?" Put some of these ideas, or come up with your own, on slips of paper or write them on colorful popsicle sticks. Then do a random drawing when you're low on inspiration.
It's not unusual to experience a bit of cabin fever at some point. But with some creativity and that extra sweater, you can use your outdoor space to make your home feel bigger and even more comforting than ever before. Find more ways to improve your outdoor living space at the Schlage blog, Pinterest and Instagram.