11 DIY children's garden ideas to help your kids grow.
By emily.bailey
When you head to the yard for Lawn and Garden Month, take your kids with you. It's the perfect time for them to reap all those mental and physical rewards of being outside.
If you could do one thing to help your kids build confidence, be more creative and imaginative, and have less stress, you'd do it, right? According to the
Child Mind Institute
, spending time outdoors can do all of those things and more. Sounds like the perfect excuse to build a children's garden. When you head to the yard for Lawn and Garden Month this April, take your kids with you. It's the perfect time for them to reap all those mental and physical rewards of being outside. Plus, you'll love the quality time you spend together on these 11 DIY garden projects for kids.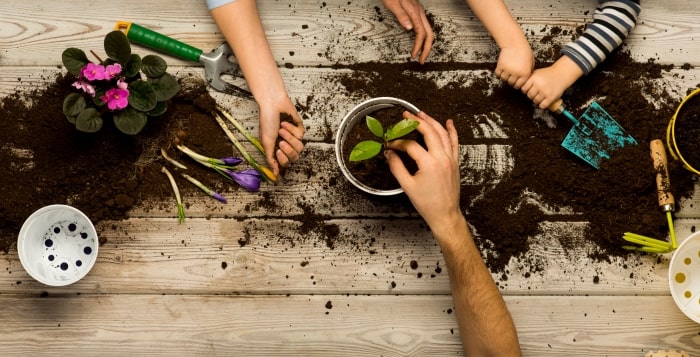 Create a brave new world
1. Fairy house – Help your kids make a miniature world fit for fairies and other imaginary creatures. The base of a tree or a stump is an ideal site to add a tiny stone path, small plants and whatever else their imagination conjures up.
2. Dinosaur garden
– What kid doesn't love dinosaurs?
KidsGardening.org
suggests planting varieties of ferns and palms, among others, to create the kind of environment dinosaurs might roam if they were alive today. It'll spark the imagination of any Jurassic adventurer.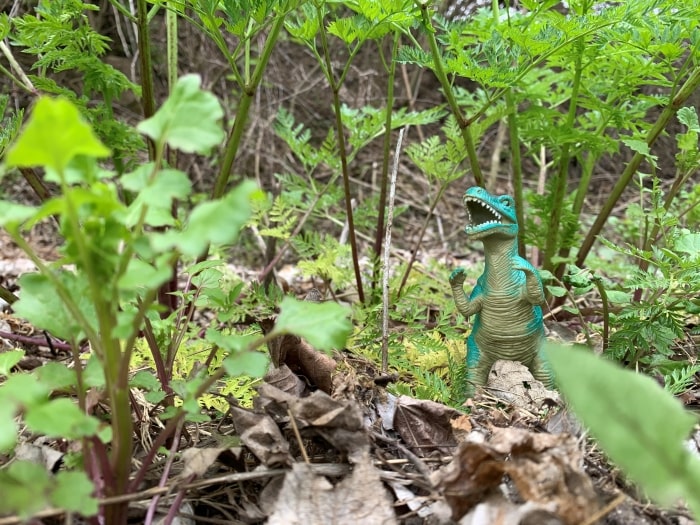 3. Terrarium
– Your little one can create any world their heart desires in these container gardens. Succulents and moss are especially good for a terrarium, but the toys and decorations you put in with the plants are nearly endless. Add tiny animals to re-create a forest, rocks to make it look like another planet or their favorite action figures for a scene out of their favorite movie.
Mother Natured
shows how you can even change the theme by month.
Eat it up
4. Food scrap garden – Lots of edible plants can be started from kitchen scraps. The base of store-bought celery only needs to be partially submerged in water to start a new stalk. Sweet potatoes, avocados, carrots and more can also be started from scraps. You'll be wasting less and eating healthier in no time.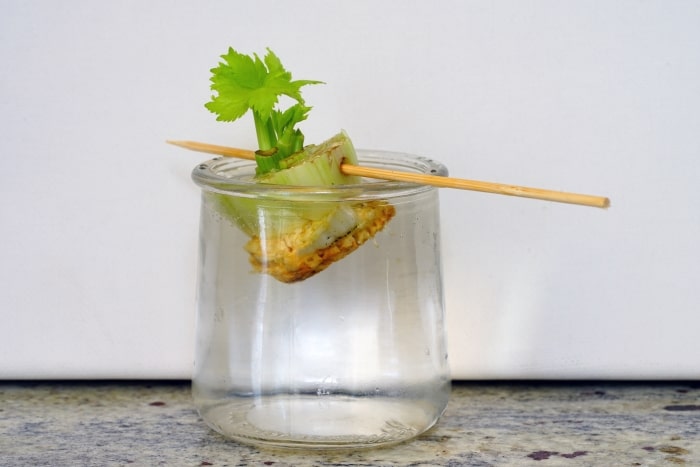 5. Pizza garden – You and your kids can grow (almost) everything you need for family pizza night. HGTV shows how to make a pizza garden to grow basil, tomatoes, peppers and more. Pepperoni not included.
6. Herb garden – Most herbs grow fairly quickly, making these gardens ideal for shorter attention spans and observing the growing process first-hand. And because you can plant them indoors on a windowsill or outdoors in a bed, you can start this project with your kids regardless of your climate.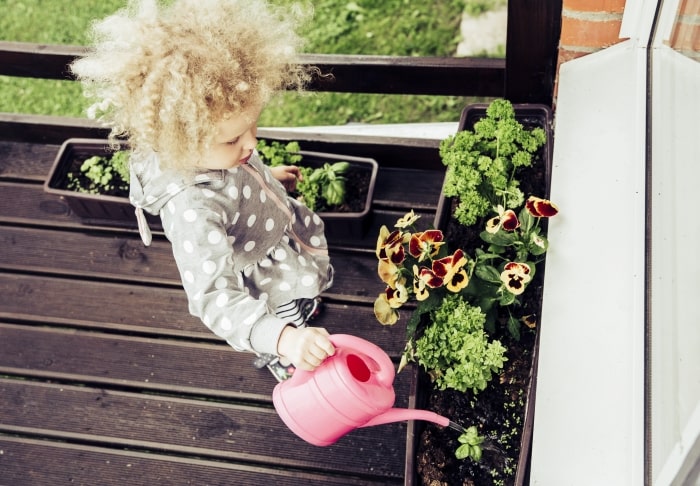 Do it together
7. Seed markers – We love this garden DIY project for kids because it's appropriate for all ages. Give younger ones some rocks and paint, and let them go to town with designs of their own. If you have older garden helpers, some popsicle sticks and glue become labels to mark every herb, flower and tree you have in your yard.
8. Scavenger hunt – Exploration is the name of the game. Head out to the backyard or a local park with a list of nature's finest gifts and challenge your kids to find them. A plant with red leaves. An ant hill. A robin. A flower that grows in the water.
9. Flower press
– When you live in a region with blooms year-round or it's later in the growing season, take stock of your garden's bounty. Help your kids collect their favorite blooms and
press them
. Eventually, they'll be able to display them or add them to an album where they can note things they learned about the plant.
10. Photo album – If you don't want to pick flowers for a press, make a digital album. Head out with a cell phone and challenge your kids to take photos of their favorite plants, trees and flowers. You can go old-school and print them or upload them to a digital frame.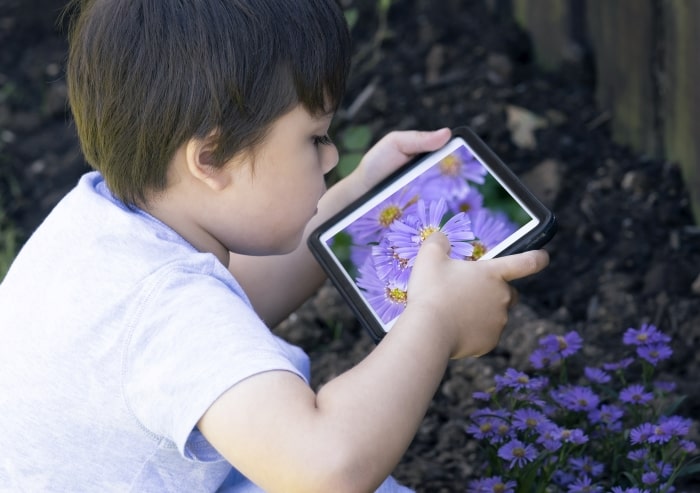 11. Wreath
– Let your kids show off their crafty side. Collect plants from the garden – whether it's flowers, vines or branches – and
turn them into a wreath
for your front door. You might keep it simple by purchasing a foam ring to serve as the base, and don't forget to let them pick out ribbons and other accessories for even more kid-created curb appeal.