DIY Father's Day gifts he's sure to love.
By emily.bailey
It's time to dust off your DIY skills to check off all these boxes and give Dad a present that's as special and unique as he is.
Who doesn't want a Father's Day gift packed with meaning? And if it's also convenient to you, the gift giver, as well as cost effective, that's even better. It's time to dust off your DIY skills to check off all these boxes and give Dad a present that's as special and unique as he is. Forget the tie he'll never wear and try one of these Father's Day craft ideas instead.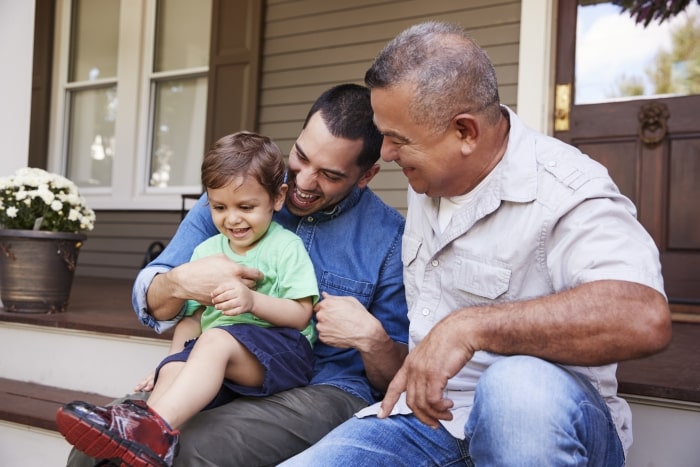 Give the gift of experience
One of the most popular gifts for Pops is a special outing, but don't be fooled into thinking this has to be a big production. Start by making a list of some of his favorite activities – a bike ride, help with gardening, fishing, playing board games – on slips of paper or Legos and put them in a personalized jar. He'll appreciate the chance to do what he loves, and it'll answer the age-old question, "I don't know. What do you wanna do?"
Fire up the grill
Is the father figure in your life a manly man who loves to cook meat over open flame? Does he spend more time collecting his accoutrements than actually cooking? Then a DIY cookout kit is the perfect Father's Day gift. Buy or make a grilling caddy then fill it with everything he might need. If you have extra hands helping with the project, you might give each person a specific item to work on. A personalized spatula is super simple with a bit of paint. Throw in an apron just for him, grill scraper and maybe some homemade BBQ spice rubs, and you're in business.
Show love to him and his plants
If he's a gardener, consider decorating some flower pots for Dad. Not only is it something he'll actually use, but your – or your kids' – personal touch will add that little extra special meaning.
Bowl him over with thoughtfulness
Everyone in the family, Dad included, is always on the go. With a bowl for collecting keys and other items in your entryway, you can help him stay organized and put a smile on his face as he heads out for the day. If Dad is musical, consider one of these bowls made from old records, compliments of Stars for Streetlights. Or try one of these clay or recycled newspaper options. This is heartfelt entryway décor at its finest.
Share your favorite memories
What dad doesn't love to see his family's smiling faces, whether it's at the office, on the coffee table or even by his garage workbench. This photo tower tutorial from The Happy Scraps uses wood blocks, nuts and bolts, making it great for the handy dad who loves his tools. If he's more in tune with nature, try a rocky picture frame like Morena's Corner made. Bonus points for inserting homemade artwork in the frame, too.
If you need more ideas or want to supplement your personalized DIY Father's Day gift with something store-bought, try the
Schlage Gift Giving Guide
. There's a little something for everyone.