High-end designer door hardware without the designer price tag
By emily.bailey
Thursday, January 25, 2018
Meet our latest line of innovative door hardware: Schlage CustomTM and get a glimpse into the inspiration behind our new styles.
For more than 95 years, Schlage has strived to bring innovative, stylish door hardware designs to our customers' door steps. We've stayed true to the quality and strength our brand is known for, while offering products at a price homeowners can afford. Our legacy holds true with the announcement of our latest innovative line of hardware that features premium style and makes purchasing door hardware easier than ever.

Introducing: Schlage CustomTM Door Hardware.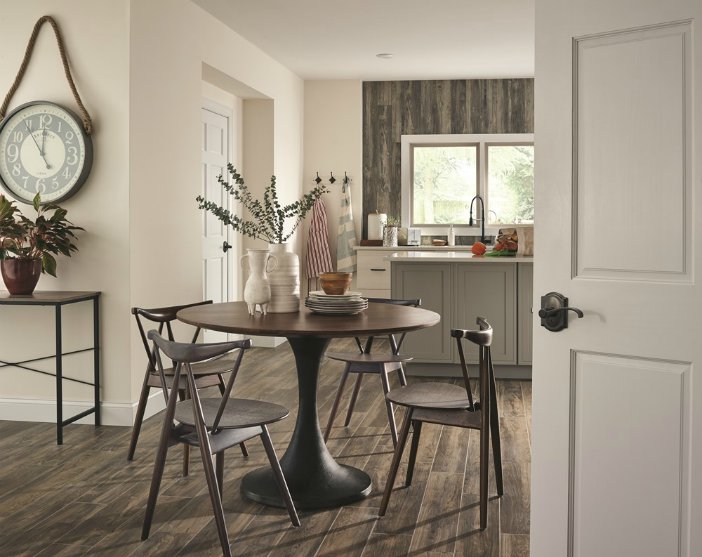 Schlage Custom™ locks are uniquely designed with premium style in mind. Add instant polish to the look of any room with Schlage's architecturally-inspired knobs, levers and trim in lustrous, long-lasting finishes.
The Schlage Custom™ core also works on both bed/bath and hall/closet doors, so you can buy one lock that provides you with multiple options. Whether you need a non-locking or locking door, it's easy to switch between functions. Just insert or remove the locking pin from the pinhole on the interior of the lock.
The entire Custom line is made up of 6 levers/knobs and 7 trims, featuring some of our most familiar and favorite designs. We're also adding a few new styles to our portfolio. Take a look at the new knobs/levers and trims you can now choose from to achieve a look that is perfectly polished for your style.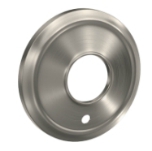 The Alden trim is inspired by Colonial styles and traditional Georgian architecture made popular in New England and Great Britain. It's a timeless style that is a refresh of a heritage piece that has been a staple part of Schlage's style portfolio for decades.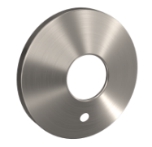 The Kinsler trim is inspired by modern styles seamlessly blended with classic design principles to create a look that is flexible enough to work in a variety of settings. The simple, streamlined look of the Kinsler trim is effortlessly versatile, highlighting the design of any knob or lever it's paired with.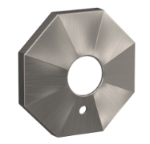 The Rosewood trim features complex yet elegant facets that reflect light when dressed in a lustrous finish, adding a flash of glamour to any room. Rosewood is inspired by the lavish lifestyles of classic film stars and the extravagant sets used in film noir.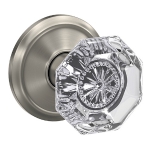 Inspired by one of the two primary glass knob styles of the Victorian era, the Alexandria knob is a multi-faceted glass knob with classic reflective detailing that sparkles in the center. This simple knob can completely change the look of an opening, adding a gorgeous touch of traditional Victorian design without a lot of work. It's also perfect for restorations of vintage homes.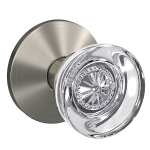 The Hobson glass knob is the perfect statement piece for styles ranging from traditional to the more eclectic transitional. The knob is a throwback to traditional Victorian glass knob styles, updated with a fresh modern-day sensibility.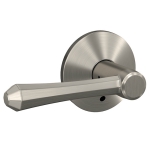 The glamorous Dempsey lever is inspired by the opulence of Old Hollywood and the romance of film noir. This lever is a great example of the way door hardware can serve as the perfect detail when achieving a specific style.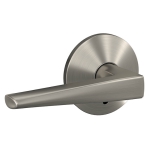 The intrepid design of the Eller lever is in a class all its own, featuring the soft curves of Scandinavian design and precise, clean surfaces of minimalism.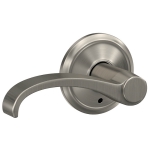 Inspired by wrought iron scrollwork forged by classical blacksmiths, the Whitney lever adds an authentic touch of traditional style to any home. Although this lever was designed with Old World New Orleans and Spanish Colonial homes in mind, it's mainstream enough to coordinate with a variety of styles.
To view the entire Schlage Custom line or to learn more about this innovative new hardware, visit
schlage.com/custom
.