7 reasons to consider dutch doors for your home
By emily.bailey
With the rise of farmhouse design, we're seeing dutch doors pop up more and more in both modern and country decor settings. Dating back to the 17th century, dutch doors are certainly not new but homeowners that value casual style are embracing this trend all over again.
Dutch doors are essentially a single door that is split in the middle to allow the top half to open while the bottom half remains shut. They are secured together with a latch that allows homeowners to keep the door as one when needed. They typically feature a standard door knob or lever on the bottom half and can house a deadbolt on the top half when used as an exterior door when more security is needed. We recommend taking a look at our traditional or transitional styles for the perfect finishing touch.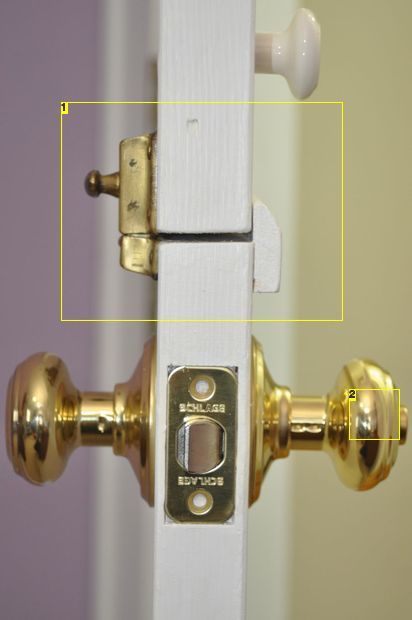 Take a look at the seven reasons we think this design trend is worth considering.
1. Add character to your entry
There is certainly something delightful about seeing a dutch door on a home that adds instant personality. Immediately, your guests will see your home as a place that is friendly and welcoming with a touch of relaxed country charm.
2. Let in more fresh air.
There are few things more relaxing than letting the sunshine and fresh breeze flow through your home. Dutch doors provide an opportunity to let your home breathe when the weather is just right. It's even better when you have a breathtaking view like the home below.
3. Keeps pets and children in and unwanted creatures out.
And while you're letting the fresh air in, you don't have to worry about anyone sneaking out - or in - when they're not supposed to. It's a little peace of mind that allows you to enjoy the atmosphere to the fullest.
4. Allows you to easily interact with delivery personnel.
Dutch doors provide the perfect way to greet your delivery person without awkwardly holding a door open and trying to prevent a curious child or pet from escaping.
5. Can be used as an alternative interior door.
Consider adding a dutch door to a bedroom or office as a way to keep children or pets out while letting extra light in. This also lets you keep tabs on what's going on in the rest of your home. If you're the DIY type, check out this tutorial from HGTV that shows you how to turn an interior door into a dutch door.
6. Attractive replacement for baby gates.
Much like in number 5, you can use dutch doors as a stylish replacement (albeit not cheap) for ugly baby gates. You can even consider installing a dutch door at the top of your stairs for extra safety.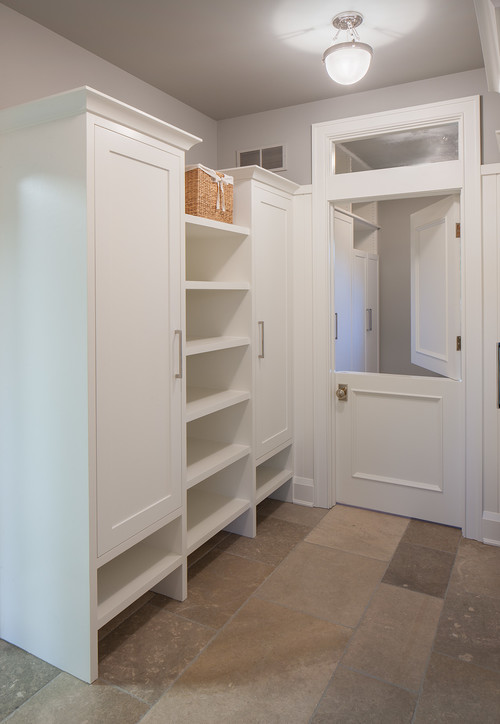 Image source: Scott Christopher Homes
7. Options for more privacy when needed.
Dutch doors are available in a variety of styles. You can choose window panes or a solid top half to give you the option for more privacy when the door is not open.
If you live in a climate where bugs are an issue, then exterior dutch doors may not be for you, but if you're looking for an affordable way to add a little more charm to your home, they're definitely worth considering. Do you have dutch doors in your home? We want to see your photos! Share with us on
Facebook
and
Instagram
.