How to prepare your front door to install a deadbolt lock
By emily.bailey
Installing a new deadbolt lock is an easy project when your front door has the proper measurements. Here's a handy checklist to help you get started.
Ready to finally give your front door the curb appeal upgrade it deserves? The good news is, installing a new handleset is an easy project, perfect for any DIY skill level that can be completed in just a few minutes but success requires proper preparations as well. Be sure your front door meets all the requirements when it comes to measurements. Otherwise, installing a new deadbolt on a door that isn't properly drilled could result in misalignment and a non-functioning deadbolt lock. Here's the door prep checklist you need:

Deadbolt to door latch
- Your door must have a minimum of 5 1/2" between the center of the deadbolt crossbore hole and the center of any other door latch below the deadbolt.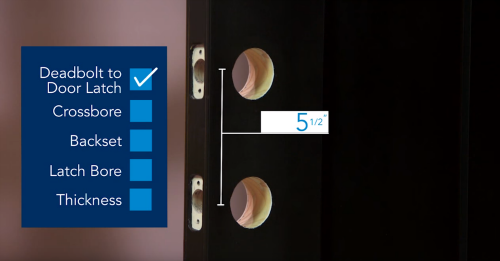 Crossbore
- The crossbore diameter should measure 2 1/8" or 1 1/2".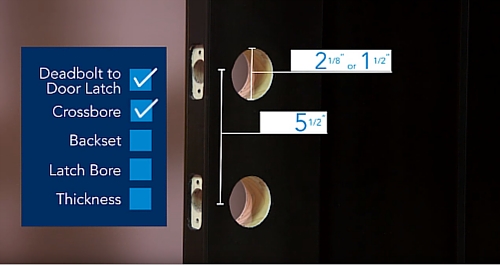 Backset
- The backset is the distance from the edge of the door to the center line of the prep in the door. This should measure 2 3/8" or 2 3/4" from the door edge to the center of the crossbore.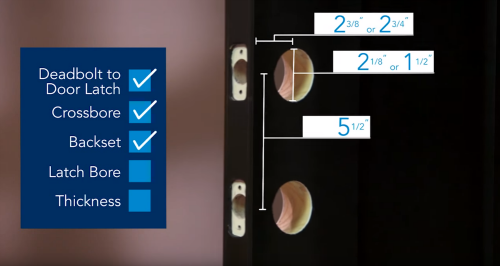 Latch bore
- The latch bore should measure 1" in diameter.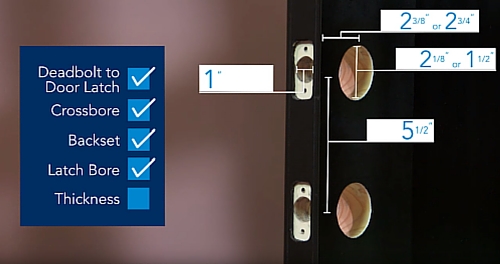 Thickness
- The thickness of the door should be between 1 3/8" and 1 3/4"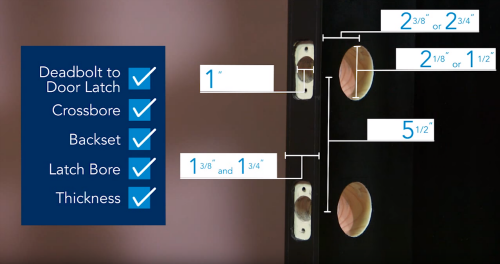 Doorjamb
- The hole in the doorjamb should measure at least 7/8" in diameter and a minimum of a 1" deep.