How traditional are you? Thanksgiving traditions from 100 years ago.
By emily.bailey
Wednesday, November 11, 2020
While you're planning your Thanksgiving menu, don't forget to brush up on some history and see what this classically American holiday looked like in 1920.
Traditions exist because there are some things we just can't bear to let go of. Certain events and food, and the people we share them with, become inexplicably linked until their very existence defines us. But how unchanging are traditions really? While you're
planning your Thanksgiving
menu, don't forget to brush up on some history and see what this classically American holiday looked like in 1920.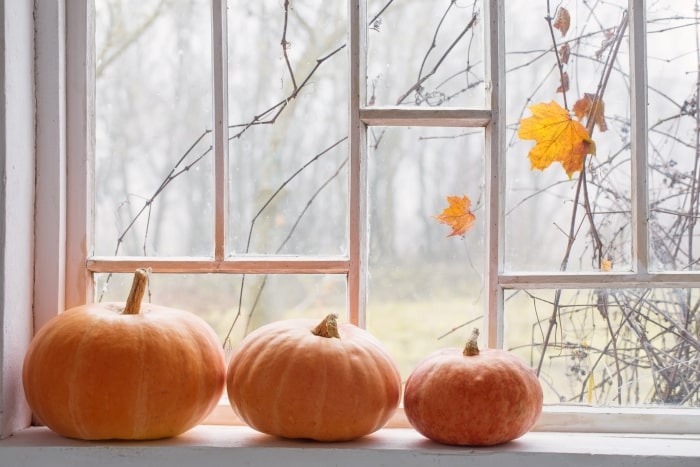 How did Thanksgiving start?
While the first Thanksgiving is believed to have happened in the 1620s – exactly when and where is up for major debate – Thanksgiving Day was not an officially recognized national holiday until Congress passed a resolution in 1941. Prior to that, each American president had to proclaim a Thanksgiving Day.
In President Woodrow Wilson's 1920 proclamation, as the country was coming out of World War I, he wrote:
"We have abundant cause for thanksgiving. The lesions of the war are rapidly healing. The great army of freemen, which America sent to the defense of Liberty, returning to the grateful embrace of the nation, has resumed the useful pursuits of peace, as simply and as promptly as it rushed to arms in obedience to the country's call. The equal justice of our laws has received steady vindication in the support of a law-abiding people against various and sinister attacks, which have reflected only the baser agitations of war, now happily passing.
"In plenty, security and peace, our virtuous and self-reliant people face the future, its duties and its opportunities. May we have vision to discern our duties; the strength, both of hand and resolve, to discharge them; and the soundness of heart to realize that the truest opportunities are those of service."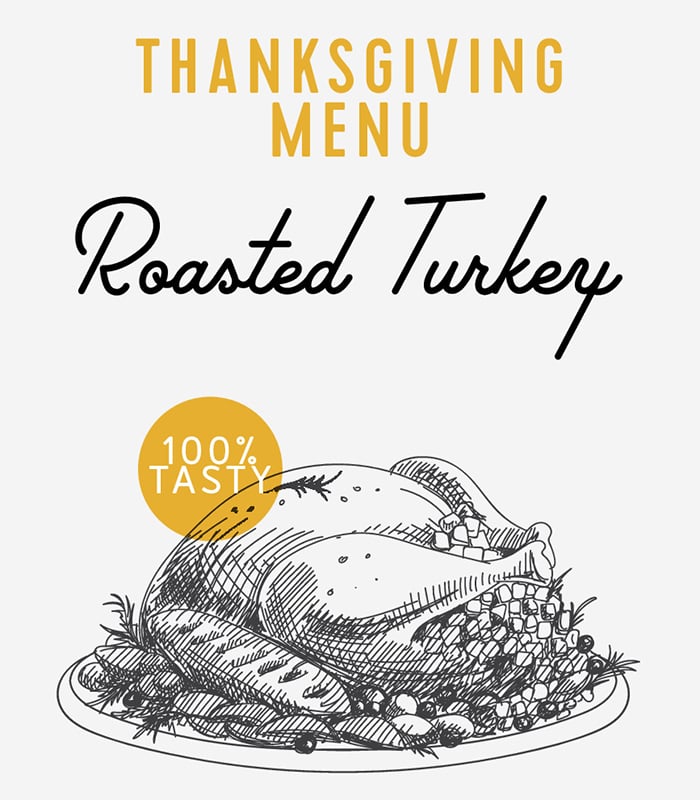 What food did we eat at a 1920s Thanksgiving?
Much will look familiar between a meal from 1920 and 2020, but not everything. In November 1920, McCall's magazine published an article – "New Fashions for an Old Feast" – full of advice for cooking the ultimate Thanksgiving meal. Not surprisingly, Thanksgiving was a multi-course meal, just not how you might expect. Before you even got to the turkey and sides, there was a first course – raw oysters, clams, grapefruit or "dainty canapes" of chopped olives, pimientos and cream cheese combined with anchovy or caviar – and a fish course of halibut turbans.
McCall's also suggested unusual salads of stuffed apples, although it wasn't specified what they were to be filled with, white cherries stuffed with salted pecans and "tomatoes, their peel turned back like rose petals."
Finally, there was dessert with some additions to pumpkin pie. New England pudding, a concoction of crackers, molasses, eggs, raisins and spices served with a sauce, was apparently appropriate, as well as ice cream, stuffed figs and dates, and candied orange, lemon or grapefruit. Nuts, it seems, "must always be present."
Stuffing might be one of the most controversial menu items, starting with whether you call it stuffing at all. Or is it dressing? Today we see plenty of regional flavors for stuffing, but this 1920s recipe from the Chicago Tribune might be the most perplexing. Made with plenty of seasonings like sugar, paprika, sage and summer savory, you mixed those and other ingredients by hand "until the mixture is just 'plah' and smooth." We'd love to hear from someone who knows when our stuffing has reached a "plah" state.
Apparently, having cranberries was non-negotiable, but how you prepared them was up to you. McCall's suggestions included "cooked and moulded with the skins on, or made into jelly as a conserve with seeded raisins, walnuts and an orange; or frozen as a frappe."
And in case you were wondering, turkey was pretty inexpensive by today's standards. Of course, it depends on where you lived, but a survey of ads in the Chicago Tribune showed the cost of turkey at just 28 cents per pound in 1915 and 37 cents per pound in 1929.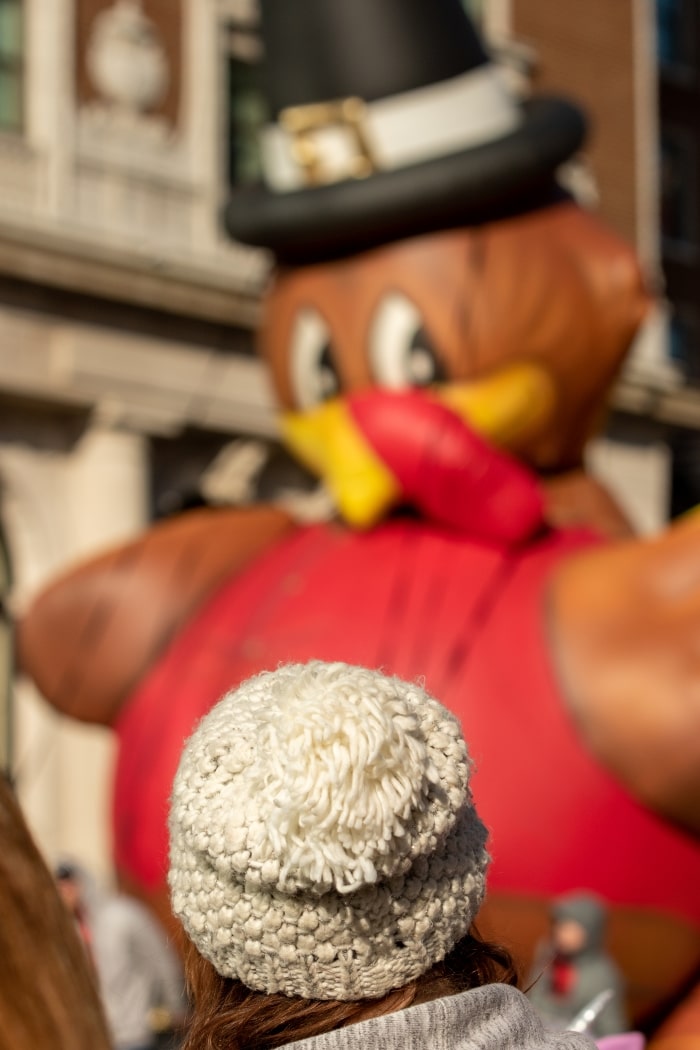 What were some 1920s Thanksgiving traditions?
While food usually takes center stage on Thanksgiving, we also use this day to connect with family and indulge in other pastimes. For some, it wouldn't be Thanksgiving without a parade. For others, it's football.
You might think Macy's lays claim to the oldest Thanksgiving Day parade; it's certainly the most well-known. But the first formal parade on Turkey Day actually goes to Philadelphia. In 1920, the Gimbel Brothers Department Store organized a relatively small trek from City Hall to the store where Santa greeted children and took their Christmas lists.
Four years later, in 1924, the first Macy's Day Parade was held in New York City. Originally billed as a Christmas parade, it included employees dressed up as characters from Mother Goose nursery rhymes to match their massive window display at the store. There were also animals – bears, elephants, camels and more – from the Central Park Zoo.
The animals featured in the parade for just a few years. The six-mile route and crowds proved to be too much for the beasts, while some small children were frightened by them. The circus theme was abandoned, and the signature balloons were introduced instead.
While there was initially some concern about parades interfering with worship services – the very first Thanksgivings were rooted in religious praise of bounty and gratitude – football won out. It was determined that Thanksgiving Day parades were best in the morning so as to not interfere with the games.
The inaugural Thanksgiving Day football game was played in 1876 between Yale and Princeton. It wasn't until 1920, however, that the NFL played its first Thanksgiving Day game. Today we're used to seeing Dallas and Washington, or maybe the Lions, square off. A century ago, it was the Akron Pros and Canton Bulldogs. The Pros walked away with a 7-0 victory that day.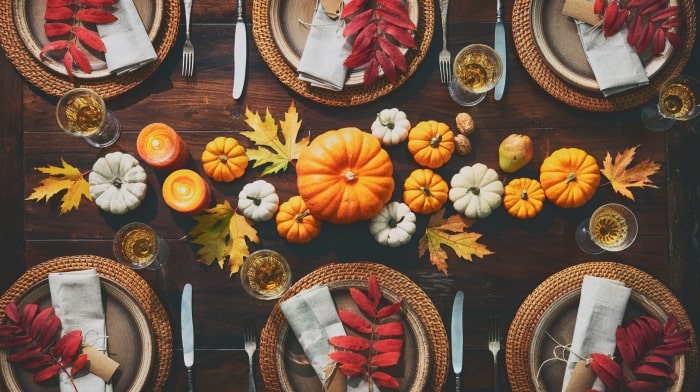 Fun facts to share at the dinner table
No matter what your family's traditions look like today – whether you're old-school or looking to create new memories – you can test each other's knowledge with some of this Thanksgiving trivia. It's a great way to connect with loved ones and start a little friendly competition to see who knows the most about Thanksgiving history.
Early settlers would have had corn on their Thanksgiving table, although it was likely served as cornmeal, boiled and pounded into a porridge and sweetened with molasses.


Some claims have the first Thanksgiving taking place between the Pilgrims and Native Americans. There were, in fact, very few Europeans from the Mayflower at that meal. It's estimated that only 22 men, four men and 25 children from the initial voyage had survived to celebrate that year.


When Abraham Lincoln proclaimed Thanksgiving in 1863, it was at the behest of Sarah Josepha Hale. She had lobbied for a national Thanksgiving by writing letters to the president – 17 years' worth of letters – and finally persuaded Lincoln that it would unite us following the Civil War. While this was momentous for Hale, the author is better known for writing "Mary Had a Little Lamb."


Thanksgiving has not always been on the fourth Thursday of November. President Franklin D. Roosevelt moved it a week earlier during the Great Depression, hoping that more time between Thanksgiving and Christmas would encourage people to spend more at stores. It was an unpopular move and changed again, and for the last time, by Congress in 1941.


It's commonly believed that the tryptophan in turkey makes us sleepy.

Research

shows that the real culprit behind post-Thanksgiving naps is the carb-heavy sides and sugars we tend to indulge in.


There are four towns called Turkey in the United States, one each in Arizona, Louisiana, North Carolina and Texas.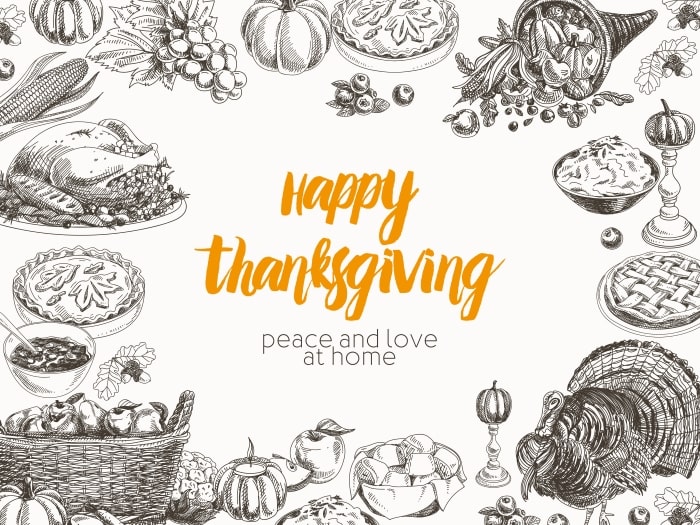 Share your favorite traditions with us on Facebook and Twitter. If you're searching for inspiration for a new tradition or figuring out how to make your Thanksgiving the best one yet, check out the Schlage blog for holiday hosting tips, Thanksgiving décor ideas and more.