Schlage Connect™ lock goes coast to coast with the Amazon Smart Life Roadshow.
By emily.bailey
Friday, September 28, 2018
See for yourself just what's possible with today's top smart home technologies when the Smart Life Roadshow comes your way.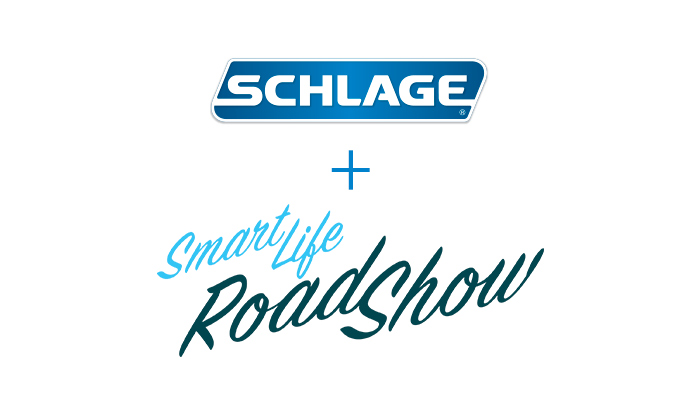 Smart life roadshow
Schlage is partnering with Amazon and other innovative connected brands including Intel, Sonos, Ring, Logitech, ecobee and more in taking to the road for the Smart Life Roadshow. The resource partnership between Schlage and Amazon is a natural, with a host of Schlage smart-lock products integrating with technologies such as Alexa and Amazon Key. See for yourself just what's possible with today's top smart home technologies when the Smart Life Roadshow comes your way. It's a lock. An Amazon lock. And Schlage Connect™ Touchscreen Deadbolt is the key.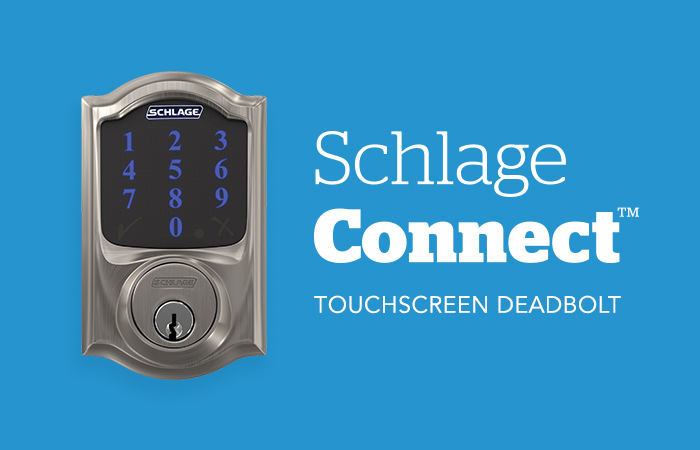 A trailer full of technology
The cool, specially outfitted Airstream trailer is packed full of connected innovation. The Schlage Connect™ Touchscreen Deadbolt. Amazon Alexa hands-free speakers. Ecobee climate control. Sonos wireless smart speakers. Logitech home remotes. That's just the beginning. The goal: give everyone some hands-on and hands-free experience with the latest smart technologies and the chance to see all of them working seamlessly together.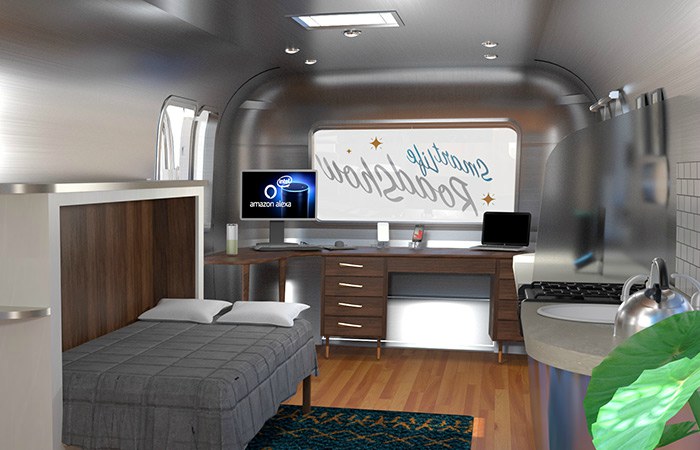 Coast to coast
The Smart Life Roadshow hit the road in September and will be visiting two dozen locations from Atlanta to San Jose before making its final stop at the Consumer Electronics Show in Las Vegas in January of 2019. Along the way, the Roadshow will be making stops at Amazon Books locations and a number of colleges and universities including Carnegie Mellon, Georgia Tech, Texas, Cal Poly and a host of others.
When it comes to choosing the right smart home technology for your home, the amount of information available can be overwhelming. Research is key, as is staying up to date on current – and future – tech trends. The Smart Life Roadshow, with the help of Amazon and its innovation partners, is a great resource for both.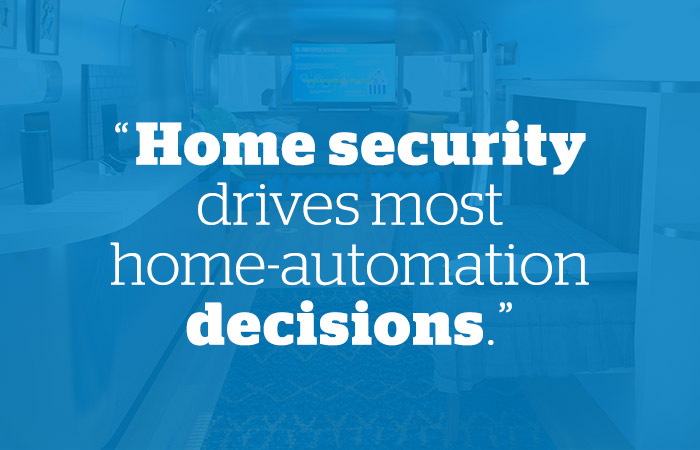 The road to success
Integrating smart home technology into your home is easier and more affordable than you may think. You can do it yourself and you can get started for less than $500.
Start with practical considerations. For instance, home security is the number one factor driving most home automation decisions, so connecting to your security system and adding a smart lock are a great place to start. How you wish to control your system (and the platform upon which to build it), is also important.
Most systems are proprietary and require that you base your product choices on a particular system protocol (Z-Wave versus Zigbee, for instance). The products you add to your system, from remote lighting to something as innovative as Amazon Key, should be chosen with particular attention paid to compatibility and how they complement your other home automation technologies.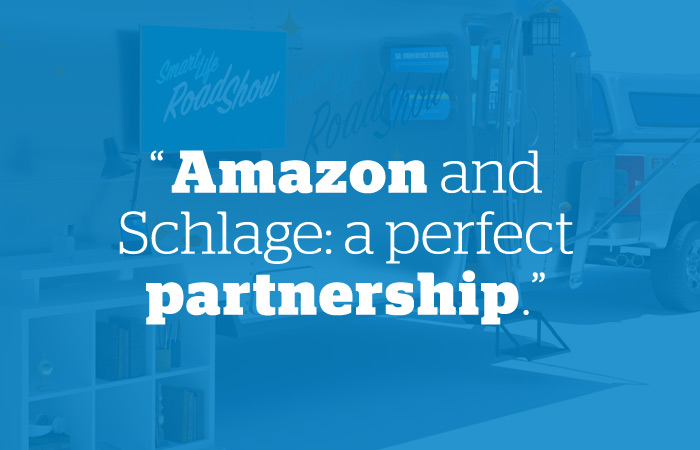 Smart home technology at your fingertips
Schlage has partnered with Amazon and the Smart Life Roadshow because it's the perfect expression of Schlage's century-old commitment to innovation.
Schlage's first patent in 1909 was actually for a door lock that could turn a home's lights on and off; a concept that led to the inspiration behind some of the most requested features of home automation technology today: security, home automation and the remote control of key home systems. So it makes sense that Schlage would bring security as well as convenience and access control to the partnership.
Amazon's vision is to be earth's most customer-centric company; to build a place where people can come to find and discover anything they might want to buy online. Schlage's own notion is to make technology accessible enough for everyone to benefit from it. To Schlage, the greatest benefit is when the idea becomes practical.
Explore the possibilities that Schlage opens in home automation security; look for more updates from the road and follow the Amazon Smart Life Roadshow on Facebook and Instagram. The reach and vision of Amazon. The safety, simplicity and style of Schlage. Together, they're bringing it home.