Schlage Connect™ Touchscreen deadbolt now works with Amazon Alexa
By emily.bailey
Tuesday, February 28, 2017
Consumers can now access their Schlage Connect Touchscreen deadbolt via devices with Amazon Alexa. Learn more about this integration here.
Schlage Connect™ is a sophisticated lock created to provide you with absolute peace of mind each and every time you leave home. With
Schlage Connect
, you don't have to worry if the door is locked, or wonder if the babysitter has a back door key—you'll know because Schlage Connect allows you to be connected, confident, and in control from virtually anywhere you go.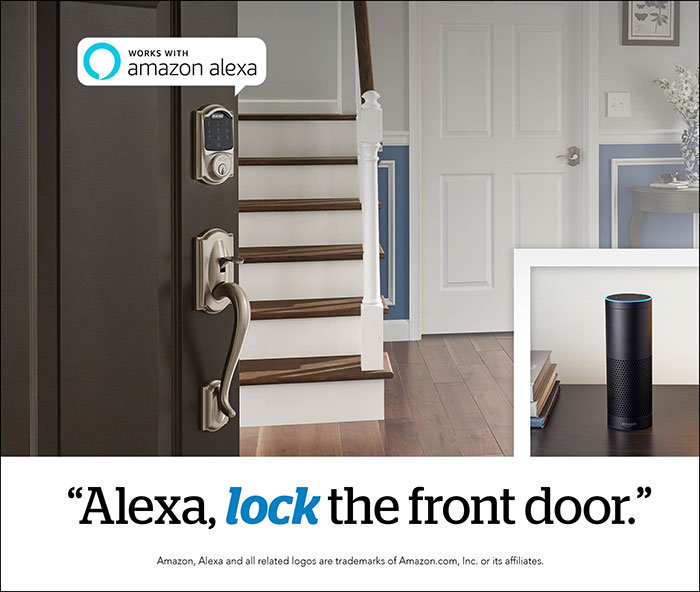 Schlage is now expanding its innovation footprint within the Internet of Things by integrating the Schlage Connect lock with Wink and Samsung SmartThings, two of the most trusted smart home hubs in the industry. Through these integrations, consumers can now access their Schlage Connect lock via devices with
Amazon Alexa
.
This new integration comes as an addition to the
Schlage Connect™ lock's compatibility
with Z-Wave®, which allows homeowners to secure and manage their home from anywhere using an internet-connected smartphone, tablet or computer. Through multiple smart home platform offerings, the Schlage Connect lock makes it simple and convenient for consumers to join the Internet of Things and create a truly connected home.