6 mistakes to avoid when adding curb appeal to your home
By emily.bailey
Spring and summer are key seasons for curb appeal projects. Be sure to avoid these 6 mistakes that could decrease your curb appeal instead of improve.
Spring and summer are prime seasons for updating your home's curb appeal. Like many homeowners, you likely have a long wishlist of exterior projects you'd like to complete this year. Be sure to avoid committing one of these six curb appeal mistakes that could do more harm than good to your home's value.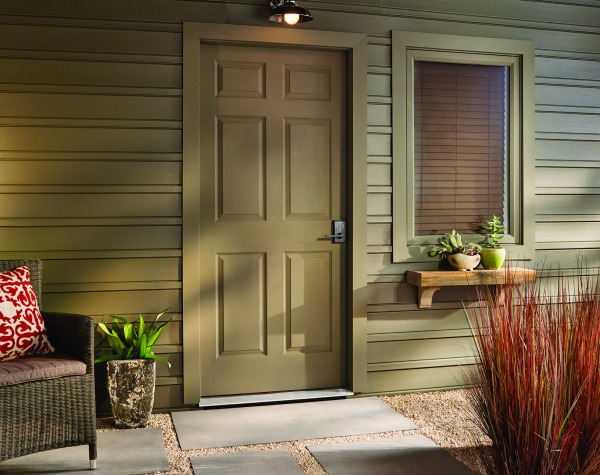 If adding curb appeal is on your list of priorities in order to increase the resale value of your home, be careful not to over-improve. Some projects require more investment to complete than you'll see in return when your house is on the market. For example, you can recoup up to 101.8% of the cost of a new front door while adding on composite decking will only recoup 68% of the investment, according to Hanley Wood's Cost vs. Value report. Factor in the value of homes around you and the cost to be sure you're prioritizing the projects that give you the biggest bang for your buck.
When it comes to improving your landscaping, it's easy to go overboard. It's best to start small and work your way up through the years to be sure you're not taking on more maintenance and upkeep than you can handle. This is especially important for homeowner's planning to sell. Buyers prefer low-maintenance landscaping with the option to add their own personal touch if desired.
3. Ignoring the little details
A fresh coat of paint and new landscaping can go a long way but don't forget to pay attention to the smaller details as well. Door hardware and light fixtures are key to improving the front entry of your home. Make sure your finishes coordinate with the rest of the home and aren't suffering from wear and tear from years of exposure to the elements.
It's easy to get caught up in adding something new to your home but don't forget to maintain the existing features. A good spring clean is an affordable way to refresh your home. Be sure to keep your gutters clear of plants and debris, wash away any mildew build-up and touch up any chipping paint or faded stain.
5. Creating a contradiction
Every homeowner should add their own personal touch to the style of a home but be careful not to go overboard if you're looking to sell. Choose elements that enhance the character of your home and neighborhood instead of work against it.
Spring and summer are busy times of the year, especially for active families. It's easy to run out of time to complete each project. That's why it pays to prioritize based on time of year and set deadlines to make sure you get the necessities complete. Be careful not to plant too early when nighttime temps can still dip below freezing and complete your painting projects before high temperatures and humidity set in.
What other tips do you have for fellow homeowners working on their curb appeal this summer? Comment below to let us know!