Want a healthy home? Make it smart.
By emily.bailey
We've said it before: smart home technology can improve energy efficiency and help keep the environment healthy. But did you know it can also keep you healthy?
We've said it before: smart home technology can improve energy efficiency and help keep the environment healthy. But did you know it can also keep you healthy?
Wellness, and how the home can help you achieve it, is becoming increasingly important to both the people building houses and those who will ultimately live there. If you're ready to jump on this trend and use your favorite technology to improve your daily health habits, we have some ideas for you.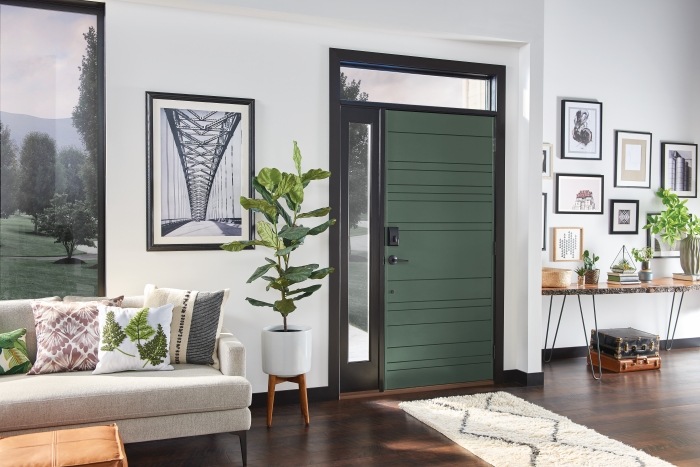 Sleep well
A good night's sleep is paramount to health. You'll be in a better mood, more productive at work, more motivated to work out or play with the kids and have a better chance of losing or keeping off weight. So how can a smart home help you catch some ZZZs?
Circadian lighting simulates the type of natural light you encounter at different parts of the day and has a huge impact on how well you sleep. Adding circadian lighting to your home can be as basic as installing a lightbulb or as high tech as choosing a system that changes the light's color on a timer. There are also alarm clocks that gently wake you as opposed to startling you out of slumber, something that almost always gets you up on the wrong side of the bed. And don't forget the kiddos. Make bedtime easier on everyone with a combination alarm clock/night light/sound machine.
Get cooking
More and more kitchen appliances are getting smart. The refrigerator might have been one of the first to transition, but now Amazon has a smart microwave and several companies have introduced smart ovens that can tell you when the roast is done.
Some of these items can still be a bit pricey, but that doesn't mean you can't still be smart in the kitchen. Use your Amazon Echo or Google Home, for example, to help you be a better chef. Who can remember what the internal cooking temperature should be for your meat? You don't have to when you can say, "Alexa, what temperature should my chicken cook to?" And if your goal is to be better at meal prep and planning, use these assistants to help find healthy recipes, create your grocery list or even order your groceries for you when you're synched to the appropriate services.
Find your peace of mind
Sanity is a kind of healthy, and with today's schedules getting increasingly hectic, sometimes not having to think about "just one more thing" can make you feel a whole lot better. With a smart lock like the Schlage Encode™ Smart WiFi Deadbolt or Schlage Sense™ Smart Deadbolt, you'll never have to wonder if you remembered to lock your door before you left the house. Simply check the lock's status on your smartphone or ask Alexa from the other room.
Other features can go a long way toward that peace of mind as well. The activity log in the Schlage Home app can tell you when an access code has been used, so you'll know if your kids arrived home safely from school. You might even want to check on the locks at your elderly parents' home if they often forget to secure their front door.
Maybe your worry is more about deliveries to your home. Keep porch pirates at bay when you pair your Schlage Encode lock with Key by Amazon. Prime users in select areas can opt in to having packages delivered inside the front door, protecting your newly purchased items from would-be thieves, Mother Nature and more.
Keep an eye on the sky
No matter how many air purifiers we have or plants we grow, there are always things – pollen, carbon monoxide – in the air. Some of them good, some of them bad, some of them both or neither depending on how much of it there is. Your smart home can help you determine your air quality and take steps for improvement. There are the more obvious smoke and carbon monoxide detectors that can literally keep you alive. Forbes also talks about how some homes are also being built with sensors that, when high levels of allergens are detected, will adjust your air filtration system to literally clear the air.
When you integrate smart technology into your home, you not only do your part for the environment, but you can also improve your health and that of your family as well. Visit Schlage.com for more tips and trends in smart home automation.