5 steps to perfect curb appeal
By emily.bailey
If you've neglected your curb appeal recently, it's likely you could benefit from a quick and affordable DIY project this weekend.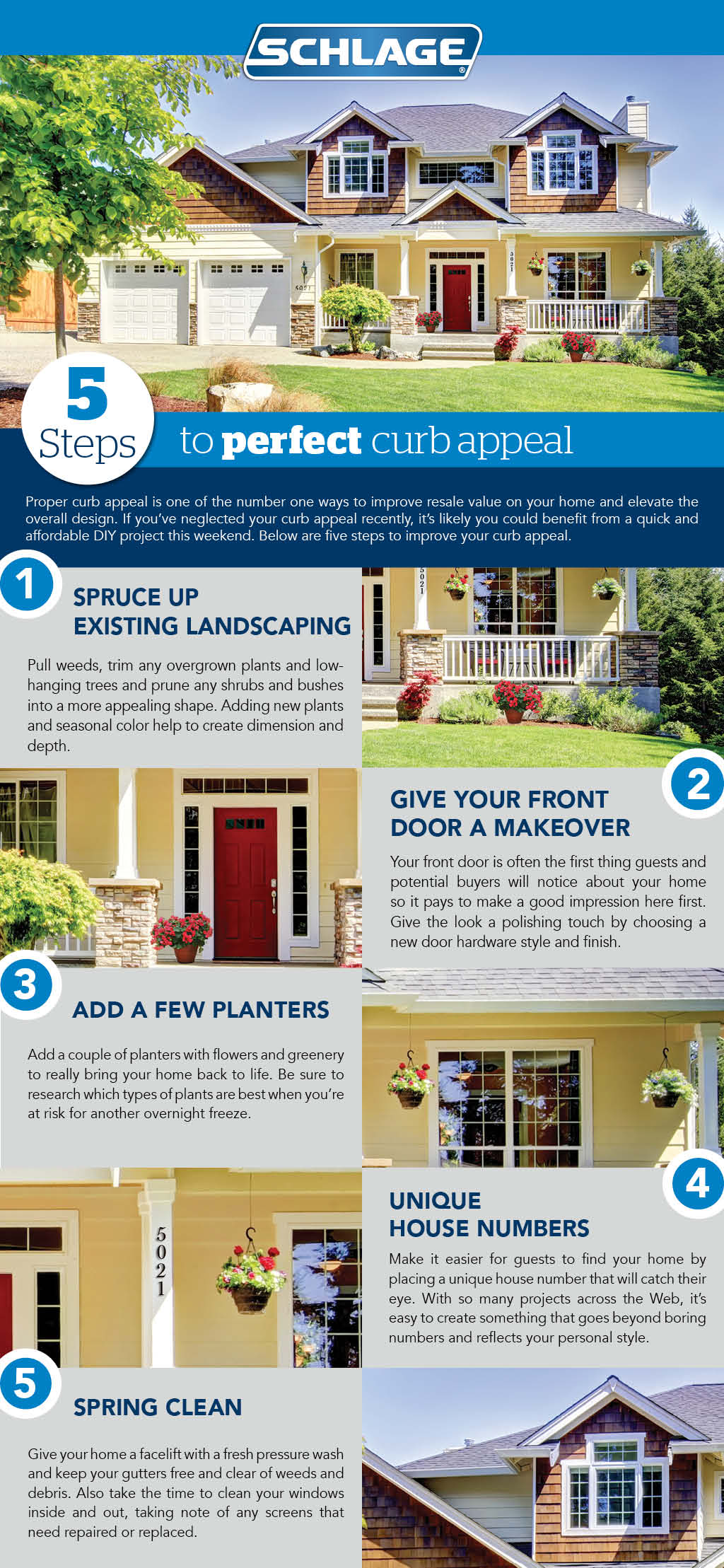 Spruce up existing landscaping
Take some time this weekend to pull weeds, trim any overgrown plants and low-hanging trees and prune any shrubs and bushes into a more appealing shape. Adding new plants and seasonal color help to create dimension and depth. Keep in mind your house, shutter and door colors when selecting new plants.
Front door makeover
Your front door is often the first thing guests and potential buyers will notice about your home so it pays to make a good impression here first. If a complete door replacement is out of budget, consider adding a fresh coat of paint to spiff things up in no time. Give the look a polishing touch by choosing a new door hardware style and finish. You can choose to match existing hardware or opt for a unique touch by mixing finishes.
Add a few planters
Add a couple of planters with flowers and greenery to really bring your home back to life. If you're planning on doing this early in the spring and you live in a climate where temperatures are not done fluctuating, be sure to research which types of plants are best when you're at risk for another overnight freeze.
Unique house numbers
Make it easier for guests to find your home by placing a unique house number that will catch their eye. With so many DIY projects across the Web, it's easy to create something that goes beyond boring numbers and reflects your personal style.
Spring clean
Give your home a facelift with a fresh pressure wash and keep your gutters free and clear of weeds and debris. Failing to take care of the smallest details can tip off to potential buyers that the home was not well cared for. Also take the time to clean your windows inside and out, taking note of any screens that need repaired or replaced