Refresh a single room in your home with a few details
By emily.bailey
By focusing on a few key details that tie a space together, you can give your home a refresh in no time.
Giving your home a fresh new look for spring doesn't always require a full remodel. By focusing on a few key details that tie a space together, you can give your home a refresh in no time. Here are five details that are easy to complete and will take your style up a notch.
1. Paint the ceiling

There's no rule that says ceilings must be white. Accentuate fun architectural details or add a unique pop of color. We love how Melissa of the Polka Dot Chair chose navy to pull her office space together. Get all the details on how she completed her office refresh in one weekend.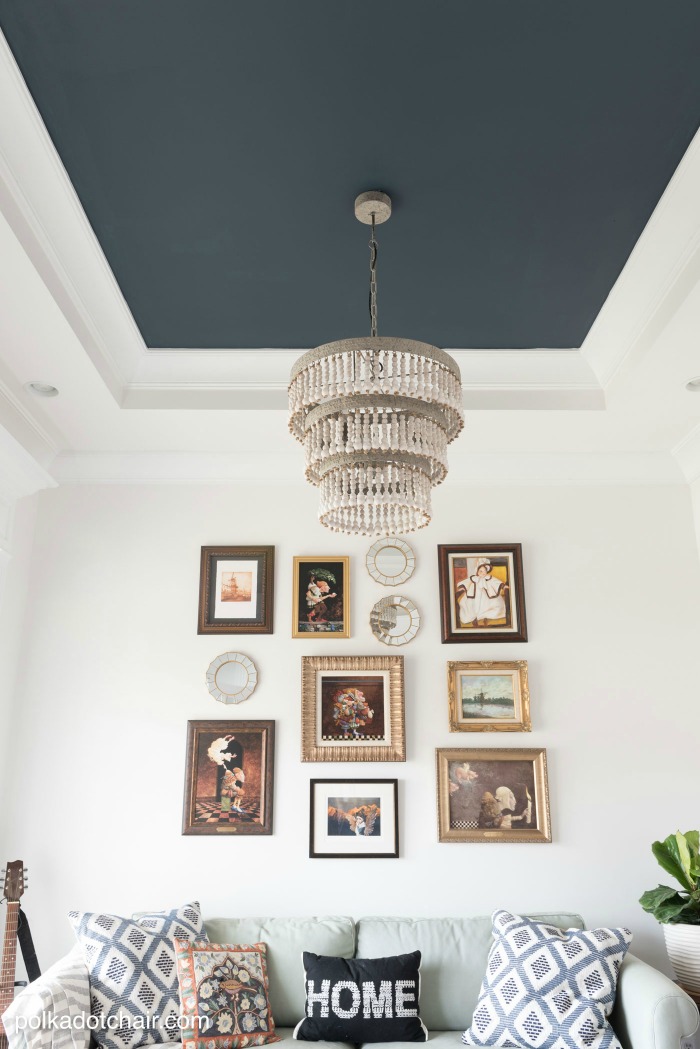 2. Install new door hardware
With an easy guest bedroom makeover, Better Living proves that the details can bring a space to life. We love how this Satin Brass lever pops adding the perfect finishing touch to this luxurious guest room.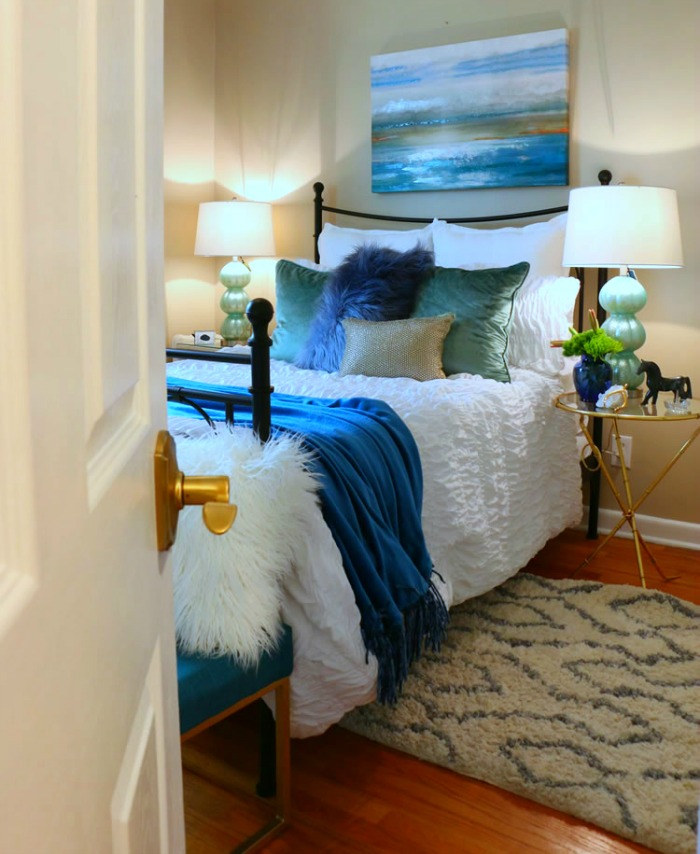 3. Add accessories and organization on your walls


Kill two birds with one stone by adding storage and organization that doubles as decor. Kari of U Create perfectly repurposed wooden hexagons by painting them in different shades of blue for an ombre look that perfectly accents her bathroom makeover. Find out how she gave her small bathroom an affordable update.
4. Brighten things up with new lighting


Nothing drags the style of a space down more than inadequate or unflattering lighting. Consider swapping harsh or dull lighting out for a classic fixture that works well with other hardware in the space. That's what Karrie of Happy Money Saver did to bring a neglected bathroom to life.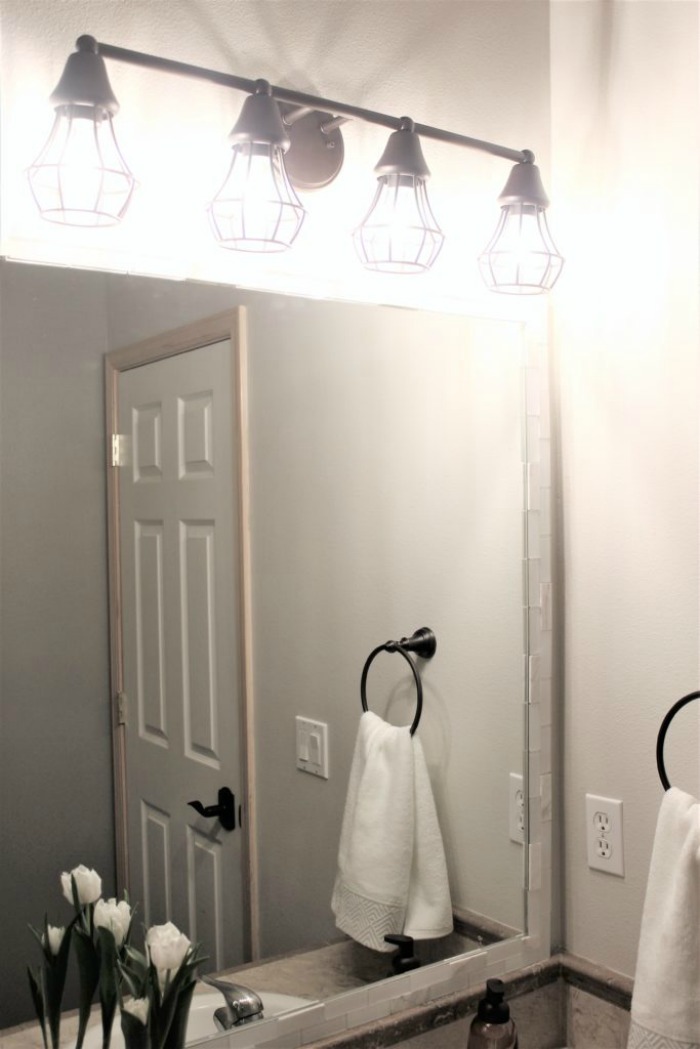 5. Give your hallway some style
The hallway may be the last place you would think to decorate or remodel but just like all the little projects above, it's a simple detail that can give your home more personality and style. Diane of In My Own Style perfectly embraces her dark hallway by choosing to take a risk and go bold in a small space.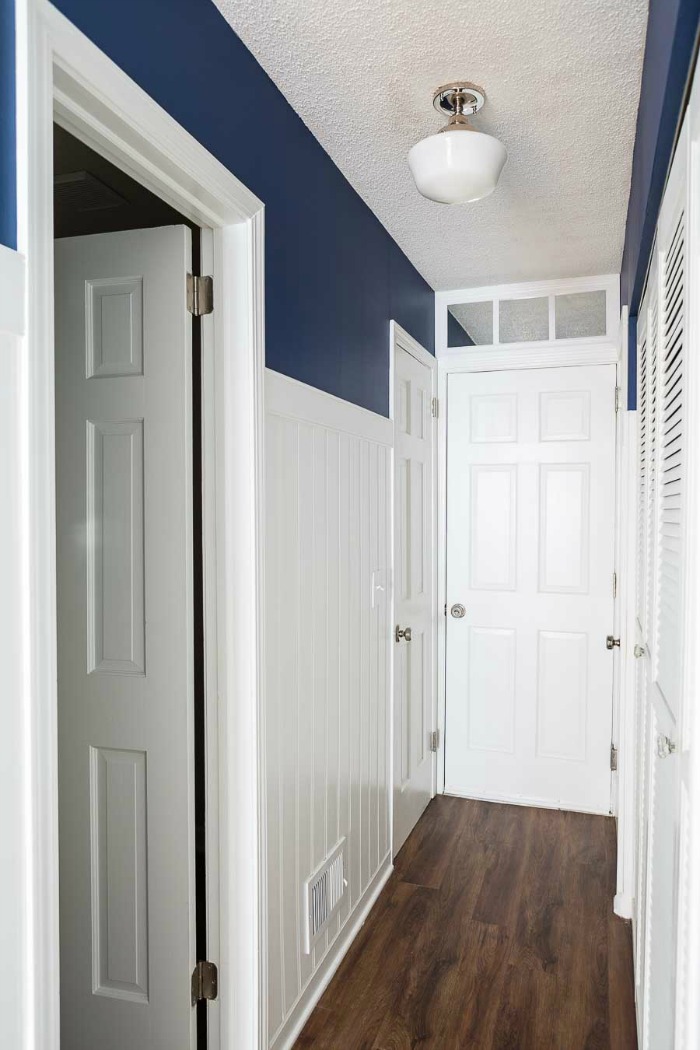 Which room in your home would be the easiest to refresh? Comment below to let us know!