How to Decorate Your New Home While on a Budget
By emily.bailey
Before you get in over your head purchasing new furniture and decor, check out how you can decorate your new home while on a budget.
Purchasing a new home is an exciting investment. It's fun to picture how your daily life will be different when you have the right space to accommodate your lifestyle. But, it doesn't take long for that overwhelming feeling to sink in as you start to consider how to make your new house a home.
Before you feel like you're in over your head, here are a few tips that will help you decorate and furnish your new home while on a tight budget.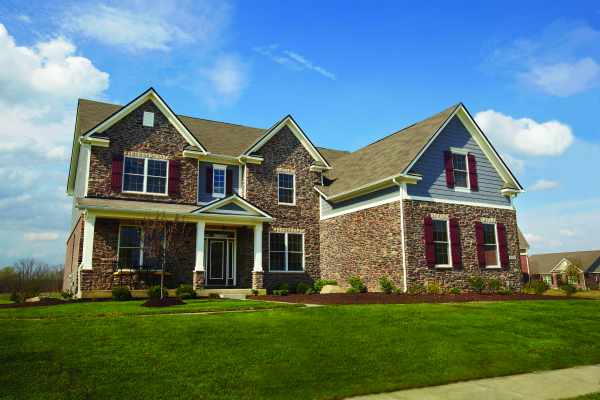 1. Don't buy everything right away.
There is no reason to have every corner of your living room occupied with furniture or for each wall in your home to have an interesting piece of art. That vintage chair you just had to have may have looked really cool in the store but only gets in the way as traffic flows through your home. It's best to start with the basics, live with it, and then decide what items you need most to fit your lifestyle and needs.
Once you understand what missing pieces are keeping you from enjoying each day in your new home, then you can start to prioritize your purchases. For example, your dining room walls can remain a blank slate while you organize books and movies in your living room that were once hidden away and hard to access. Or maybe you've started to entertain more than you originally thought you would. Investing in a large kitchen island that friends can gather around or more seating in the living room may become a higher priority.
3. Find your inspiration.
While you live with your home as is for a while, use that time to define the look and feel you want to achieve. Start collecting images that inspire and appeal to
your personal style
. Identify one or two elements they all have in common and start selecting what you need from there. This is a great exercise to narrow your focus and make sure you only purchase what you really need.
Think about the items you already own. Are any of them in good shape but just don't meet your design tastes? Try to breathe new life in to those pieces by adding your own creative, DIY touch. A slightly outdated couch could look brand new with a new slipcover and a few decorative pillows.
While you take the time to prioritize what you need, be patient and search for the best deals. Take some time to browse thrift stores and garage sales for great finds. There are many hidden treasures that - with a little love and attention - could be re-purposed into the perfect conversation piece for your new home. Also, keep an eye on your favorite home furnishing and decor retailers. Throughout the year, they often run special promotions on certain items. This is a great way to save big on the more expensive items like couches or rugs.
6. Leave room for evolving tastes.
The latest trends always provide a fun way to switch up your look. Just be careful to not purchase too many trendy pieces. A bright, colorful couch may look great now but you'll likely wish you'd gone with a more timeless style. That way, you can play around with trendy accessories like artwork and throw pillows to switch your look up as your tastes and style evolve.
Have you recently moved to a new home? Leave your tips below to let us know how you approach decorating while on a budget!