How to Future-Proof Your Next Bedroom Remodel
By emily.bailey
Here are a few things to keep in mind on your next bedroom remodel to future-proof the design and ensure your hard work lasts for many years to come.
Remodeling a new space can be both exciting and a huge burden. Unless you're the kind of person that loves to switch things up, frequent remodels can become a drain on both your energy and your budget. If you relate more to the latter, here are a few things to keep in mind on your next bedroom remodel to future-proof the design and ensure your hard work lasts for many years to come.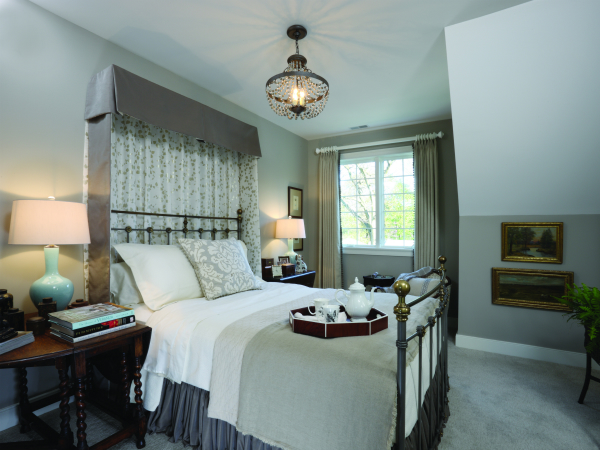 1. Know what your bedroom must do.
Do you need your bedroom to become a relaxing retreat you can escape to after a long hectic day? Maybe space is limited in the rest of your home so you need a bedroom that serves dual purpose. Will it also become your at-home office? A space to work on hobbies like crafts or writing? Decide what you must be able to do within your bedroom to ensure each decision you make during the remodel leaves you with a satisfying and functional oasis.
2. Start with a neutral base.
With grey and neutral palettes holding on to the lead for color trends, it's easier than ever to choose a color scheme that gives you some flexibility for changing aesthetics. Opt to create pops of color through accessories and other decor instead of choosing bright, trendy wall colors and bed linens.
If bright colors and trendy patterns are a must have for you, try purchasing a duvet where you can switch out patterns and colors more easily than an expensive comforter.
3. Choose furniture with options.
It's important to keep the dimensions of your bedroom in mind when shopping for new furniture. Try to resist the urge to purchase furniture that only works in one spot of the room and leave some flexibility for rearranging. A great way to do this is by purchasing pieces of furniture that serve multiple purposes, like a nightstand that is also a dresser or a bed with built-in storage below. You've now chosen pieces that are functional and give you the space to do something different in the future.
4. Understand less is more.
Again, don't fill your room full of furniture and accessories that make it impossible to rearrange and switch things up. The quickest way to get bored with your bedroom design is to eliminate any possibility of using what you already have. Start with your basic necessities then slowly add accessories as time goes on.
5. Avoid expensive, trendy items.
Graphic wallpaper is in, but for how long? Unless you want to makeover your room again in a few years, avoid choosing trends that require labor and time to switch up. Instead, look for less permanent details like artwork, peel-able wallpaper, curtains and/or graphic pillow covers to get the look you want.
If you know you'll need to replace your current bedroom suit in a couple of years, don't buy that expensive comforter set just because it matches the suit perfectly. Invest in thoughtful pieces you know you'll keep for many years to come, even as your style evolves.
What bedroom items have remained a constant for you throughout the years? Comment below to let us know!