How to Define Your Personal Style Before Your Next Home Remodel
By admin
Here are a few steps you can take to define your personal style for a successful home remodel.
Whether you're moving in to a new home or considering a major remodel for your current home, the most difficult part of that process is often deciding on the style of your home. There's no need to box yourself into one specific category because, chances are you're drawn to elements that span a variety of styles. Here are a few steps you can take to understand your personal style better and reflect your personality in your home.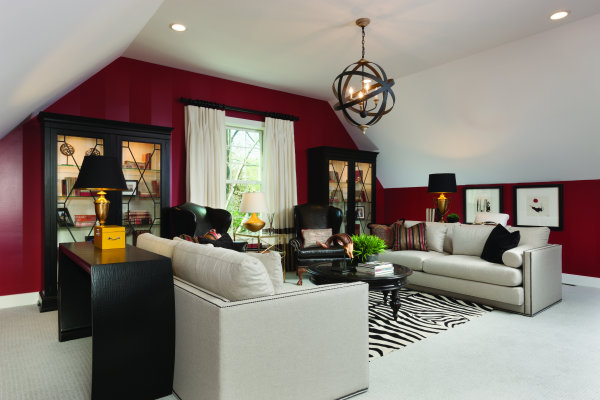 Take some time to think about the pieces you currently own. Which ones do you love or hate? Take some time to figure out why you're drawn to certain items over others. This exercise is great for jump starting the redesign process and also helps you remove any furniture or decor that doesn't reflect the style you wish for.
When it comes to the style of your home, it's most important that it represents you. If your home doesn't accurately reflect who you are and what you value, it may be time for a refresh. Write down what matters to you most. Is it time with family and friends? You may need a new space to entertain. Do you enjoy traveling? You might want to consider a minimalist approach to your space to minimize clutter and ensure you come home to an organized space. Determine what matters most to you and your current lifestyle to decide how your home can complement you best.
Do you have items around your home you've collected throughout your travels? Maybe you have family heirlooms or something that reflects a tradition you value? Choose designs that help you showcase those items in a complementing way. This is a great way to create a conversation piece in your home while providing an opportunity for your guests to learn who you are.
With resources like
Pinterest
and
Houzz
, creating a mood board for your next home remodel is easier than ever! Start collecting ideas you're inspired by into a Pinterest Board or Houzz Ideabook. Clip magazine pages that speak to you. Once you have a large collection, take a look at the inspiration you've saved and look for commonalities among the styles. This will give you a good idea of the elements you must have in your space.
Who you are evolves through time and so should your home. If you're feeling inspired by a style you never considered before, don't ignore it. Take some time to consider how that aesthetic might fit your current lifestyle. You may want to consider contacting an interior designer for a quick consultation as they can provide direction on where to begin.
What factors influence your personal style? Comment below to let us know!