8 Things You Need to Know Before Working with an Interior Designer
By admin
If you're considering hiring an interior designer to relieve some of the headaches of home remodeling, you'll need to know these eight things first.
There are many benefits to working with a professional interior designer on your next home remodeling project. Designers have a wealth of knowledge in choosing materials and pieces that function best for your lifestyle and are especially skilled in creating a space that reflects your personal style. If you're considering hiring a designer to relieve some of the headaches of home remodeling, you'll need to know these eight things first.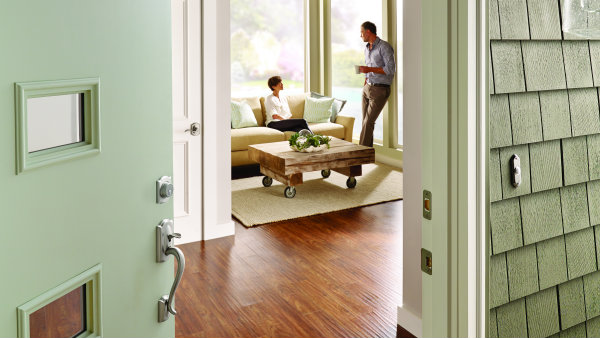 1. Select the right type of designer for your needs.
Do you need someone to complete an entire redesign or just need a little advice to point your remodel in the right direction?
If your needs align more with the latter, you may want to consider in-store designers. Many home decor retailers have their own designers on staff that will complete an in-home consultation. While these consultations are usually free, these designers are often limited in the items they recommend.
Hourly designers are great for projects when you'll need recommendations and input throughout the whole process. Be sure to request examples and reviews of their work to find the best designer for your style.
2. Know how you want the finished product to function.
Prior to speaking to a designer, think about how you want to use the room. What activities must it support? Do you like to entertain? Do you have a large family? How many people will use it? Understanding the daily function of the space will help your designer makes the best decisions when it comes to materials and furniture.
3. What furniture or accessories must stay?
Tell your designer up front what pieces you currently own that must be incorporated in to the space. This could range from family heirlooms to favorite flea market finds. At the same time, you must be ready to part with pieces that you may have once loved but no longer serve a purpose for your current lifestyle.
Your designer will be the expert in knowing how certain materials fit your lifestyle best. You may love that cork flooring but your active lifestyle, pets and rolling furniture may break it down in no time. Be open to learn more about other options.
It's important to also have realistic expectations. Don't get your heart set on a specific page in a magazine or photo online. These sources are great for sharing with your designer the styles that you're drawn to but likely cannot be replicated in your space.
5. Set your budget and stick to it.
Give your designer your budget upfront so she can make the best choices for you during the entire process. Having realistic expectations will also help you stick to the budget by understanding what your money can and cannot buy.
One of the most important keys to staying on budget is to keep your project on track. Set expectations upfront for how many design drafts you're willing to review before you sign a contract. Don't let months pass by before your designer provides a draft you love.
7. Be mindful of major changes.
Big changes halfway through the project can put a major hold in the progress and result in bigger expenses. At the same time, if a certain element is going to reduce how much you enjoy your space when it's done, don't be afraid to speak up. Your designer wants you to be completely pleased with your space. Just be sure you have the right expectations when it comes to timing and budget.
Good design takes time. The wait may seem unbearable, but worth it in the end when you have a room you can be proud of!
Have you worked with an interior designer before? Share your best advice with us in the comments below! For even more insights into your personal style, be sure to check out our style selector.