This Year's Most Popular Home Remodeling Projects
By emily.bailey
From heated bathroom floors to home automation installations, check out five of the most popular home remodeling projects before your next renovation.
Whether you're
remodeling your home for resale
, or ready for something new, taking a look at the top trends can help you inspire or prioritize those projects before they happen. Here's a look at five of the most popular home remodeling projects so far in 2015.
Creating a master bath that also serves as a private oasis is nothing new in 2015 but homeowners are taking a closer look at more luxurious details. Heated floors and towel racks are quickly becoming a must-have feature as well as innovations that focus on a healthier home, like
touchless flush
and hands-free
faucets
. Homeowners are also prioritizing eco-friendly features like
smart shower technology
that reduce water consumption.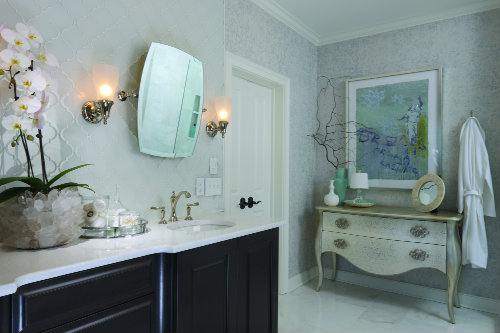 The trend of re-purposing and recycling old items like lighting and furniture is holding on strong for another year. This trend not only looks great but is often a more economically friendly project than purchasing brand new materials. What once was viewed as another man's trash is now refurbished into a beautiful and unique treasure that homeowners can cherish for years.
The clean lines and minimalism that best represent contemporary style is stealing the show for 2015, according to the
National Kitchen and Bath Association's style report
. Homeowners are quickly transitioning from traditional design aesthetics and opting for a more simple approach.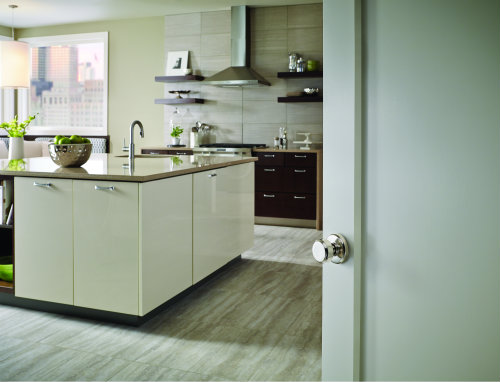 Because of the importance of ease and convenience to today's homeowner, home automation installation projects continue to grow in 2015. From creating custom settings for your
smart thermostat
that you can update from anywhere in the world to being able to
lock and unlock your door remotely
for guests that arrive when you are not yet home, home automation is quickly becoming a normal feature and not a complicated dream of the far-off future.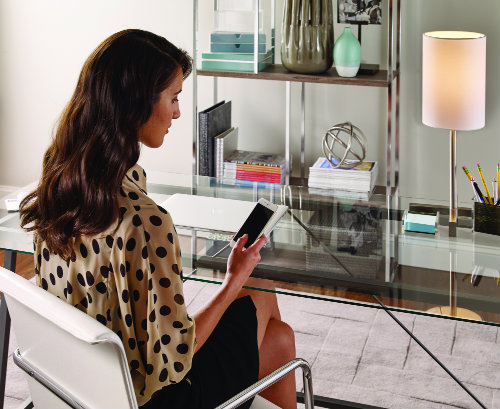 With trends like brass finishes making a comeback and the popularity of chrome, copper and more industrial finishes like wrought-iron or matte black hanging on, homeowners are opting to
mix finishes
rather than match the entire home. This trend stretches across lighting, hardware and even sinks and furnishings.
What home remodeling trend are you planning to take advantage of this year? Comment below to let us know! And if you have before and after photos, we'd love for you to share them with us on Facebook!