Thursday, September 28, 2023
Technology impacts nearly every aspect of modern life, but is it really helping? We've rounded up some encouraging examples of how technology is impacting the world for good.
Technology impacts nearly every aspect of modern life, but is it really helping? We've rounded up some encouraging examples of how technology is impacting the world for good.
Whether you are tech savvy with all the newest gadgets or prefer a technology-free lifestyle, we hope these examples expand your understanding of how technology is helping improve people's lives and wellbeing.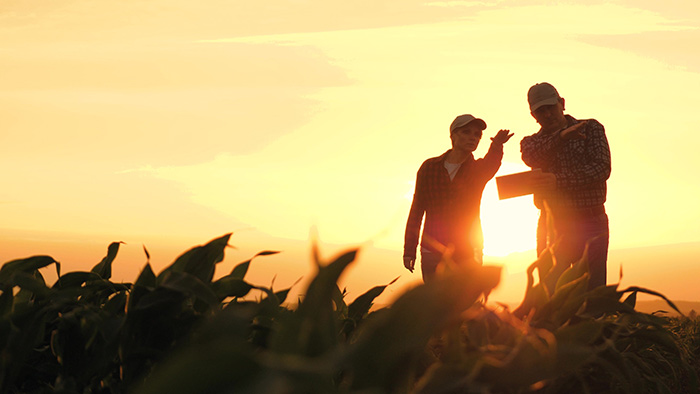 Technology for aging in place
If you or a loved one is aging in place, there are several technology tools to help with safety and independence.
Personal sidekick
ElliQ is a "sidekick for healthier, happier aging." This simple, easy to use tool uses voice interaction and a screen display to help people maintain independence as they age. Practical aids like appointment reminders and weather updates can help simplify daily routines, while interactive games, conversation, and simple video calls with family help improve connectedness and companionship.
Fall detection
Amazon's Alexa Together can pair with compatible third-party fall detection devices to provide voice assistance if a fall is detected. If help is needed, Alexa Together has a professionally staffed 24/7 Urgent Response team to provide personalized help and alert emergency contacts.
Vayyar Care is an innovative fall detection device that is compatible with Alexa Together. Using unique touchless technology, Vayyar Care monitors for falls around the home. With camera-free imaging radar sensors, it is possible to have constant, automatic fall detection that maintains privacy and doesn't require a wearable device.
Remote unlock for emergencies
In the event of a fall or other emergency, first responders may need to quickly enter the home. Select Schlage smart locks include remote unlock through the Schlage Home app, so you never have to worry about compromising security or ease of access. Smart locks can help with aging in place, especially when paired with compatible hands-free voice assistants like Amazon Alexa and Google Assistant.
Education and technology
Technology has provided many new options for education. From apps and software to robots, technology has radically impacted the world of education. One of the most exciting new systems for learning development comes from Lego Education. With a variety of learning toys for every age or grade level, Lego Education uses play to help kids connect with different subjects. Younger children can enjoy learning about subjects including shapes, emotions, and storytelling, while older students can stretch themselves with more advanced concepts like robotics. Learning through play helps kids encounter entertaining challenges, prompting them to problem solve, make mistakes, and build resilience
Whether used at school or in the home, learning toys are an exciting way to help children develop creativity and knowledge.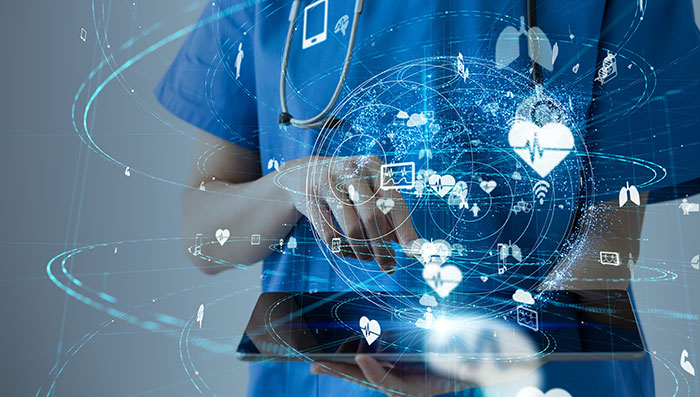 Technology improving healthcare
With many doctors offering telehealth, it's likely you have already experienced first-hand the convenience that technology is bringing to healthcare. Wearable technology like smartwatches help motivate preventative health through exercise monitoring, nutrition tracking, and sleep data. For more extreme health interventions like surgery, Augmented Reality is being used to help doctors collaborate long distance to enable better outcomes for patients.
One of the most interesting modern technologies on the rise in healthcare is 3D printer technology. 3D printing enables doctors to create patient-specific anatomical models that can be handled and examined for pre-operative planning and more customized surgery. 3D printing is also expediting the production of different types of medical equipment; by using 3D printed prototypes, many medical devices are being produced faster and at a reduced cost. Those are only a few of the many innovations 3D printing is bringing to healthcare, and it is expected to continue making an impact across many other medical specialties.
Technology for building a more accessible world
Over the past few decades, tremendous progress has been made toward building a more accessible world. As ADA requirements, assistive technology, and social awareness continue to progress, so must our resolve to challenge the status quo. By keeping accessibility at the forefront of our minds, we can start to examine how buildings and businesses can do a better job of welcoming persons of all abilities.
STANLEY Access Technologies, a leading manufacturer, installer, and service provider of automatic doors in North America has worked with New Horizons Village, a community that is home to 101 adults with varying degrees of physical disabilities, to advance the mission of accessibility for all. The staff of New Horizons Village are experts in accessibility because they understand the true needs of their tenants. New Horizons Village tasked STANLEY Access Technologies with providing wheelchair accessible door solutions for their campus. Now, with the push of a button, their doors open and close automatically. It has been a monumental change for the tenants.
Check out this video to learn more about how STANLEY Access Technologies and New Horizons Village are working together to further accessibility.
Schlage and STANLEY Access Technologies are part of the Allegion family of brands. ABOUT ALLEGION: Allegion (NYSE: ALLE) is a global pioneer in seamless access. We keep people and their assets safe, wherever they are, bringing together simple solutions, convenient access and advanced technology. For more, visit www.allegion.com.
Smart Devices for Wellness
There are many technologies you can use in your home to help create healthier lifestyles for yourself and your loved ones. Smart tech for your home like smart refrigerators to help with healthy food prep, adjustable color temperature lighting to help with sleep rhythms, and air purifiers to help reduce air toxins are all great ideas for taking charge of your wellness with technology.
If you are looking for an easier way to get some daily exercise in, consider assembling a home gym with tech features. By cutting out the hassle of commuting to and from a workout facility, you can save time and make it easier to meet your exercise goals. While there are lots of smart exercise equipment products, you can also opt for simple, cost-effective technologies to suit your needs. For example, a laptop, smart TV or tablet instantly gives you access to the world of online workouts – many of which are free.
Veteran jobs through tech
Technology is also helping match military veterans with jobs. One challenge a veteran may face when looking for a civilian job is that their military experience and skills are not always a direct match. Amazon has developed a Military Skills Translator (MST) program that can translate military occupational specialties into skills utilized with specific roles at Amazon. Amazon also offers skills training in high-demand areas through the Amazon Technical Apprenticeship Program and AWS re/Start. Amazon's veteran hiring programs are a great example of how technology is creating jobs and can be used to help people improve and grow.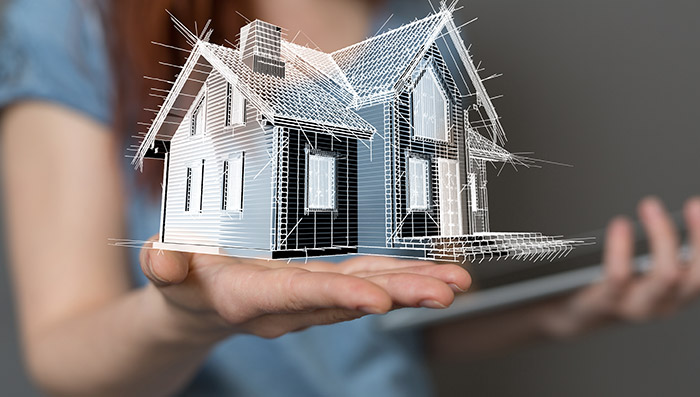 Technology for advanced security
Whether it's at home, work, school or out and about, where we spend our time needs to be a safe place. Many technologies work to protect your safety as you walk through daily life. At Schlage, we create innovative smart lock solutions to protect what matters most and give you peace of mind from anywhere. With advanced security features, smart home compatibility, remote access and more, your home can be safer than ever with a Schlage smart lock.
Community service & tech
Technological advances are also revolutionizing community service and outreach.
Habitat for Humanity
As the cost of building materials has skyrocketed, Habitat for Humanity has turned to technology to cut both the price and timeline of home construction. Using an Alquist 3D concrete printer, Habitat for Humanity built the first ever 3D printed home to be owner occupied in the United States. Thanks to 3D printing, the three-bedroom, 2-bathroom home was constructed in only 28 hours. And while that is a feat of technological brilliance in and of itself, concrete printing produces less waste and uses less energy than traditional construction, making it a more sustainable, earth-friendly approach. After this groundbreaking example from Habitat for Humanity, it is exciting to look to a future where more 3D printed homes could make homeownership more affordable for more families.
While it may sometimes feel like a race to keep up with the latest smart gadgets, the examples above show a small taste of the many ways technology is making a positive impact in our lives and world.
For over 100 years, Schlage has been designing innovative solutions to keep you and what matters most to you secure. Back in 1909, our founder, Walter Schlage, patented the first "smart home" device, a door lock that would also turn on the lights. From our original patents to the high-tech mobile solutions of today, our passion for door hardware is what drives us to keep developing products that provide you with peace of mind. We are committed to technological innovation that makes the world a better, more secure place. Browse our smart locks to find a solution that makes your home safer and your life easier.