How to create secure access codes for Schlage smart locks.
By emily.bailey
Thursday, September 19, 2019
There's more to high-quality locks than just a strong deadbolt latch. We're sharing these tips for how to create secure access codes for smart locks.
There's more to high-quality locks than just a strong deadbolt latch. That's why we always encourage you to make sure your door jamb is structurally sound. It's why
Schlage smart locks
feature fingerprint-resistant buttons that won't show wear. And it's why we're sharing these tips for how to create secure access codes for smart locks.
Don't try this at home
Steer clear of these codes. They're easily guessed by potential intruders, so no matter how strong your lock is, your home won't be as secure as it could be.

Don't use your own birthday or anniversary.


Don't use your house number.


Don't use your own phone number.*


Don't use 1-2-3-4. It's the

most common four-digit code

out there.

* You might use a phone number if you're a rental property manager and assign user codes to guests. In this case, we recommend using the visitor's last four digits of their phone number for their code. The code will change frequently, depending on who's visiting, so there's less risk than using your own digits.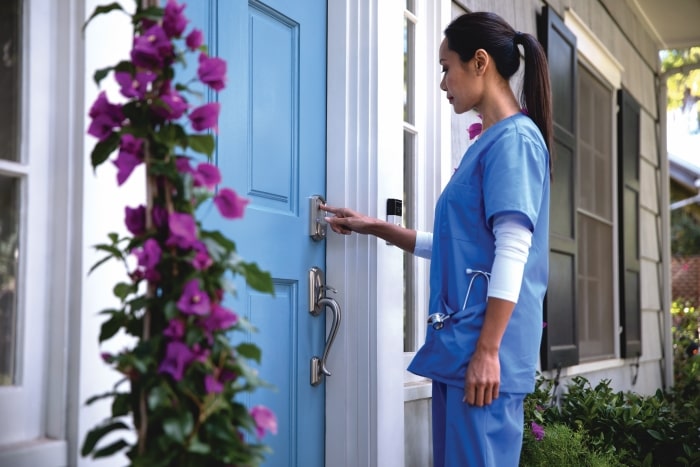 Do program smart codes
Now that we know what not to do, try these tips for creating a strong user code.

Spell a "numeric" word. Think back to the early days of texting when you had to punch the 2 three times to cycle around to the letter C. Maybe you choose 4663 ("HOME") or 7246 ("RAIN").


Use

phone numbers you dial frequently

but aren't unique to you, like the one for your favorite pizza shop.


Choose the longest code possible. Some Schlage locks accept codes from four to eight digits long. Visit our

How-To Center

to learn how to change the code length.


Use a close friend's

birthday

.

Track your codes the smart way
Especially if you create multiple access codes, you might need a way to remember what code belongs to whom.

If you have the Schlage Encode™ Smart WiFi Deadbolt or Schlage Sense™ Smart Deadbolt, you can use the Schlage® Home app to track access codes. Visit the Access Code screen by tapping the people icon at the bottom of the home screen, then tap the name of the person whose code you need to look up. You can then change or delete codes as necessary from there.


Use a free online note-taking tool like

Evernote

that you can access from your phone or personal computer when you log in to your account. Try not to be too obvious when noting what the codes refer to, just in case there are prying eyes.


Hide a user code in your phone's directory. For example, you could create an entry for your housekeeper and hide their code within what looks to be a phone number. If the user code is 0649, you could list the phone number as (525) 406-4921. Make sure your phone is passcode protected for even more security in case of loss or theft.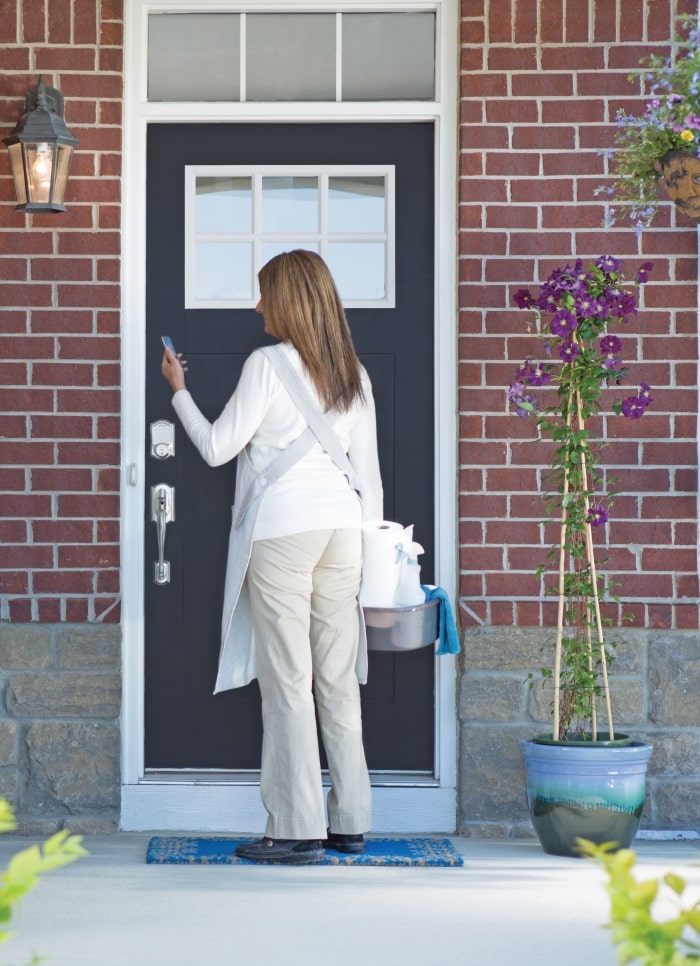 Change Schlage smart lock user codes
If you're realizing that your code isn't as strong as it could be, use the links below to learn how to change your Schlage smart lock access codes.


Finally, if you think one of your access codes has been compromised but aren't sure which one, you can complete a factory default reset. This will wipe the memory of all existing codes and you can begin from scratch, assigning new codes you know to be secure. Check out our How-To Center for instructions.
Visit Schlage.com to learn more about products that can help keep your family safe. Or check out our blog for more helpful tips to get the most out of your home security.