Security is leading reason for homeowner adoption of smart home tech
By emily.bailey
Wednesday, August 23, 2017
Nearly half of those surveyed by Houzz are putting smart tech in their homes. Just over half are not. Where do you stand?
Do you like to check on your home via your cellphone while you're away? How about monitoring your little one's nap time from the computer downstairs? If so, you're part of a growing number of people using smart technology at home.
About 45 percent of renovating homeowners have added or are adding systems and other products that can be controlled with a mobile device or computer, according to the Houzz 2016 U.S. Smart Home Trends Study. Slightly over half are not joining the smart home trend — some citing privacy concerns for their choice.
The study, from the Houzz research team led by principal economist Nino Sitchinava, polled nearly 1,000 Houzz users in the U.S. who own homes and had either completed a home renovation project in the last year or were planning one within the next. Read on, then tell us what you think. Does smart home technology appeal to you?
We care about being safe
The most popular area for new smart systems or devices to appear is home security or safety upgrades, the study found. One-fourth of renovating homeowners install smart products for this area. After safety comes entertainment: 18 percent of renovating homeowners put smart technology in their entertainment systems.
But let's not break the bank
Homeowners who choose smart security technology spend more, not surprisingly, than those who choose more conventional alternatives. About one-third of renovating homeowners spend $500 or less on smart security, while another 41 percent spend between $501 and $1,500.
No intruders here
The No. 1 reason renovating homeowners choose to upgrade to smart security is to protect their home against intruders. After that, renovators cited the ability to control and monitor their homes, both while inside them and while away.
This home is protected by smarts
The most popular safety-related upgrades that use smart technology are alarms and/or fire and carbon monoxide detectors, and cameras; those two types are installed by about 9 percent of renovating homeowners each. About 5 percent of owners opt for smart door locks, which can be connected to Wi-Fi and controlled via a computer or mobile device.*
*Schlage smart locks require pairing with a smart home hub to allow remote access.
After safety, it's all about having a good time
About 8 percent of renovating homeowners install TVs, speakers and video- or music-streaming devices that are smart — meaning they can be controlled with a mobile device or computer. Video-streaming devices — think Apple TV, Roku — and music-streaming devices — for Spotify, Pandora and so on — are more likely to be smart than not.
It's hard to say no to a smart TV
Homeowners who buy entertainment systems shell out in a wide range of cost categories. About 21 percent of renovators who opted for smart entertainment spent more than $5,000, while only 5 percent budgeted for this spending.
Let's be comfortable and save energy too
Renovating homeowners who choose smart climate-control systems or devices — most frequently smart thermostats — say it's all about improving comfort. A close second is reducing energy consumption, cited by 68 percent of renovating homeowners who choose smart technology. Reducing energy consumption is also a big motivator for owners who choose smart lighting solutions.
Nontechie, and it's OK
Although a growing number of renovators are using smart tech at home, more than half of renovating homeowners choose not to use smart security products, lighting or systems and devices for climate control or entertainment. Among that group, only about one-third considered them as an option. Among those who considered, about 37 percent just weren't interested. Notably, nearly one-fourth of the entire group of nonadopters shied away because of privacy concerns.
This article first appeared on

Houzz

on September 15, 2016.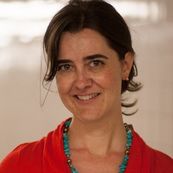 Writing about the cost of renovation and what it takes to remodel. Former Forbes real estate reporter. Fascinated by cool homes, watching the bottom line.