When should you re-key your exterior deadbolts and locks?
By emily.bailey
Wednesday, April 20, 2016
Should you replace or re-key your exterior deadbolts and locks? Here are four moments you should consider re-keying for optimal security.
Re-keying your locks often requires a visit form a local locksmith which could prove to be more costly than replacing the locks altogether. It pays to understand when you should re-key your locks or opt for an upgrade. Here are four times you may consider re-keying your exterior deadbolts and locks to maintain optimal convenience and security for your home.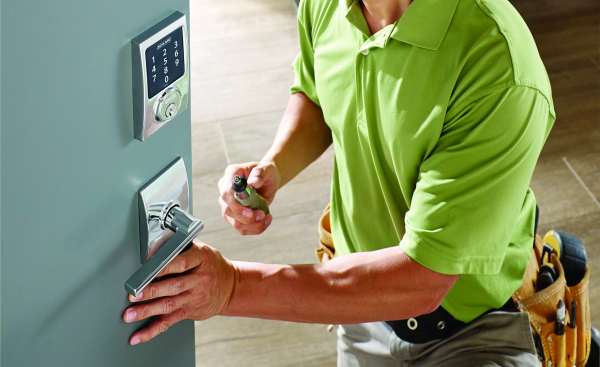 1. Ready to simplify home access
Most homes have at least two or more entry doors and each of those doors features a deadbolt and handleset or knob/lever. Add on any keyed garage doors, and you've got a whole pile of keys to look after before you know it. Whether you're handy enough on your own or need to call a locksmith for help, re-keying each of your locks to fit a single master key can greatly simplify your life and end any fumbling around trying to find the right key. When you're ready to simplify even more, consider throwing away the key altogether and opting for a keyless option.
2. Upgrading one or more handlesets
Are you taking advantage of beautiful spring weather to give your front door a makeover? Interested in updating your hardware to suit your personal style better? Or just need to make a functional upgrade? If all of your locks are set for the same key, you'll need to re-key any new handlesets you purchase.
3. Lost or stolen key
Have you ever misplaced a key to your home? Whether you're the sole key keeper or have several household members constantly coming and going, a lost key could mean that the wrong person may gain easy access to your home. Unless you want to use this as an opportunity to upgrade your hardware, now is the time to re-key your locks.
4. Moved to a new home
You may be surprised to hear that many homeowners do not change the locks as soon as they take possession of a new home. There's no telling who had access to your home prior to you taking over so replacing or re-keying all locks should be first on your to-do list.
Have questions about re-keying your particular lock? Give our customer support team a call at 888.805.9837.